Book Recommendations Based on Quotes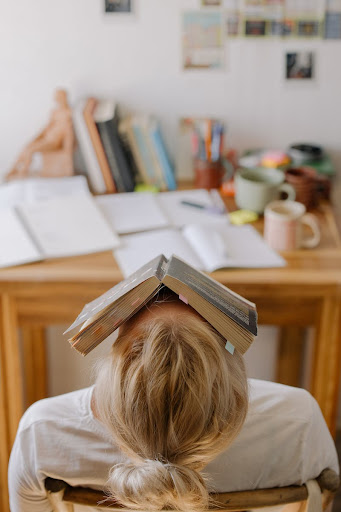 Books are essential to the development of humanity. Not only do they work as an educational tool and a pastime, but also as a means of expanding world view and empathy.
Below, a number of books are listed, each accompanied by a quote which the recommender found essential in explaining the book. 
If you ever find yourself longing for motivation or meaning, return to this list and browse the following selection. 
Recommendations
Pachinko by Min Jin Lee: "… a woman's life is endless work and suffering. There is suffering and then more suffering."
A New Earth: Awakening to Your Life's Purpose by Echkart Tolle: "Don't let a mad world tell you that success is anything other than a successful present moment."
Go Set a Watchman by Harper Lee: "The time your friends need you is where they're wrong, Jean Louise. They don't need you when they're right."
If You Feel Too Much by Jamie Tworkowski: "Love is a thousand things, but at its center is a choice. It is a choice to love people."
The Last Lecture by Jeffrey Zaslow and Randy Pausch: "So many graduating seniors have this notion that they should be hired because of their creative brilliance. Too many are unhappy with starting at the bottom. My advice has always been: you ought to be thrilled you got a job in the mailroom. And when you get there, here's what you do: Be really great at sorting mail."
Unremembered by Jessica Brody: "The memories that really matter don't live in the mind"
Play It as It Lays by Joan Didion: "I am what I am. To look for reasons is beside the point." "Everything goes. I am working very hard at not thinking about how everything goes."
Children of Time by Adrian Tchaikovsky: "This will be the first of a thousand worlds that we will give life to. For we are gods, and we are lonely, so we shall create."
Man's Search for Meaning by Viktor E. Frankl: "Live as if you were living for the second time and had acted wrongly the first time as you are about to act now."
The Sun and her Flowers by Rupi Kaur: "a lot of times/we are angry at other people/for not doing what/we should have done for ourselves"
Oathbringer by Brandon Sanderson: "Sometimes a hypocrite is nothing more than a man in the process of changing."
A Farewell to Arms by Ernest Hemingway: "She stopped crying, but outside it kept on raining."
A Secret History by Donna Tartt: "Beauty is terror. Everything we call beautiful, we quiver before it."
The Sun Also Rises by Ernest Hemingway: "It is awfully easy to be hard-boiled about everything in the daytime, but at night it is another thing."
Uncle Tom's Cabin by Harriet Beecher Stowe: "Who shall separate us from the love of Christ?"
You'd be Home Now by Kathleen Glasgow: "I keep thinking about how much I love you. I keep wanting love to be enough. Because if it was, you'd be home now."