The Ups and Downs To Playing A Sport In High School
Ever since most of us were little, our parents have put us in sports and extracurricular activities such as, soccer, dance, gymnastics, and basketball. Some of us have stuck with our sports and improved over the years. Some have even  started competing at the varsity level in high school. 
However, playing sports in high school has its ups and downs. When I interviewed Gabriella Bellacqua, a junior at Pentucket High School and a two sport varsity athlete, she stated: "It is a big commitment so if you aren't willing to put in the work, it might not be the best decision for some people." 
Bellacqua then added, "However it is also a great way to get involved, stay active, and meet new people."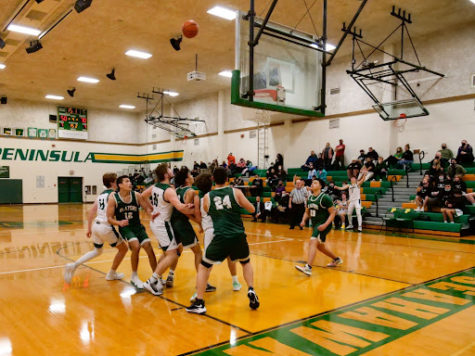 When asked about what some of her experiences are with playing sports in high school, Bellacqua said, "From experience, I've had to sacrifice time with my friends and family for practices and games. There have been times when I wanted to hang out with friends but I had practice the next day so I couldn't." 
After hearing what Bellacqua had to say, I decided to ask Brooke Zaneski, a Junior at Pentucket High School and a runner on the school cross country and track team, about her own experience with high school sports. 
Zaneski stated, "I've had a really positive experience with high school cross country. Ever since I joined the team everyone was so welcoming and kind. One of the things I love the most about running is that I get to compete as a team and also compete against myself. During races there will always be a point in time when you feel like giving up but then your teammates help you keep going."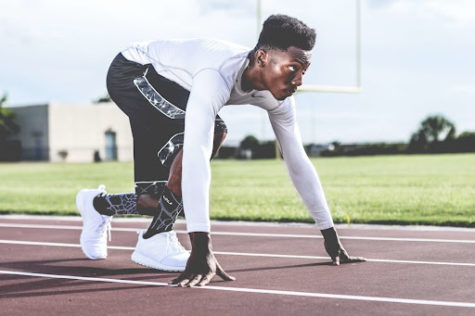 From Zaneski's perspective, it seems like cross country is a very fun and inclusive sport for people wanting to be active as well as social, which can be great for incoming freshmen who are looking for a sport to challenge themselves. 
Zaneski then added, "This is truly a unique experience that you can't get with most other sports. Even though sports are a big commitment, I think they are definitely worth it. I couldn't ask for a better team." 
While sports in high school are definitely a commitment and sometimes overwhelming with school and other responsibilities, they are also a great way to be active and meet new people. 
Not to mention, if you are good at your sport and stick with it, colleges look for student-athletes who are passionate about their sport. 
Many people would agree that participating in a sport during high school is a great way to put yourself out there and try new things, no matter the ups and downs.