What Should the Red Sox Do at Shortstop?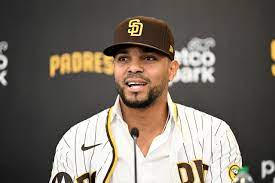 On December 8th, Red Sox franchise cornerstone Xander Bogaerts, 30, reportedly inked an 11-year deal in San Diego officially ending his tenure in Boston. "Bogie," who had five Silver Sluggers and four All-Star appearances alongside two World Series rings for the Sox, was widely considered to be the captain of the team. Personally, I'm upset we lost the player, but I am not upset we did not match that 11-year deal. The repercussions of another face of the franchise leaving are big, to say the least.
Xander will be entering his age 31 season, and he showed signs of his power falling off with his barrel% dropping by 3% to 6.5% which is 37th percentile and he hit 15 long balls, which are not great. Xander also experienced a career year on defense posting a career-high five outs above average, which is the second time he was a positive defender. Most can assume this season was an outlier in his 10-year career to this point. Writing about predicting Xander's career in San Diego is a whole other article, though, so let's talk about what the Red Sox could do in response to losing Bogaerts.
The Red Sox have a few realistic options and a few more options that are not as realistic, but let me dream. The first of which is the talent the Red Sox have in-house. That includes former top prospect Jeter Downs, who was acquired in 2020 in the Mookie Betts deal and has struggled in the upper minors but after his call-up last year he went on a tear and finished the season on a hot streak in AAA Worcester after it seemed the Boston hitting staff figured something out and it translated. The biggest question about Downs is why is he not an obvious choice, since he hit so well post-call-up The issue is that he profiles as more of a second-baseman at the next level, and the issue is the Red Sox have Trevor Story and Christian Arroyo, who both are better options at second-base than Downs at this point and time.  Downs was waived and claimed by the Nationals.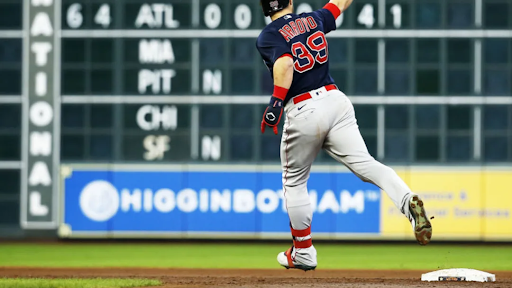 Arroyo(pictured above) was acquired off waivers from the Cleveland Guardians before the 2021 season after bouncing around from the Giants to the Rays in the Giant's acquisition of Evan Longoria, and then he was sent to Cleveland for cash and another minor leaguer before ultimately ending up in Boston. Arroyo has built a reputation for being a clutch hitter, having hit a clutch three-run homer vs the Houston Astros and then a grand slam that both gave the Red Sox the lead late in the ball games, respectively. Is Arroyo a good player? Sure. Is he someone you want as your everyday shortstop? Probably not, and I think having him playing every day at shortstop is not ideal. Recently, Chaim Bloom told the athletic that as the Red Sox roster stands (12/13/22) Trevor Story will be the team's shortstop and UTL man Enrique Hernandez will play center field. There are concerns with Story's arm and his arm strength percentile(basically how fast he throws the ball across the field) has declined from 40th percentile in 2020 to 19th in 2021 to 8th in the past season, so obviously, this isn't an ideal trajectory for someone's arm who you want to play a critical defensive position.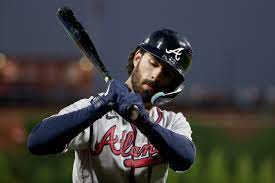 Moving onto options that are not in the organization right now, there are a few still left after all of the free agency bonanza. The top option is Dansby Swanson, who posted a 116 wRC+ this past season. It is the first time he has posted an above-league average wRC+ (in a full season) in his career. Dansby has been known for playing as an above-average to elite defender at shortstop, posting an Outs Above Average percentile of at least 77th since 2018.  This year, he posted a whopping 20 OAA, which was good for the 100th percentile. Dansby's arm is not much better than Story's arm but is six percentiles higher than Story's which does make a difference but only marginally. So why am I not concerned about Dansby's arm but I am concerned about Story's? The main reason is that Dansby's arm hasn't had the health concerns Story's had, and  Swanson has played elite shortstop defense with subpar arm strength and Story has not. Moving onto Swanson's offense, he walks at a slightly below-league-average rate and does not chase at pitches a lot (a chase is swinging at a pitch outside of the zone). Swanson does K a lot, but he has shown a lot more pop in his bat, barreling the ball a lot more over the past two seasons. He posted a barrel% above ten for the past three seasons. Dansby's spray chart of exit velocities at Fenway looks really good and they are shown below: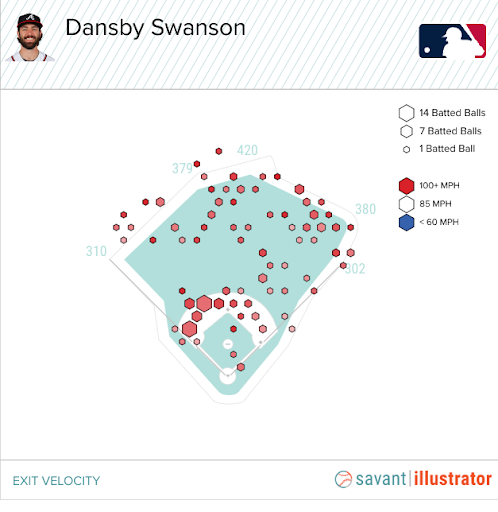 The photo above is only showing batted balls that were hit above 90 miles per hour and this bodes well for Dansby (assuming he is a Red Sox). The reason why it bodes well is that most of his batted ball events will play really well into Fenway's double corner. So that entire section does not matter because Dansby Swanson inked a sevenyear worth 177 million dollars with the Chicago Cubs. 
The Red Sox's course of action is down to a lot of variables, such as other team's willingness to move certain players like defensive wizard Ha-Seong Kim who is a league-average bat but his glove and base running more than make up for the slack, and is my ideal bridge shortstop. Overall, the worst-case scenario has played out for Boston this far with Xander leaving, and we will have to see how the ownership group and front office rebound from it.