Bring Back Middle School Cross Country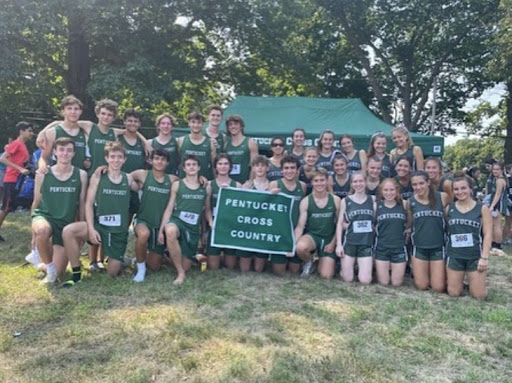 Middle school sports can have a great impact on a student's life and future. They help kids develop healthy habits, make friends, and perhaps most importantly, have fun. 
Middle school cross country was phenomenal at doing all those things. It was co-ed, and provided many other benefits for the many students that chose to participate in it. Unfortunately, the Pentucket middle school cross country program was dropped, and is no longer benefiting students.
 Recently, I interviewed my father, Steve Coppola. He is one of Pentucket's former middle school cross country coaches, and I asked him about some of his experiences and opinions regarding the program. In this article, the reasons for its discontinuation will be discussed, along with the possibility of middle school cross country making a return.
First, let's talk about some of the benefits that come with teens running cross country. There are many benefits, physically, mentally, and socially, that cross country provides for teens. According to coach Coppola, some of these benefits include kids socializing with more of their peers, leading to more friendships, increased cardiovascular health and a decrease in risk of diabetes, osteoarthritis, high blood pressure, and strokes. 
Those just scratch the surface of the benefits provided by running cross country. Coach Coppola states that cross country helps build a sense of camaraderie and teamwork between students. He also explains that running helps build healthy habits for the students that they can use throughout the rest of their lives. That sounds like a pretty awesome program to have at our school, so why is it no longer offered?
Unlike highschool cross country, the middle school program was never actually offered through the school. In fact, it was offered through another system. The reason that it was dropped was because they could no longer afford to run the program, and the Pentucket district was not willing to pay. Coach Coppola reasons that because the Pentucket high-  and middle-schools are now linked together, it may be possible to get the district to fund a middle school program.
Some readers may be wondering, "Why does middle school cross country even matter if students can just run once they reach highschool?" The reason that it matters so much is because many of Pentucket high school's best cross country athletes came from the middle school program. Without that program, Pentucket has been experiencing a major drop in the number of runners. 
Going into the next season, Pentucket's boy's cross country team will only have about ten returning runners. This should be very scary to anyone that cares about our team. That is barely enough athletes to compete in standard meets, and  is likely going to lead our team to vastly underperform expectations for years to come if nothing is done about this issue.
 The absence of a middle school team also leaves the students that did not have the opportunity to run in middle school at a severe disadvantage, because they are missing out on a possible two extra years of experience. These factors are going to leave the whole team at a disadvantage, also. As Coach Coppola explains, "Newburyport and Triton, two of the few schools that still have middle school programs, are on another level than the other high school teams." This is true. Newburyport and Triton both have middle school teams, and likely because of that, they are vastly superior to the other Cape Ann League teams. 
In the last five years, both Newburyport and Triton have remained in the top three for the CAL championship meet. In the most recent CAL championship meet, Newburyport and Triton's average times were 50 seconds to a minute faster than the next highest placing team. 
Someone needs to stand up to their dominance. I believe that this team could be Pentucket, as we have shown how dominant we can be in the past. Implementing a middle school cross country team could very well save the future of Pentucket cross country. This is why Pentucket must bring back the middle school cross country team.