Top 5 Best Pizza Places In Massachusetts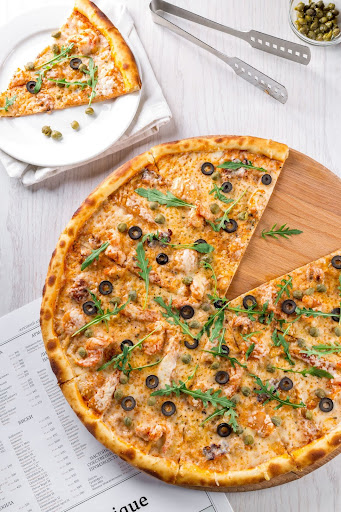 Pizza: the Italian delicacy. With so many ways to create and enjoy it, pizza is a very common food in America. Now I'm sure we have all had a cheap slice of pizza from a crappy restaurant or food stand, where you take a bite and the cheese is rubbery, the sauce has no flavor, and the crust is either too thin or too thick. 
With so many pizza places advertising that they sell "The Best Pizza In The World", you never know if what your going to get is actually good pizza. This is why, if you love pizza, trying out one of the restaurants, listed below, might be in your best interest. 
1. Otto's Pizza (202 Merrimac St., Newburyport, MA)
Otto's Pizza offers amazing, gourmet, thin-crust pizza options. With so many different kinds of pizza, there's a flavor for everyone. They offer unique combinations such as…
Three Cheese Tortellini Pizza

Siracha Chicken and Avocado Pizza

Fresh Pineapple, Bacon, and Hot Honey Pizza

Mash Potato, Bacon, and Scallion Pizza 
With a 4.3 star rating, Ottos is definitely a popular pizza place and is recommended by many. 
2. Flatbread Company (29 Mill Yard, Amesbury, MA) 
Flatbread is a very well-known pizza place that offers fresh salads, pizzas, and more. Not only do they have amazing food, but the atmosphere is welcoming and comforting. After taking a bite of their pizza you won't want to leave. Some types of pizza they offer are…
Mopsy's Kalua Pork Pie

Mopsy's Chicken Pie

Chicken, Bacon, Ranch Pie

Cheese and Herb Pie 
Flatbread also offers great salads and desserts that will leave you stuffed by the end of your meal. 
3. Papa Gino's (782 River St. Haverhill, MA)
Another great restaurant that offers thin-crust pizza is Papa Gino's. It is located in many places across New England. Not only do they sell pizza, they also offer subs, salads, pasta, and more. Some popular flavors are… 
Buffalo Chicken, Mac and Cheese

Italian Sausage and Ricotta

Crispy Buffalo Chicken

Boss Barbecue Chicken 
A great pizza place all around, Papa Gino's won't leave you disappointed. 
4. Tripoli's Pizza and Bakery (163 Howe St., Methuen, MA)
Tripoli's Pizza and Bakery is a great lunch place during the summertime, they are well known for their sweet tomato sauce that is used on their pizzas. A fan favorite is their cheese pizza. It is everything someone needs in a slice. With their perfectly crispy crust sweet sauce and delicious toppings, you can pick yourself, Tripoli's won't leave you disappointed. At their many locations, they offer… 
Create your own pizza

Gluten-free pizza

Cake

Cannolis      
1. Napoli's Pizza (146 White St., Haverhill, MA)
Another popular pizza place Napoli's offers all sorts of pizzas, subs, pastas, and more. Their pizza isn't like any other pizza you can find. They fill their pizza to the edge so that no bite goes without toppings. Napoli's also serves fresh bread daily used to make their sandwiches, subs, crusts, and bread sticks. They offer…
Sicilian Thick Crust Pizza 

Pasta Napoli

Chicken Cacciatore

Hot Italian Sub 
 A sit-down restaurant Napoli's is a great place to sit and enjoy some great Italian cuisine.