What Should The Patriots Offseason Look Like?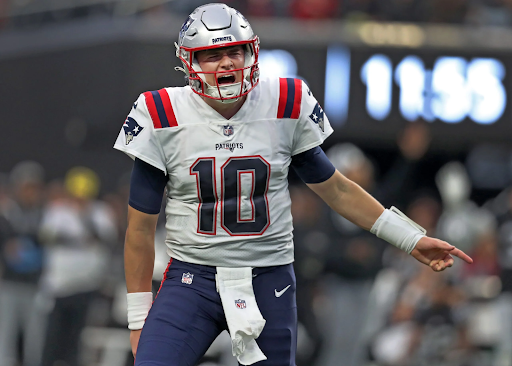 The New England Patriots had an interesting 2022 season, to say the least. The team's defense was fantastic, ranking top five in sacks, interceptions, and first overall in defensive touchdowns. However, the offense on the other hand, was not so great. 
The quarterback is undoubtedly the most important position on a football team. Mac Jones, the Patriots quarterback, was slightly disappointing this year. In the first three weeks of the 2022 season, Jones had two touchdown passes and five interceptions. Jones looked better after coming back from a sprained ankle in week seven, throwing for 12 touchdowns and six interceptions since then.
Despite this, the quarterback position is certainly not at the top of most people's concerns when it comes to the Patriot's upcoming offseason. Matt Patricia, the Patriot's main offensive play caller, has been blamed more often than not for the Patriot's poor offensive performance this past season. Due to this, a new offensive coordinator is likely in the Patriot's best interest over these next few months. In fact, over the past several days, the Patriots have requested several interviews with potential offensive coordinator candidates, including Bill O'Brien, coach for Alabama. 
Although the Patriot's defense was very solid, there is one main piece missing; cornerback. When facing teams with elite receivers, the pats tend to let up lots of yards. Typically, Jonathan Jones has been taking on the task of covering the opposing team's best receiver for the majority of the game. Although he has been better than expected, the Patriots lack a true cornerback who can confidently play great defense. 
Wide receiver is another position where the Patriots are lacking somebody who can take a game over. Jakobi Meyers, the Patriot's WR1 over the past couple of seasons, has undoubtedly been very reliable. He finished with over 800 receiving yards in both 2021 and 2022. There are potential opportunities for the Patriots to pursue a wide receiver, considering this is a decent receiver free agent class and some receivers like DeAndre Hopkins want to be traded.   
There are a few other disappointing players that would have been a big help had they performed up to their standard. Trent Brown, starting left guard who is in his second season with the Patriots, was among that group. Brown allowed a career-high 5.5 sacks this season. Tyquan Thornton and DeVante Parker were also disappointing and would have been two key receivers if they had performed as predicted. 
Overall, the Patriots had a disappointing season. Many players severely underperformed. However, with the right moves in free agency, coaching adjustments, and the NFL Draft, the team can drastically improve.