Ranking Punisher by Phoebe Bridgers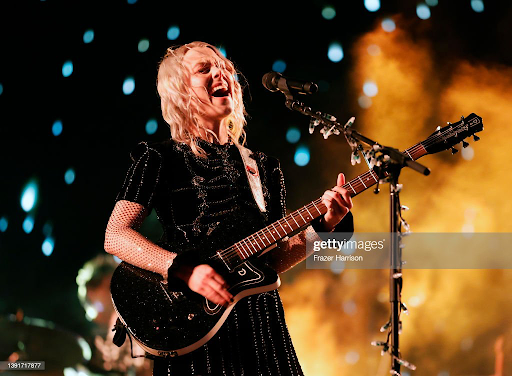 Punisher by Phoebe Bridgers is one of my personal favorites. It is an album I can cry to, drive in the car to, or just simply sit, listen, and enjoy. Phoebe Bridgers is one of my all time favorite artists and her music and Punisher is an album that I've known and loved for years. This is my personal ranking of it. 
The 2020 alternative album consists of eleven songs (Punisher Apple Music).  
11. "Chinese Satellite" 
Not even a bad song in the slightest, but there is just something about it that I don't enjoy as I do the rest of the songs. It is a really nice and fun song to listen to, but I just don't connect with it as well as I can with other songs on the album. Personally, I just don't have as strong a connection with it as I do others. It is just not a song I hear and get overly excited about compared to the rest of the songs on this album
Favorite Lyric: "But you know I'd stand on a corner embarrassed with a picket sign/If it meant I would see you when I die."
10. "DVD Menu"
This is the first track on the album and  sets the stage for everything else. It's an instrumental track that gives off an eerie vibe that is continued throughout the album. It's relatively short with not much to say, but my overall enjoyment of it is high. 
Favorite Lyric: N/A
9. "ICU"
I absolutely love this song. I feel like this is a song that just about anyone can relate to. The lyrics just reach me in such a specific and special way that makes me love this song the way I do. There is just so much about this song that just does it for me. 
Favorite Lyric: "If you're a work of art/I'm standing too close/I can see the brush strokes."
8. "Halloween"
I feel like this is a song that I don't listen to often, but whenever I do there's just always something about it that takes me to such a peaceful place. It is a song I feel like I can just lay down and experience. There is just a certain beauty to the song that is so amazing to listen to.  
Favorite Lyric: "Always surprised by what I do for love/Some things I never expect."
7. Garden Song
At her concert, this is one of the performances that I still vividly remember. I feel like there is just such a special connection between myself and this song. There is just such a peaceful vibe to the song. It feels as if you are being brought along with this experience with her. I just really love how she is able to connect to people through her music. 
Favorite Lyric: "I grew up here, till it all went up in flames." 
6. Kyoto
A fun song with a way deeper meaning which is something I love. This is one of my favorite songs to just blast and sing along to when I'm alone in the car. I feel like its a song that can be listened to in any possible way with any possible feeling attached to it which is something I love. No matter the mood I'm in, it's a song I can rely on. 
Favorite Lyric: "I wanted to see the world/Through your eyes until it happened/Then I changed my mind."
5. Graceland Too
This song just brings back so many fond memories for me and it's the reason why I love it so much. I feel like it's also a song I can listen to and smile along to. She is able to express and release the emotions through the song so well and it is something I really admire. The music, the background vocals, the whole song is just something I have so much appreciation and admiration for. 
Favorite Lyric: So we spent what was left of our serotonin/ To chew on our cheeks and stare at the moon
4. I Know the End
I think seeing this song performed in concert really connected me to the song. Everything about it just touches a part of me that not many songs are able to reach. I feel as if I could go through every emotion while listening to this song and then still want to play it again. 
Favorite Lyric: I'm always pushing you away from me/ But you come back with gravity 
3. Punisher
I just absolutely adore everything about this song. It's a song I listen to when I just need to zone out and think and I just find so much comfort in it. I feel like its a song that I am able to find peace in and that's something I cherish so much about the song. 
Favorite Lyric: What if I told you I feel like I know you?/But we never met
And here, everyone knows you're the way to my heart 
2. Moon Song
This is just such a beautiful song in my opinion. She is really able to transfer what she is feeling in her mind into your own with this song and I feel like not many people are able to do that. She shares such complex emotions in this song and I feel like you can easily attach yourself to them which is what makes this song so great. 
Favorite Lyric: You are sick and you're married, and you might be dying/But you're holding me like water in your hands
1. Savior Complex 
Honestly, it might be one of my favorite songs of all time. There is just something so beautiful about the music, the lyrics, the story, everything. It is a song I am willing to listen to no matter what I may be feeling, doing, whatever. It is something that speaks to me on such deep levels and it truly is one of the most alluring songs I have ever listened to. 
Favorite Lyric: Baby, you're a vampire/ You want blood and I promised/ I'm a bad liar/ With a savior complex