Who Could/Will Run for President in 2024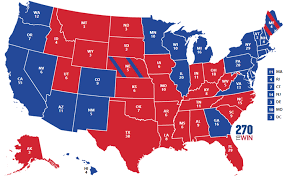 In my own opinion, politics since the dawn of its foundation and especially today is a slimy cesspool of people who only care about power and retaining that power. Whether you like politics or not, they make this country function, and we as a nation must have a "stable" (term used very lightly) government. The current race to see who will be the Speaker of the House is not stable whatsoever. It has become the biggest joke and disgrace in politics since January 6th. Kevin McCarthy is the biggest loser since Donald Trump. But the real losers are the American People. We are watching our government crumple at its feet. In 2 more years we will have the chance to either fix this broken democracy or divide it even further when we retain or elect a new President. There have been many democrats and republicans alike who have hinted and/or confirmed their bid for President. 
Republicans:
I will admit there is a lot of bias here. I am not at all a Republican but I can respect and understand their views. Although I disagree greatly with what they usually stand for, I can understand it is their opinion and that this country is built on disagreement. However, that respect I had for the GOP died with the old more respectful, and educated GOP. The days of Ronald Regan, John Mcain, Mitt Romney, John Bohner, Paul Ryan, George Bush, Newt Gingrich, Bob Dole, and Henry Kissinger have been replaced by the days of Donald Trump, Matt Gatez, Marjorie Taylor Greene, Lauren Bobert, Ted Cruz, Mitch McConnell, Josh Hawley, Ron Johnson, Elise Stefanik, and Jim Jordan, to name a few. The Republicans desperately need to get their act together if they have any chance at winning back the White House. They need the right candidate to bring their party together. I will break this up into two subtitles. Who will run and who could run
Who Will Run?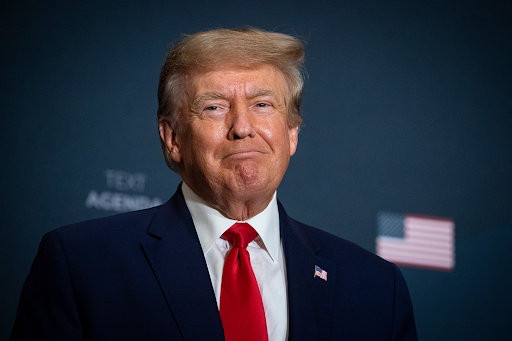 Donald Trump: As of January 9th, 2023 the only person that has declared his bid for President has been former President Donald Trump. Trump declared on November 15th, 2022 to a packed crowd of insane nobodies at his estate, Mar A Lago. Trump is the last person the Republicans want to lead their party, as shown in the midterms when the Republicans extremely underperformed all thanks to Trump. Trump-backed senate candidates almost all lost. The ones who won did so in Ohio, Wisconsin, and North Carolina. All these states were leaning Republican and all won by 8 points or less. Trump candidates lost in Georgia, Arizona, Nevada, New Hampshire, Pennsylvania, and even Alaska when Lisa Murkowski beat Trump-backed candidate, Kelly Tshibaka. If the Republicans want any shot at winning another mainstream election, they must, and I mean MUST, steer well clear of Ol' Donny.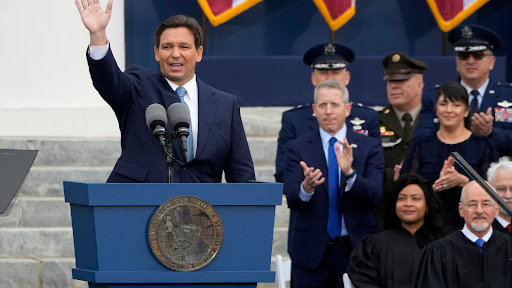 Ron DeSantis: Florida Governor Ron DeSantis has not officially announced his plans to run for U.S. president. Yet, he has hinted at a possible presidential bid for quite some time now with major support raining down from his party. DeSantis has been the clear front-runner for the Republican side to face both Trump in the primaries and Biden (or another democrat) in the national election. A poll conducted by the Wall Street Journal which interviewed Republican voters found that in a contest between both DeSantis and Trump, DeSantis beats Trump, 52% to 38%. DeSantis undeniably has a certain charm within both Florida and the Republican party. The safer option for the republicans would be to get DeSantis on the national ballot come November 2024. As he can stand his own against Biden. Another poll conducted by NBC gives a head-to-head matchup between DeSantis and Biden, Biden got 42% of the vote compared to 45% for the Florida governor. DeSantis also rolled through the midterms by slaughtering popular former governor Charlie Crist. DeSantis beat Crist by gaining 59.4% of the vote percentage compared to Crist's dismal 40%. If DeSantis wants any chance at retaining that popularity, he must run now. Politicians die out and fade away faster than a dollar tree battery pack. Just look at Sarah Palin for an example.
Who Could Run?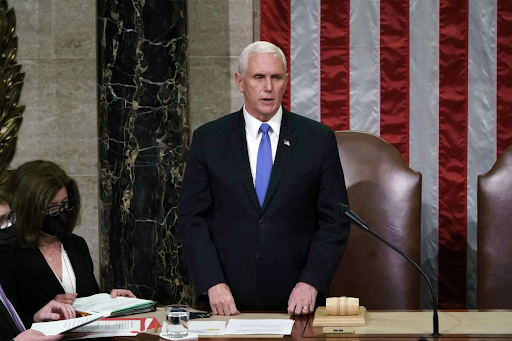 Mike Pence: Former Vice President Mike Pence has had major speculation as a prime and ready Republican candidate. That speculation came when he visited both Iowa and New Hampshire, which are key primary states. His new memoir, So Help Me God, created even more questions about his bid for the nation's highest office. He is also the former Governor of Indiana. He has the experience but lacks that key charm that both Trump and DeSantis have when winning over voters. His fallout with Trump may have gained some support but also may have lost some key sponsors. Mike Pence is the most boring candidate the Republicans could possibly pick. He would never win key battleground states and would not win over independents and Trump extremists alike.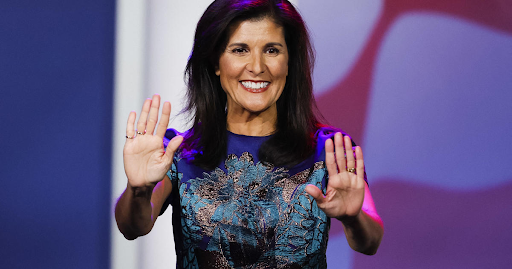 Nikki Haley: Nikki Haley is thriving in her experience in being both the Former U.S. Ambassador to the U.N. and the two-term Governor of South Carolina. Haley made her presence apparent when she supported candidates like New Hampshire GOP candidate, General Don Bolduc, and Georgia Governor Brian Kemp. She has stated in the past she would run if there's a place for her, but would refuse to run if Donald Trump ran. Then again, she is a politician, so don't hold your breath. Haley has been very critical of President Biden and his actions. She stated to the Republican Jewish Coalition "if Biden succeeds in getting back in the Iran deal, I will make you a promise. I've said it before. The next president will shred it on her first day in office". Does Haley hope to have a woman in office or is she talking about herself? It is very apparent what she means. Haley is a good and well-rounded candidate for the Republicans. She can get the woman's vote, the Trump extremists, and even the more neutral conservatives.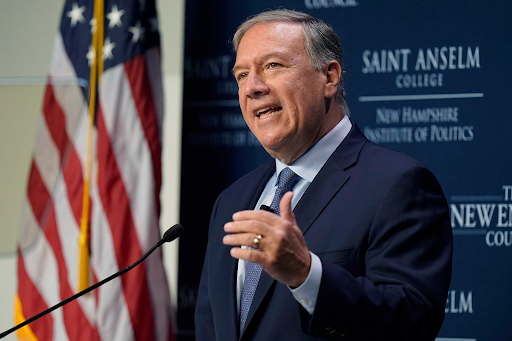 Mike Pompeo: The former Kansas congressman, CIA director, and Secretary of State, Mike Pompeo has been the most vocal and critical member of Trump's inner circle. Pompeo has outstanding foreign policy experience this country needs in order to regain positive relations with countries that were otherwise diminished. However, Pompeo is more of a problematic candidate. He does not have a natural base of supporters who would vote for him. He has only ever been elected to Kansas's 4th congressional district. Kansas and it's 4th may have fun voting for him but I hardly see anyone else voting for him.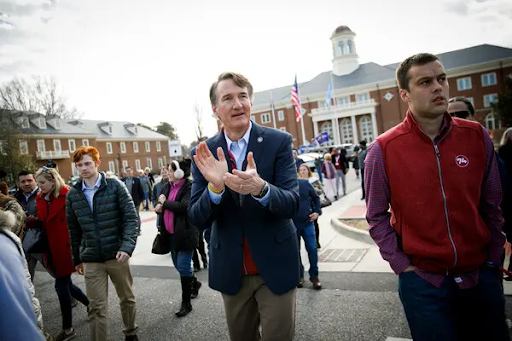 Glenn Youngkin: Current Virginia Governor Glenn Youngkin did the impossible in 2021 when he defeated popular former Governor Terry McAuliffe and flipped the relatively democratic state of Virginia to full-on red. Youngkin is far-right in the way he does not distance himself from the conspiracy theorists in his party. Yet he distances himself entirely from Donald Trump. Youngikin would unquestionably be a strong candidate. He could win over Trumpists, moderates, and independents alike.
Democrats: 
In 2024 President Joe Biden will be 82 years of age. 82 is too old to walk for some people never mind running the United States. Biden has been the subject of old jokes even when he was inaugurated. Biden is the oldest President ever to hold the office of President so if Biden doesn't run who will? The democrats will have a harder time picking their candidates believe it or not. The Democrats do not have a ton of strong candidates that could do well against some of the earlier-stated republicans. 
Who Will Run?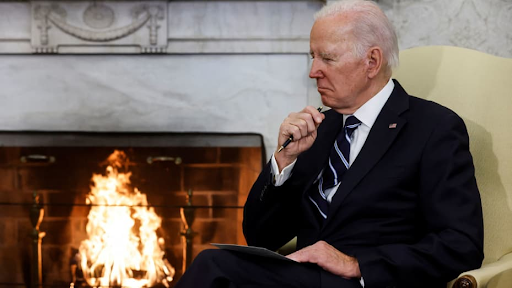 Joe Biden: Incumbent President Joe Biden is the strongest candidate the Democrats have at defeating the Republicans and retaining the presidency. Biden being the strongest candidate at 80% and an approval rating of 42.2% says a lot about the state of the country and its politics. Biden being in office is the only reason he is the strongest candidate. In 2020, people went to vote AGAINST Trump, and now that Trump most likely won't make it to the national ticket, Biden's platform will be tested. Biden and his party performed fairly well and became a brick wall in the "Red Wave". But was Biden helping the party or was it the country saying no to the far-right Republicans? People respect him and know he could pretty much beat any Republican they throw at him. His age is a question of if he will even run again. He most likely will run for reelection but has stated it is a family matter. Biden said this week that he'll make a decision on a reelection bid by early next year. Until then we as a nation must leave it up to our own wild imagination.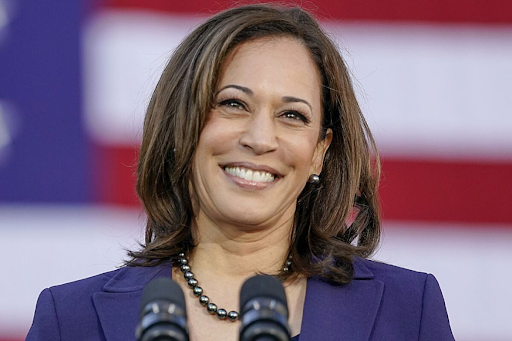 Kamala Harris: The vice president is not at all popular in fact she holds a 43 approval rating. Many have doubts about whether Harris can run the country properly since she couldn't handle the border crisis. She does not have a set platform that represents her own views and works off Biden's platform. His low approval and her low approval will hurt her against a Republican counterpart. However, as the Vice President, she is the go-to if Biden decides against running for re-election. If Vice President Harris ran, she would be challenged by other Democrats. Doubts have come up if she can beat DeSantis or Trump. She would be the strongest candidate besides Biden in the eyes of the Democrats.
Who Could Run?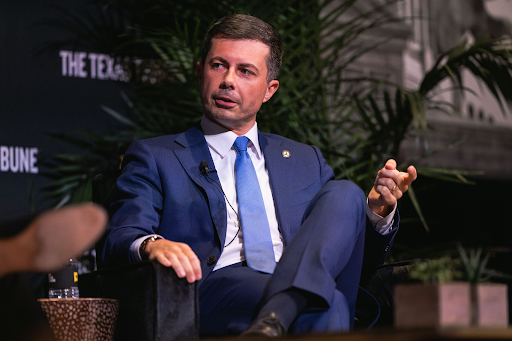 Pete Buttigieg: The current Secretary of Transportation and former South Bend Mayor who ran for the Democratic nomination in 2020 will be a hot ticket for the Democratic nomination if Biden does not run and he beats Harris. Buttigieg has been very popular even though his bosses have suffered alternative fates. Buttigieg is an openly gay man and that could very well help him as well as unfortunately hurt him. He is a rising star in the democratic party. He is very charismatic and knows what he is doing.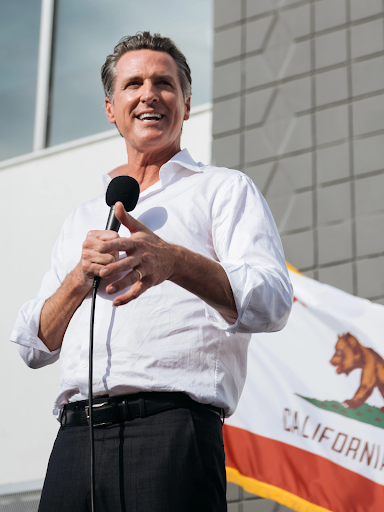 Gavin Newsome: The current California Governor, Gavin Newsome has been the Democratic version of DeSantis. He is an extremely popular Governor and cruised through the midterms when he won by 2 million votes and gained  59% of the vote. He survived a recall when almost 8 million people said he should stay in office. He has led California through wildfires and droughts and has shown he will do anything for his state. He is constantly talked about so he already has name recognition. He would do very well against Trump or DeSantis. 
This country is ultimately doomed, but knowing who may run this country in the future will help to at least prepare for when the time comes. Politicians need to remember what their job is. Their job is to work for the American people and for the best of their country. Right now all these politicians are focused on is full-on power and fame. It is up to the voters of this great country to fix this current broken system.