The Namesakes of Pentucket's Schools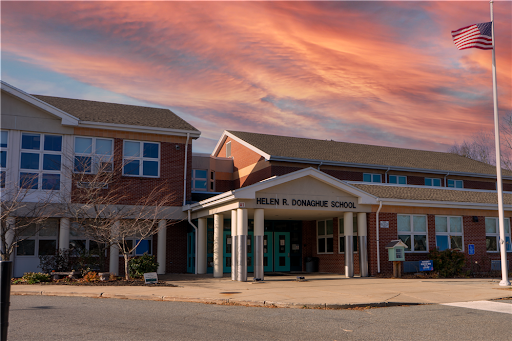 The Pentucket school district has four elementary schools that are all named after people. There is the Dr. Elmer S. Bagnall School, Helen R. Donaghue School, Dr. John C. Page School, and Dr. Frederick N. Sweetsir School –  but where did these schools get their names from? I gathered information about these local figures by consulting news articles, reading records online, and interviewing people who have a deep knowledge of our local history. Here is a synopsis of our schools' namesakes.
Dr. Elmer S. Bagnall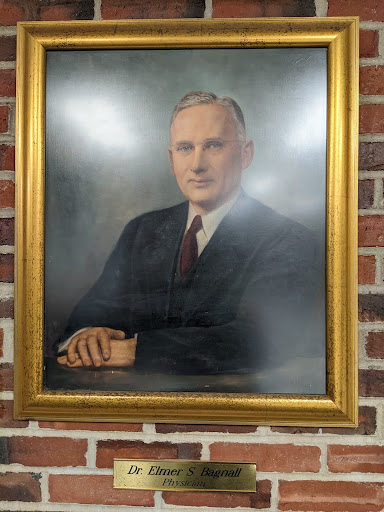 Dr. Elmer S. Bagnall was a physician and a doctor in the town of Groveland, he was a president of the Massachusetts Medical Society, and reportedly was Massachusetts' first "General Practitioner of the Year." Dr. Bagnall was renowned for his practice and helped deliver many children.  There's even a picture of the children he helped deliver in the Bagnall school. The Bagnall school was built in 1962, and opened in 1964 bearing his name.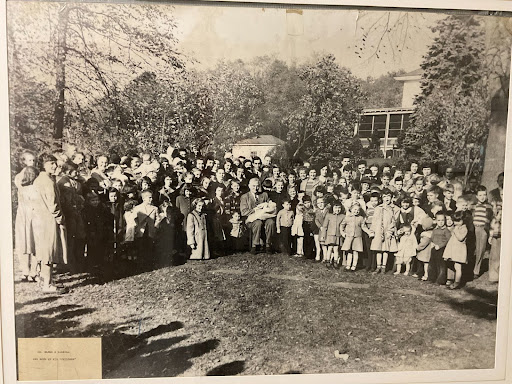 Helen R. Donaghue School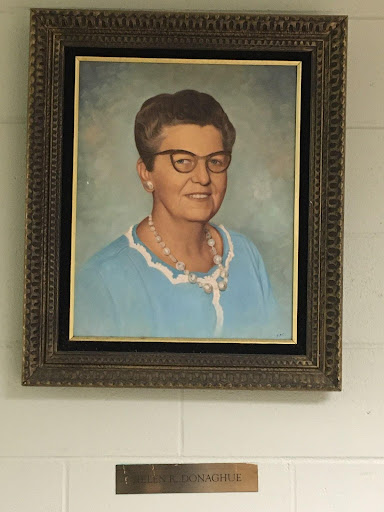 Helen R. Donaghue was a long time principal of the elementary schools in Merrimac, one of which was known as the Merrimac Elementary School,  the other as the Red Oak School. They would later be renamed after Helen R. Donaghue and Dr. Frederick N. Sweetsir respectively.
She was known for her stern but fair approach to being a principal.
Dr. John C. Page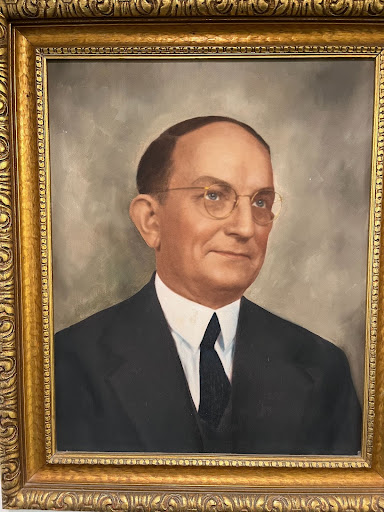 Dr. John C. Page was a dedicated educator who, before becoming principal of West Newbury High School (From 1914 to 1922), taught in New Jersey, Boston and Norwell, Maine. In 1928 Dr. Page would earn his doctorate from Harvard in education and become superintendent of the district comprising West Newbury, Salisbury, Merrimac and Newbury. Dr. Page would be compulsorily forced to retire as superintendent after he turned 70, but he continued teaching math and science in local schools and colleges until he passed away in 1978. The Dr. John C. Page School would open in 1974, replacing the Cardinal Cushing Academy that previously operated in the building built in 1927.
Dr. Frederick N. Sweetsir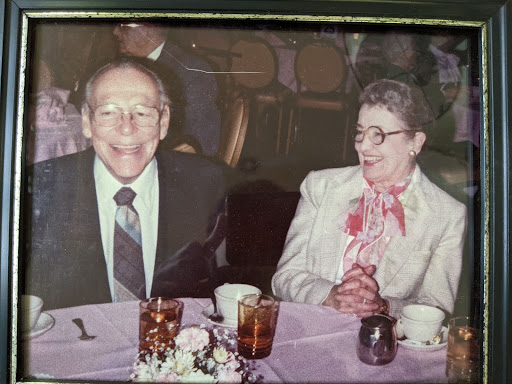 Dr. Frederick N. (Nelson) Sweetsir was a local doctor who served Merrimac residents; he was born in Merrimac on March 4th, 1911, and his father Federick  E. (Ellsworth Sweetsir) was also a medical doctor. He graduated from Bowdoin College in 1934 and Tufts University Medical School in 1938. He served his internship at Newton-Wellesley Hospital and his residency at Boston City Hospital. Soon after Dr. Sweetsir started general practice in Merrimac, he volunteered for the Army Air Force and served from 1942 to 1946. He was discharged as a major. Sweetsir went on to serve in the medical service of the Army Air Force until his return to Merrimac in 1946, where he would engage in general practice until 1977. He was an executive councilor of the Massachusetts Medical Society and numerous medical committees in northern Essex. He was also a member of the committee that built the Donaghue school. He was the school physician in Merrimac, and was chairman of the Merrimac Historical Museum. Dr. Frederick N. Sweetsir was known for his altruism and amiable care of his patients. 
The former Red Oak school was renamed in his honor. 
A special thanks to the people whose help and knowledge made this article possible:
John Siegfried, Dr. Justin Bartholomew, Mary Bellerose, Kathleen Terceiro, Marianne Naffah, Jonathan Seymour, Leanne Davis, James Day, Larry Fisher, Federick E. Sweetsir, Rick Olsen, and Luke Denahey.