Automatic Happiness: Pets All Dressed Up
Pets are the best companions a person can have.There are so many different types of pets that can be suited for a family or person depending on their lifestyles. Some people have geckos, lizards, bunnies, fish, and even snakes. While there are many different options to choose from, the most common pets are dogs and cats. 
There are many things that a pet owner needs to do in order to keep their pet or pets happy. It all depends on the type of animal they have but generally, it includes exercise, food, water, and space to play. 
Something that almost all pet owners are guilty of is dressing up their pets for their own satisfaction. Who can blame them? Their pets are already cute and they make them look even better when they are dressed up. 
The numbers support this sentiment for more than 75% of pet owners dressed up their pets for Halloween and other fall festivities according to a survey done by PetSmart. In fact, many pet parents were also looking forward to take it to the next level by wearing matching outfits with their pets. Even 25% planned to take their pets out into the town to do trick or treating in their outfits on Halloween.
Sometimes dogs have coats to wear on their winter walks or maybe a cat is forced to wear a hand knit hat. Either way and no matter what the piece of clothing is, it guarantees an automatic "aww" from their pet owners and onlookers. 
Here are some cute pets from the Pentucket community dressed up from the holiday season. 
Pentucket's very own therapy dog, Dice, is on duty in the library wearing a Santa handkerchief.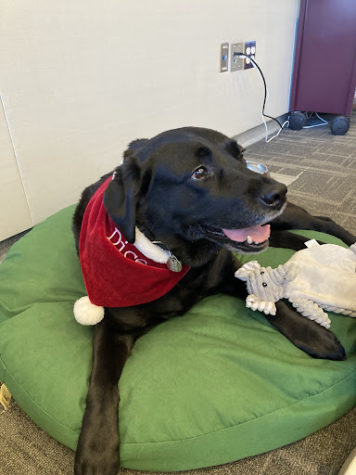 Lola, seniors Julia Seeley and Rose Seeley's dog, is sporting a cowgirl costume for Halloween.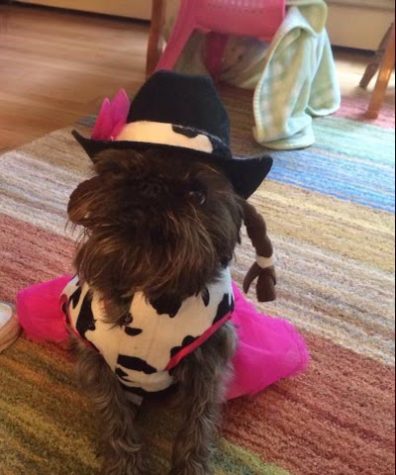 Also part of the Seeley family is 1 year old Cosmo relaxing in his pumpkin outfit.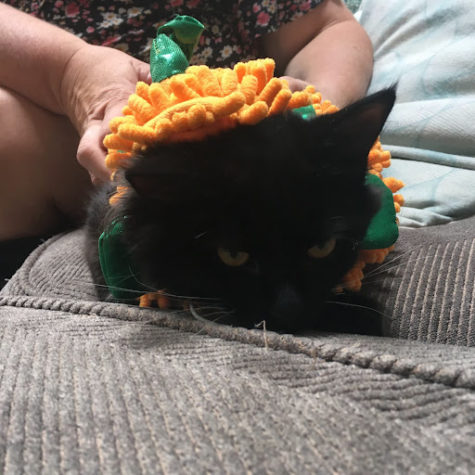 Senior Michelle Reading's cat, Cali, is cozy in her winter-themed pajamas around her house.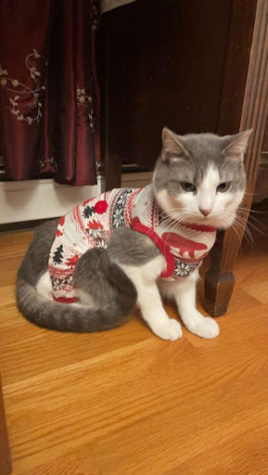 Another Reading family pet, Truffle is dressed up as Santa.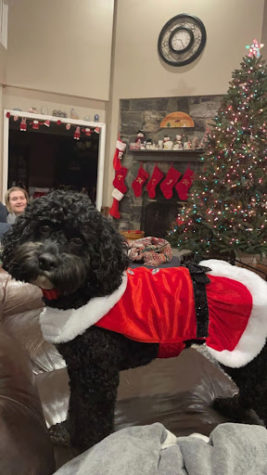 Truffle loves to dress up and is pictured wearing a party hat.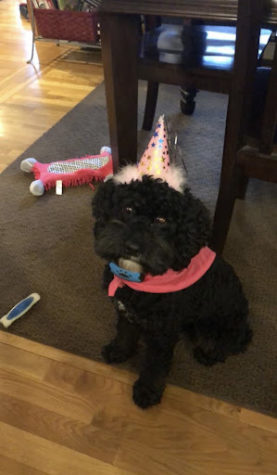 Lavender is part of the Reading family too. She is pictured dressed up as Tinkerbell for Halloween.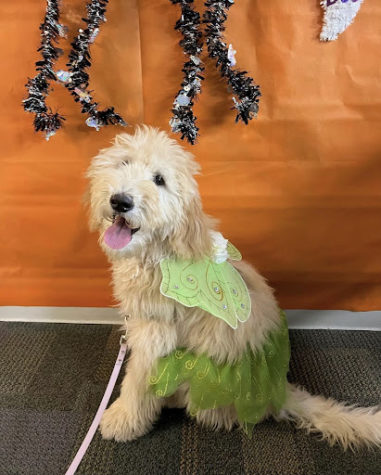 Lavender has many costumes including a bee one!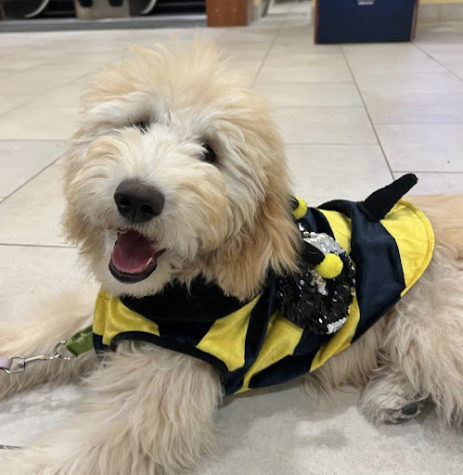 Sky, the final pet in the Reading Family, wore a cow costume for Halloween.