Some of the Best Literary Quotes of All Time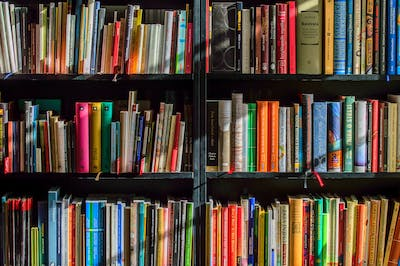 Literature is amazing. They tell great stories and the words on the page are able to explain what the reader or author could not express in words. This is what makes books so relatable to people; the ability to understand what the author means by the way they wrote it. 
Often readers are able to remember an important quote from their favorite book, or just something that stuck out to them in what they have read. Here are some of the best (or my favorite at least) literary quotes of all time.   
"Push yourself. Don't Settle. Just live well. Just LIVE." – Me Before You by Jojo Moyes
"Lock up your libraries if you like; but there is no gate, no lock, no bolt that you can set upon the freedom of my mind." – A Room of One's Own by Virgina Woolf
"And, when you want something, all the universe conspires in helping you to achieve it." – The Alchemist by Paulo Coelho
"Perfect Love does that to a person, it changes you forever." –The Notebook by Nicholas Sparks
"We accept the love we think we deserve." – The Perks Of Being a Wallflower by Stephen Chbosky
"To forget the dead would be akin to killing them a second time." – Night by Elie Wiesel
"Write about what disturbs you, particularly if it bothers no one else." – The Help by Kathryn Stockett
"For there to be betrayal, there would have to have been trust first." – The Hunger Games by Suzanne Collins
"It is dreadful that one cannot tear out the past by the roots. We cannot tear it out but we can hide the memory of it." – Anna Karenina by Leo Tolstoy
"There is some good in this world, and it's worth fighting for." – The Two Towers by J.R.R. Tolkien 
"It doesn't matter who you are or what you look like, so long as somebody loves you." – The Witches by Roald Dahl
"Differences of habit and language are nothing at all if our aims are identical and our hearts are open." – Harry Potter and the Goblet of Fire by J.K. Rowling
"Drive away and try to keep smiling. Get a little rock and roll on the radio and go toward all the life there is with all the courage you can find and all the belief you can muster. Be true, be brave, stand. All the rest is darkness." – IT by Stephen King