The Reality of Starting New Sports in High School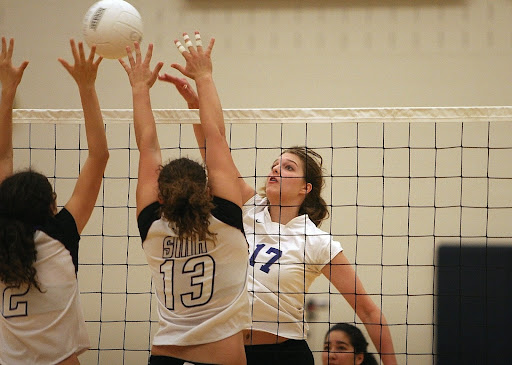 54% of students play sports in high school. Many of those students start playing at the beginning of their high school career. Sports are a great way to make friends and stay active. However, starting new sports can be scary. Is it worth it to join?
Clara Cavallini, a high school volleyball player, says that starting volleyball benefitted her in all aspects of her life. Clara stated, "It was difficult at first, but I practiced and practiced, and I finally started to get better." Additionally, Cavallini said "It made me a lot more social, and I gained a lot of new friends." She added, "Overall, I've definitely grown as a person."
However, some students do not have good experiences with high school sports. Many have issues with injuries that force them to stop playing. One student said, "I got physically hurt from overuse injuries; injuries I still can't get rid of." 
Many athletes have also experienced problems with the team, or staff. Some believe that the Pentucket sports culture is "awful" and "toxic." One student said, "I was definitely not welcomed by the team based on the way I look."
Another said that they "would not recommend high school sports to anyone, especially here at Pentucket." They experienced struggles with the team, as well as injuries.
Delaney Meagher, a sophomore at Pentucket, said that, "soccer hurt me mentally due to some people not being kind." She struggled with feeling welcomed by her team, which ultimately caused her to "discontinue playing soccer." 
Nonetheless, Meagher still enjoys the sports that she continues to do, such as track. Meagher said, "it was not difficult to learn because the coaches were so inviting." She added, "it has helped get out of a hard place mentally, track was always an outlet for me." Overall, Meagher had a variety of good, and some bad, experiences.
Some students avoid playing sports altogether. The idea of joining new sports is daunting, which, for some, is the root of not joining a new sport. An anonymous freshman here at Pentucket said they don't play any sports because "meeting new people is scary." They also said that they have played sports in the past, however, joining new ones is just too intimidating.
So, is there a firm answer to whether or not you should play sports in high school? No, there isn't. However, it is important to remember that everyone is different and has unique experiences with sports. Overall, trying new things is important to stay balanced in life, and sports are a great way to do so.