Pentucket on the Music of 2022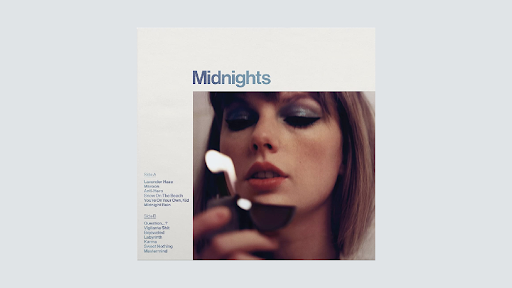 2022 was a monumental year for music. So many notable artists have released their prized albums. Some of those names include Kendrick Lamar with Mr Morale & The Big Steppers, Taylor Swift with Midnights, Drake and 21 Savage with Her Loss, and many more.
With all the new music released in 2022, how do the students of Pentucket feel about them? 
The order of the albums will be from least popular responses to most popular. There will be two sections, the interviewee's favorite album and their favorite song from that album, and their opinion on which had the best overall year in 2022.
Album and Songs
Brent Faiyaz's Wasteland was only chosen by Junior Alyssa Persichetti, with her favorite song being "Loose Change." "You can tell he took the time and dedication to make this album," Alyssa said. Brent's vocals are outstanding and this album definitely deserves a listen if you haven't already. 
Junior Joel Spaulding said that SZA's SOS was the best album of 2022. SZA's last album was in 2017 and many fans were expecting a lot, and she did not disappoint. This album exploded with popularity and it's surprising that this has not gotten more votes.
Metro Boomin's Heroes & Villains was chosen by Senior Sam Dasilva. With the amazing beats and production on this album, Sam said, "With this album, I am able to finish strong in my workouts."
The Forever Story by JID was Senior Will Pessina's favorite album of the year. This album was fantastic and was definitely not talked about as much as it should have been. With so many amazing songs, with Will's favorite being "Kody Blu 31," it should have been said by many more people.
Junior Michael Inger chose Mr. Morale & The Big Steppers by Kendrick Lamar as the best album released last year. With some fans thinking that he was going to retire, Kendrick dropped this masterpiece of an album. Kendrick always makes his songs packed full of meaning and this album is no exception.
The two most popular albums that people said were Midnights by Taylor Swift and Her Loss by Drake and 21 Savage.
Many people, such as Sophomore Vivian Asimelli and Teacher Ms. Freitas chose Midnights as the best album of 2022. Taylor did not disappoint with the release of this album, and it's very popular for a reason. Everyone who chose this album chose a different song as their favorite, which shows how good it is.
Her Loss shows that when two great artists come together, it creates something monumental when Senior Mitchell Martin says, "The combination of Drake and 21 Savage on an album got me feeling some type of way." There are many great songs on this record, but the most popular seemed to be "Rich Flex," an absolutely catchy hit.
These were all the most popular responses by the students and staff of Pentucket. With all of these amazing albums, which artist specifically do people think had the overall best year?
Best Artist of 2022
Baby Keem, said by Sophomore Colby Eckholt, was an out of the box answer considering that he did not drop an album, but a deluxe of his 2021 album, The Melodic Blue. Colby chose him because that deluxe album was "one of the things I mostly listened to last year."
Michael Inger said The Weeknd had the best year in 2022. The Weeknd released his album Dawn FM this year and was featured in many songs such as "Creepin'" by Metro Boomin.
Harry Styles was a popular answer to this question. Junior Angie Bogucki chose him and reasoned by saying, "He won album of the year at the Grammy's and won many Brit awards."
The overwhelming answer was Taylor Swift. It makes a lot of sense considering she released a very popular album and also released many "Taylor's Version" singles. Taylor has been on the scene for years and has not missed a beat. Her music seems to have a strong impact on many of the people at Pentucket.
The variety in all of these answers shows how music is all about preference. Some people can love an album, some can hate it, but it only matters if you enjoy it. Everyone interprets music in their own way, it's not just based on facts. It is personalized on what you like, how it makes you feel, and what you think it means. Music is very important in many people's lives, and some people do not even know it. Do not take this beautiful piece of art for granted.