Pentucket Football: What Happened?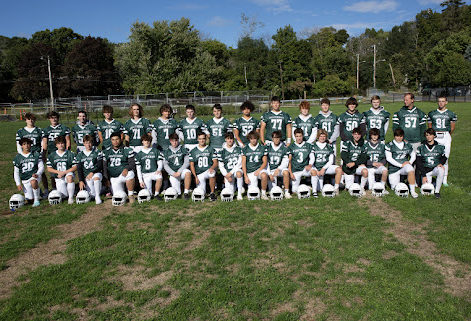 In 2021, Pentucket's football team was competing for a top spot in the CAL and was fighting for a chance to make the D5 state championship game.
However, in 2022, the football team's decline was evident in the record. So what happened? It's the question that every fan, parent, and follower of the team thought this past fall. Finishing with a losing record, the senior captains were not happy to end their football careers in such a way, especially after having such incredible junior seasons.
With their football careers being wrapped up, they've reflected on the differences between both seasons.
To connect back to the big question. . .  What happened? Captain Jackson Rich explained that the amount of seniors on both teams was one of the biggest distinctions between both seasons. "We had around 20 seniors in 2021, the majority of whom were starting, which meant that many of the younger players had little to no experience playing varsity games."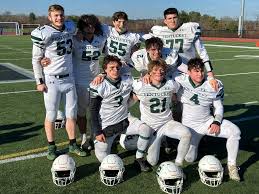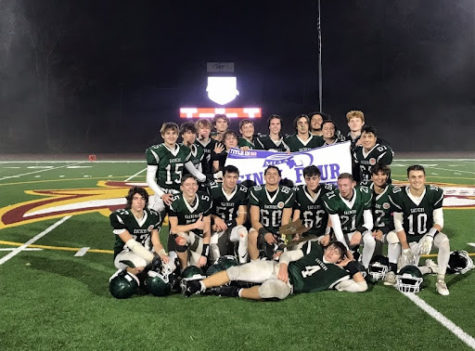 Attesting to Rich's point, the only primary playing time underclassmen got on varsity was during garbage time of blowout games or on special teams. With so many seniors with a lot of talent on the 2021 team, such as WR CJ Condon, QB Chase Dwight, RT John Smith, etc. it was hard for coaches to get younger guys playing time; especially when competing for a state title.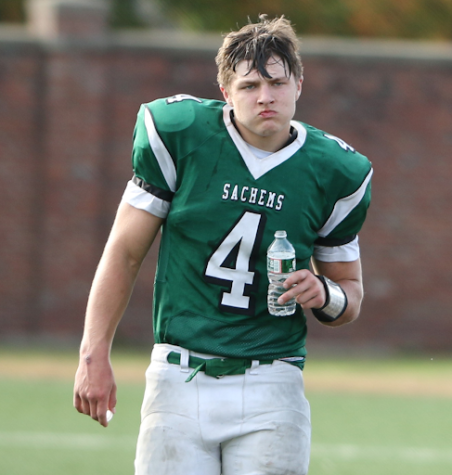 Other than the difference between the number of seniors was the difference in records. 
Pentucket's 2021 season started and went out with a bang as they pulled off a 14-7 win VS. Austin Prep week 1 and a 15-14 Thanksgiving win against Triton to give them a 9-3 record and a 4-1 record in the CAL-Kinney division.However, the 2022 team was behind the 8-ball even when the season began, as they only had about four guys with solid varsity experience. In week 1 VS. Watertown, approximately 15 guys were getting their first real varsity experience. This game ended 21-0 and was the first of many disappointing losses. 
In a comparison between starters, Rich also said "One of the reasons we didn't perform to our full potential was the team's mindset.". Kids were not physically equipped either, as a result of not hitting the weight room. As a four year varsity player, senior captain Johnny Igoe explained the importance of the weight room and how it can build team discipline and great chemistry with teammates. 
So, lack of experience, not enough kids hitting the weightroom, and a lack of discipline were the broad issues for last season. Question answered. Now what? Will the team be hungry for revenge or will they roll over? From first-hand experience, the difficulties and frustrations of this past season were real, and kids are itching for their return. 
Kevin Reiter II, one of next season's senior captains, felt that a lot of the younger kids on the team have potential to step up and be great players, but they just have to put in the work. Many guys from last season were embarrassed by the lack of focus, passion, and hard work. However, Reiter also felt that this upcoming season would be much different than last years'. He just feels like guys have to take the weight room more seriously and have a hard working mindset.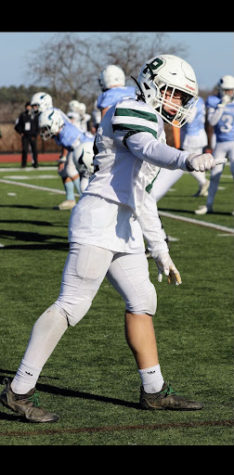 Players not hitting the weights seemed to be the overwhelming response as to what needs to change to improve for next season, but when juniors on the team were asked what could change besides that, they said the main issue was coaches not being hard enough on the players. No juniors had any problem with the actual coaching itself, they just wished coaches yelled more, made them run more, and not give as many off days towards the end of the season. One player added that whenever the coaches raised their voices and passionately pushed us, he felt everyone played "100 times harder"
Along with the players was the Pentucket faithful. Fans and cheerleaders showed up to almost every single game, including all away games, with high spirits and encouraging words for the boys, much like the season prior. Although the score did not reflect what Panther nation wanted, fans and cheerleaders kept showing up and showing school spirit. 
Cheer coach Ms. Freitas felt like there was not a terribly huge difference between the 2021 and 2022 season. However, Freitas did make a very good point between the two seasons, "Of course it is more exciting when your team is winning, but I felt like there was still a good number of fans at each game"
Things seem to be looking up for the Panthers, as they have no place to go but forward. A 1-10 season will not define these guys, especially not going into next season. Not to mention, the 2021 team that made a final four run had gone 0-6 in the fall II 2020 season. So who knows what the 2023 season has in store for them.
Senior captain Kyle Ventola, who had struggled with injuries for most of the 2022 season, wanted to leave some wise words for the whole team. There is not one quote that could have been pulled out to summarize his motivating advice for next year's squad, so here is what Ventola had to say:
"Never judge a team by how big they are, or how cocky they seem during pre-game. Each and every one of next year's players needs to step up and play with pride. Football is one of the only games where you are allowed to hit someone running at full speed, so go out there, relax, and have fun. Do not focus on injuries, losses, or any of the negatives. Play every game like it is your last because pretty soon it will be. Put in the work now, so you do not regret it later on. And lastly, remember what it felt like to get crushed every game, and take that into your mindset for all the work you do leading up to the season. I can say that football will always have a special place in my heart, and I will always miss it. I wish I could've played more, rather than being injured, but it seems I was just unlucky. I believe in next year's team, so go prove everyone wrong."
To conclude, returning players are angry and have massive chips on their shoulders. Guys are already putting in turf work, hitting the weight room, and determined to prove the CAL, and even Pentucket faithful, wrong.