March=Madness 2023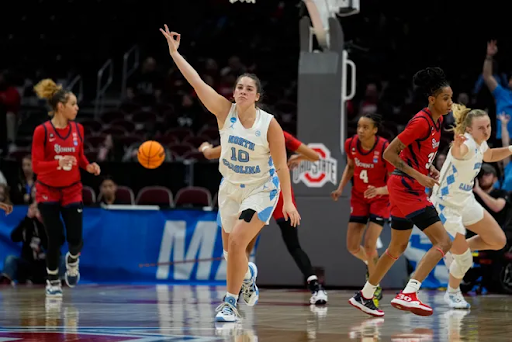 Just over a week into March Madness and zero perfect brackets remain for either the NCAA Division 1 Men or Women's sides. Although it was expected, considering the chances of filling out a perfect bracket by flipping a coin is 1 in 9,223,372,036,854,775,808 or 1 in 120.2 billion for those who know basketball well.  
First, let's recap: 
Men's 
Down goes #1 Purdue and #1 Kansas. Kansas ended their season with an honorable one-point loss to Arkansas. Purdue, however, was upset by #16 Fairleigh Dickinson University. 
#13 Furman upset #4 Virginia 
 #15 Princeton upset Arizona in the first round and #7 Missouri to move to the Sweet Sixteen.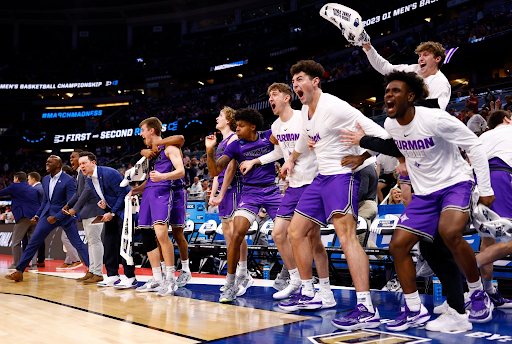 Women's
Now, the #10 Princetown girls teams has also made their way to the second round with a win over #7 NC State. For the first time in program history, both sides of the Princeton teams made it into the second round. 
#8 Miami upsets #1 Indiana in a thriller. With the game looking like it was going to overtime, Destiny Harden squared up and hit the shot that sent Miami into the Sweet Sixteen.
#8 Ole Miss upset finalist favorite #1 Stanford. Ole Miss led the entire game and Stanford failed to come back.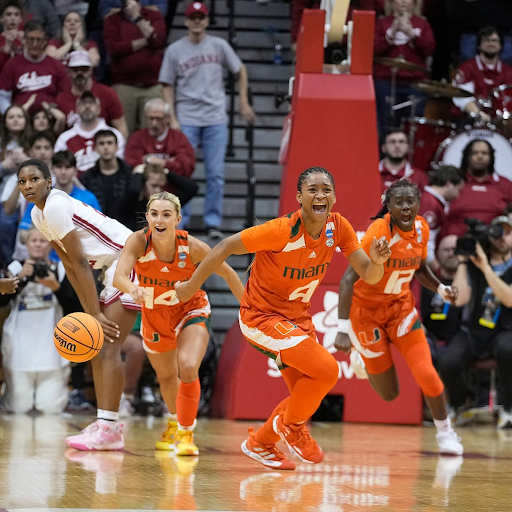 SWEET SIXTEEN WINNERS:
Men's
#3 Kansas State punches a ticket to the Elite Eight with a 98-93 win over #7 Michigan State. #4 UCONN is going to the Elite Eight after beating #8 Arkansa 88-65. 
Deja vu for #3 Gonzaga as they hit a deep three to beat #2 UCLA 79-76. Both times these teams have played each other Gonazaga has won by hitting a deep three with little time left on the clock. Jalen Suggs hit the three in their overtime game in 2021 and now Julian Strawther won it in regulation.
#9 Florida Atlantic Owls, known as FAU, keeps their historic season rolling after upsetting #4 Tennessee to advance to the Elite Eight.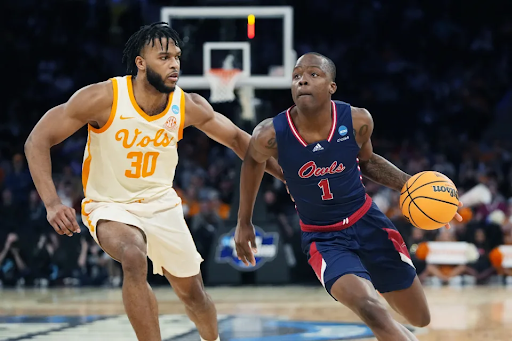 Women's
#9 Miami upset #4 Villinova to head to their first Elite Eight in the program's history. Villanova's star Maddy Siegrist has declared for the WNBA draft. She scored 1,081 points this season, which was the second most scored in an NCAA division I single season, only behind Washington's Kelsey Plum's record of 1,109 points. 
#3 LSU holds off #2 Utah 66-63 in a physical game. The team's respected leaders, LSU's Angel Reese and Utah's Alissa Pili, both fouled out. 
#2 Iowa surges by #6 Colorado to head to the Elite Eight. Iowa's star, Caitlin Clark, powered her own 13-0 run with 7 points and 2 assists in the third quarter, which gave Iowa the late momentum they needed to secure a win.
#5 Louisville runs by #8 Ole Miss and will face #2 Iowa in the Elite Eight.
#2 Maryland absolutely crushed #3 Notre Dame 76-59 to head to the Elite Eight. They will face their biggest challenge of the season as they will go up against undefeated #1 South Carolina. 
#1 Virginia Tech cruises by #4 Tennessee 73-64
#3 Ohio State dominates #2 UCONN to end UCONN's streak of making the Final Four
for fourteen consecutive years. The last time UCONN was not in the Final Four was 2007. 
#1 South Carolina continues their undefeated season by beating #4 UCLA to head to the Final Four. This is head coach Dawn Staley and the Gamecocks' sixth Elite Eight in eight years. Before Dawn Staley, South Carolina had only one Elite Eight appearance in program history.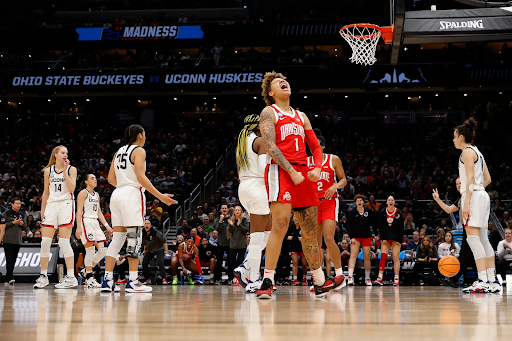 FUN FACTS:
This is the first NCAA men's tournament since 1992 that Duke, Kansas, North Carolina, and Kentucky have not made the Sweet Sixteen.
Kansas (men's team) is one of the six consecutive defending NCAA Tournament Champions to lose in the round of 32 the next year. 
UPCOMING SCHEDULES: