My Current Top 5 Favorite Artists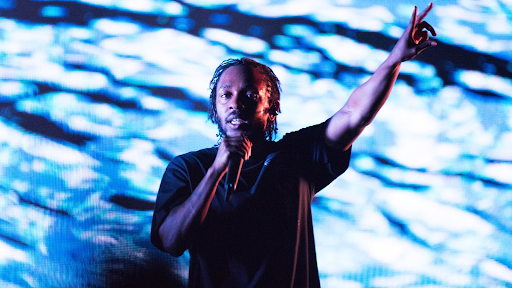 I have listened to lots of music and it is a big part of my life, but I definitely would be lying if I said that I love all music equally. My taste has changed a lot in the past few years. I fell in love with different artists and drifted away from some others, but currently, these are my favorites right now.
#5 – Kanye West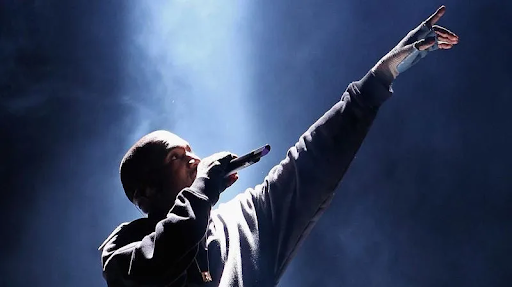 Kanye has been a part of a lot of controversy recently and has done a lot of questionable things these past couple years, but I am strictly supporting only his music. His top tier production mixed with his crafty lyricism is just amazing. He has a nice balance of deep, emotional songs and uplifting songs in his discography.
In my opinion, he has not dropped a bad album, all of his albums are at least decent. My favorite out of all of them is probably Yeezus. It is a very experimental album and it is just fun to listen to. Although it is one of his shortest albums, it is packed full of very different, but very good music.
Favorite songs: "We Major" (Late Registration), "Hold My Liquor" (Yeezus), "Come to Life" (Donda), "Saint Pablo" (The Life of Pablo)
#4 – J. Cole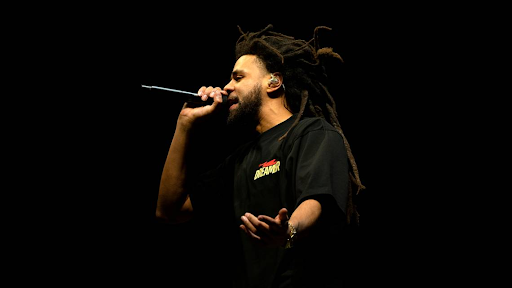 Cole is a master lyricist, plain and simple. The way that he can write a song and make it sound so good and make it meaningful is crazy. Lyricismare one of the most important parts of an artist for me, so it makes sense for Cole to be up here. He is also an amazing feature artist, taking over the show on whatever song he is on.
His albums are very consistent and it is a split decision on which one is my favorite. 4 Your Eyez Only is a nice slow storytelling album and is a very good listen. On the other hand, Born Sinner is somewhat the opposite with most songs being energetic and upbeat. 
Favorite songs: "03' Adolescence" (2014 Forest Hill Drive), "Power Trip" (Born Sinner), "4 Your Eyez Only" (4 Your Eyez Only), "Love Yourz" (2014 Forest Hill Drive)
#3 – Radiohead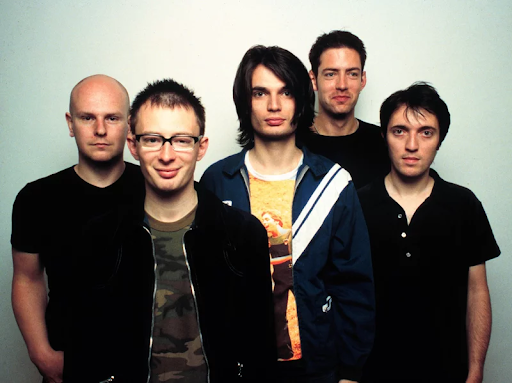 This pick is very different from my last two picks, Radiohead comes in at third on my list. I started listening to this band only a couple months ago, and since then I have been hooked. I was never really into bands until I listened to them. They are so creative with the delivery of their songs, I love it.
I have not listened to all of their albums yet, but out of the ones I listened to, The Bends is on top. I don't really know how to explain how good their music is. It is just so soothing to listen to most of these songs on not just this album, but all of them. Their smooth and somber music just clears my mind.
Favorite songs: "Paranoid Android" (OK Computer), "Just" (The Bends), "Decks Dark" (Moon Shaped Pool), "Weird Fishes/Arpeggi" (In Rainbows)
#2 – Cage The Elephant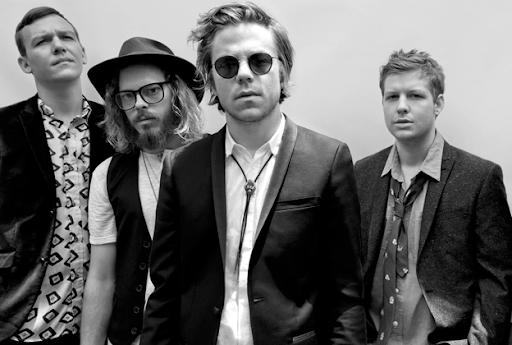 I feel like a lesser known band, Cage The Elephant, falls as my second favorite artist right now. They have made some well known songs like "Cigarette Daydreams" and "Ain't No Rest for the Wicked," but they do not scratch the surface on how good this band actually is. In my opinion, they do not have a bad song.
All of their albums are solid, but for me the best is Social Cues, their most recent release. Almost all of the songs on this album get me so hyped up with the loud and danceable music. It has sort of electric pop vibes to it, but it also keeps the theme of rock.
Favorite songs: "House of Glass" (Social Cues), "Sweetie Little Jean" (Tell Me I'm Pretty), "Broken Boy" (Social Cues), "Telescope" (Melophobia)
Honorable Mentions
He used to be my favorite artist of all time a couple years ago, but since then I have drifted away from him heavily. The best album from him is probably The Eminem Show and my favorite song is "Deja Vú" off the album Relapse.
Gambino was very close to making this list, but I put him here because his discography does not pop as much as the ones on the list. He still has amazing albums, Because The Internet being one of my favorites of all time. "Me and Your Mama" off of "Awaken My Love!" is quite easily my favorite song by him.
This band is very much like Cage The Elephant, so it is no wonder why I like them. I have not listened to their whole discography yet, but out of the albums I have listened to, The New Abnormal is my favorite. My favorite song would probably be "Welcome to Japan" off of their Comedown Machine.
#1 – Kendrick Lamar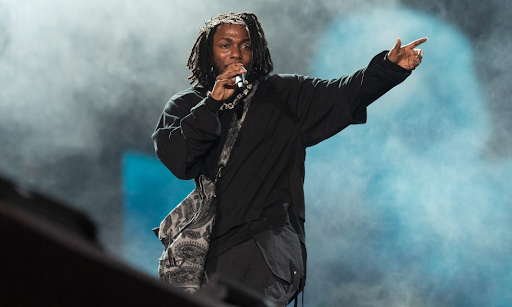 Who I consider the greatest rapper ever, Kendrick Lamar is my all time favorite artist. His use of lyrics and storytelling ability is unmatched by most. He can make a very meaningful song an absolute pleasure to listen to. He has the perfect mesh of hit-making and lyrical ability.
Lamar has made some of the best albums of all time, but my favorite out of all of them is good kid, m.A.A.d city. This album is like watching a movie and it is the best storytelling album of all time. His lyrics perfectly put an image in your head about what he is describing. This album was early in his career and only the start of what he could do.
Favorite songs: "Wesley's Theory" (To Pimp a Butterfly), "Sing About Me, I'm Dying of Thirst" (good kid, m.A.A.d city), "PRIDE." (DAMN.), "Count Me Out" (Mr. Morale & The Big Steppers)
Conclusion
There does not have to be any agreement, this is just my opinion. Everyone has their own opinion on music and although you might not agree with it, it does not mean that it is wrong. There is always going to be someone who thinks differently. As long as you enjoy the music, it does not matter what others think.