Scholarship Opportunities for High School Students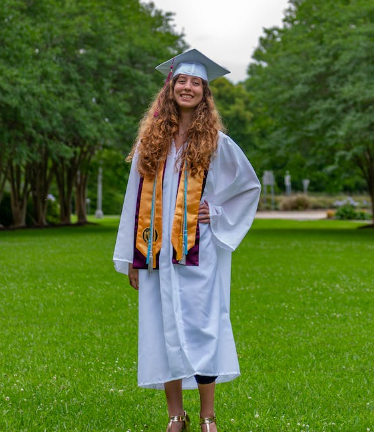 How often do you apply for scholarships? How do you apply for them? Many scholarships are offered through websites and schools, but few people actually apply for the scholarships they are eligible for.
In a survey conducted of twelve students from Pentucket High School, 75% of the students have never applied for scholarships, while the remaining 25% have only applied once.
Many students find multiple reasons to not apply for scholarships. These reasons include not knowing how to use them, believing they should wait until their senior year to apply, or that they have already applied to enough scholarships.
Many websites such as scholarship.com, fastweb.com, and niche.com provide various types of scholarships, which vary from merit, creativity, athletic, and financial abilities.
Scholarship.com provides many creative scholarships for high school students, such as the "Stuck at Prom" challenge, where students create a prom dress out of duct tape and submit a photo of them wearing their dress for their application. Two winners are then selected to receive ten thousand dollars each. The deadline for this application is June 8, 2023, so grab your duct tape and make a dress!
Fastweb.com offers scholarships for people who live in the United States such as the Americans United States Contest. This contest is open to students in high schools and undergraduate college programs who are residents of the United States. The winners each receive 1,500 dollars as their prize.
Niche.com provides many scholarships that do not require an essay. Multiple of these scholarships only require you to fill out a name and email address, and a random winner is selected. These scholarships vary from rewards of one thousand to fifty thousand dollars.
Pentucket Scholarship Foundation
The Pentucket Scholarship Foundation provides many scholarships to their graduating seniors. The only requirement to apply is to live in Groveland, Merrimac, or West Newbury. Many of these scholarships are for specific interests, such as nursing and community service, so listing interests help to apply for scholarships.
These scholarships are funded by public donations as opposed to taxpayer money. These public donations often come from the friends and family members of someone who recently passed, and use the scholarship program as a way to honor them. There are more requests for these scholarships every year. 
Graduating seniors learn of these scholarships in January, and have three months to apply for the scholarships of their choice. They have to fill out a paper application and submit them to the coordinator of the scholarship process. These scholarship applications do have strict deadlines. 
After applying for these scholarships, each candidate must participate in an informal interview that runs for up to fifteen minutes, and the winners can receive up to three thousand dollars. 
Typically, there are fifty applicants for these scholarships, but this year has had an increased amount of applicants, with a total of sixty-three graduating seniors.
Final Statement
Scholarships are offered through numerous sources, such as websites and schools, but people are not commonly aware of the scholarships that they are eligible for. Students who intend to apply for education that will set them into debt, such as 4-year college programs, should apply for all the scholarships that they can to minimize the impact of the financial strain they will face in the future.