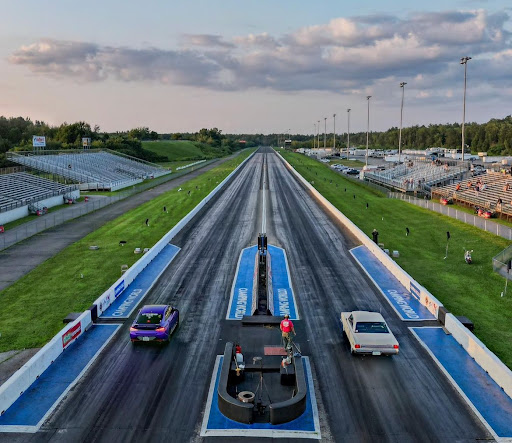 Do you have a special interest in cars? Do you want to test the speed of your own vehicle on a quarter-mile strip? Would you enjoy seeing professional racers launch off the starting line? This spring, head up to the New England Dragway in Epping, New Hampshire! 
Celebrating over fifty years of racing, the New England Dragway (NED) first opened in 1966. It has an ideal location on Route 27, easily accessible from Route 95. Events held at NED include Street Nights, SuperCar races, the Import Faceoff, and many others. They are open four days a week, from early April to the end of October.  
History
In 1955, the New England Hot Rod Council (NEHRC) undertook racing at Sanford Airport, where a legendary community began forming into what it is today. After finding a permanent home for the NEHRC in Epping, crews and stockholders collaborated to create a tremendous drag strip, tower, and bleachers for spectators. Today, NED is still the only quarter-mile dragstrip in New England, and still owned by many original racers. 
Events
NED holds events throughout the racing season, from 'grudge races' to world-class events, such as NHRA New England Nationals. 
Street Night
Street nights, held on Wednesday and Friday nights, are for qualified, yet unprofessional racers and their spectators. Geared towards beginners, cars, trucks, motorcycles, and snowmobiles are permitted to race the quarter mile to set their record times. Requirements include having a valid driver's license, a street-legal vehicle that passes a safety inspection, and adhering to the basic rules found on the NED Website, which is helpful to newcomers.  
NHRA New England Nationals
NHRA Nationals are considered the most prestigious racing events worldwide. Finals are held annually at Lucas Oil Indianapolis Raceway Park in Indiana, but New England qualifiers race at NED. Last season, NHRA racer Justin Ashley, 28, won in the Top Fuel category against Tony Schumacher–finishing the quarter mile in less than four seconds. NHRA New England Nationals are held in early June, but there are many more big-time events all season long.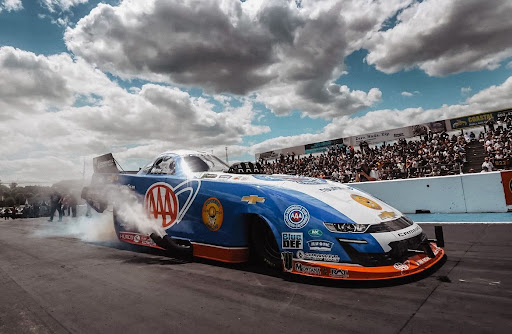 Import Faceoff
Held in early October, the Import Face-Off offers a good time for all ages. It consists of the quarter-mile races, a car, truck, and bike show, a burnout contest, a DJ, vendors, a two-step competition, and low car limbo.
Pure Speed Events
Imagine being strapped into an eight-hundred horsepower dragster, launching off the starting line, and reaching over 140 mph- without even having to drive! Pure Speed events allow anyone over 18 with a valid driver's license to experience the thrill of high car speeds. Aside from the ride-along, experience deals also include the Dragster Drive Experience and Extreme Drive Experience, where participants can get behind the wheel and reach up to 130 and 150 mph. Lastly, Super Comp Dragster Licensing is available, where participants can receive their NHRA license! 
Swap Meets
Monthly swap meets are held at NED each season. On the last Sunday of each month, vendors pay $30-$50 (no pre-registration required) based on trailer size, and buyers enter for free. Gates open at 5am; everything from vintage auto parts, and rare tools, to everyday shop items, can be found.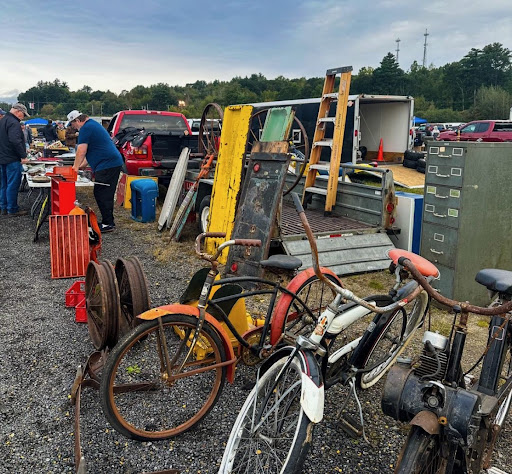 Personal Experience
Thanks to NED, drag racing has become one of my top hobbies. The first time my dad took me to Street Night was the summer after I had gotten my license, and I raced as a passenger in his Mercedes-Benz. By the next time we went, I met him in Epping with my own Jetta TSI and raced against him. He taught me how to power-brake, where racers use their left foot to brake, and their right to rev their engine and launch off the starting line as soon as the green light comes on. With my car having no modifications at the time, I lost, but I have had a few wins since getting a tuneup and shortening my reaction time. 
I highly recommend drag racing to anyone who enjoys the thrill of testing the high speeds of their car, the adrenaline rush while waiting for the green light, or even just spectating the racers' smokey burnouts and seeing who wins.