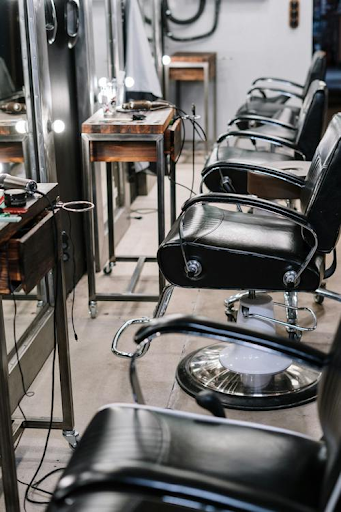 Are you looking to dye your hair? Do you not know what color to choose? There are many factors to consider when doing so, and they're all equally important. 
Your complexion is one of the most important parts of choosing a new hair color. It also is up to color placement and if you want to make certain undertones of your skin pop out more. There are three main categories cool, warm, and neutral. 
Undertones are the colors underneath the surface of the skin that affects the overall appearance of your hue. There are also many ways to tell what your undertones are. 
Cool undertone- hints of blue and red. 
Neutral undertones- hues of the same color as your actual skin.
Warm undertones- warm undertones such as peach or yellow.
You can also tell by your veins; that if they are on the greener side, you have warm undertones; if they are blue or purpled, you have cool undertones. If you can not see your veins, or they are the color of your skin you have natural undertones. 
Cool undertones should avoid black, orange, and any earth tones, so they do not look too pale or washed out. Warm undertones should avoid platinum and blue blacks. Neutral undertones look good with most colors but should stay away from very vibrant colors. 
Warm undertones look good with warm hair colors such as gold, copper, chestnut, mocha, dark auburn, honey, and mahogany. Cool undertones look good with cool hair colors like warm reds, brunettes, and icy blondes. Neutral undertones can pull off any hair color but strawberry blonde, amber, copper, and rust shades look very good. 
Hair Health 
A significant factor to consider is the health of your hair. If your hair has a lot of past damage, meaning has been dyed previously and or been affected by lots of heat damage, it may not be a good idea to go platinum blonde because the bleach contains lots of chemicals that can damage the hair even more. If you are planning on going very light from a dark color or if you have colored your hair in the past, you should do a test stand to make sure you do not end up losing hair.
It is crucial to take care of your hair and use safe hair dye so it does not get damaged and fall out. For example, instead of using Splat hair dye, try going to a beauty supply store like Sally's and get a professional hair color. Box dye from the drugstore is made for all different hair types and contains harsher chemicals than going to a salon or going to a beauty supply store. 
When dying hair at home make sure to follow all the instructions on the box to get the best results. It also helps to section the hair into six pieces, mimicking professionals at the salon. 
Tip: Protect your hair and skin by applying Vaseline along your hairline and ears to prevent staining. 
Consider Your Lifestyle  
Maintaining hair color is very difficult for several reasons. For instance, when using lots of heat products and swimming in the summer in pools with chlorine. If you had dark hair originally and it drastically contracts from the new lighter color, you will have to go to the salon every two to three weeks for touch-ups. 
If going to the salon frequently isn't your cup of tea, try going for an ombre balayage. You can utilize your natural roots to bring out the highlights near the mid to ends of the hair. A balayage is more coast-friendly and only requires touch-ups every eight to ten weeks. 
Personal Style 
Your personal style is an extension of who you are, and choosing a hair color that aligns with your overall aesthetic can help you feel more confident and authentic. Your hair color can enhance your fashion choices, so consider how different hair colors might pair with your favorite outfits and accessories to create a cohesive and stylish look. 
If you have a bold and adventurous style, you should experiment with vibrant or unconventional hair colors. On the other hand, if you prefer a more classic and timeless look, you should opt for natural or subtle shades. 
Overall, dyeing your hair can be scary and overwhelming while deciding on the color. So here are 10 things you MUST know before dyeing your hair:
You should know what you want.

You have to be a little flexible.

Know your hair history.

Some looks require a lot of maintenance.

Coloring can change the texture of your hair.

You will need to load up on new products/a lot of money.

Think about starting small.

Wear a wig first to see if you like the new hair.

Don't overdo it with too many products.

Colored hair needs to be properly cared for to maintain it 
Now, if you can understand and accept all of these 10 steps then go for it. It is an experience worth having. You could love it or hate it but either way, you will learn a great deal about yourself in the process. Good Luck!