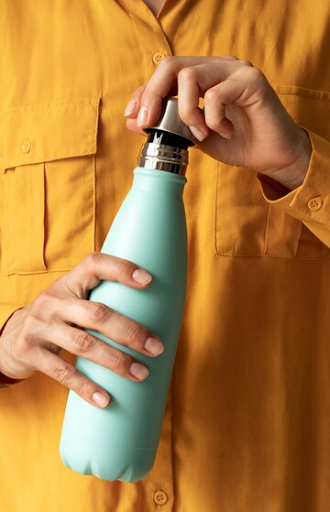 Hydro and Yet were the best of friends. They did everything together, from picking out their colors to deciding what temperature of the water they liked. Their families were best friends and they had so much in common. They came in all colors and shapes.
Now that I have your attention, this year was a year of cups. We had the hydro flask trend last year, but now it's all about the Stanleys. Think about how many people you see daily with this cup. All of the different colors, sizes, and aesthetics of it make them very appealing. 
Stanley cups have been around for a while but this past year they put themselves on top of the water bottle market. In the past two years, their sales have gone up 275%. Compared to other popular water bottles such as Yetis, which decreased by 4%, Stanley
I decided to get Pentucket's opinion on how many Stanleys they see per day.  Most of the thirteen surveyed said that almost everyone has one except a few people. I also asked if it was on their Christmas list; almost everyone said yes. Stanley's are very popular here at Pentucket.
These cups have taken over leaving Yet and Hydro in the dust. However, their friendship still remains strong. They've become good friends with Stan and have earned a lot from him.