Pentucket Slides past Greater Lawrence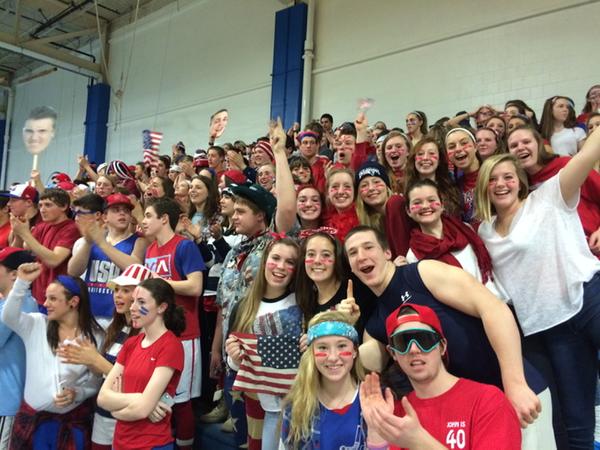 Hang on for a minute...we're trying to find some more stories you might like.
After four quarters of tightly contested high school basketball, the Pentucket boys' team was able to beat the Greater Lawrence Reggies 47-41. Sachem fans packed the Methuen high gym to root for the Sachems and dressed up in red, white, and blue. To start the first quarter, Pentucket sophomore Patrick Friermuth sank two free throws to give Pentucket the lead at the start of the game. Patrick Friermuth continued to dominate in the first half scoring 18 points in the first 16 minutes. After a highly contested first half, the Sachems lead the Reggies 30-21. However, in the second half, Greater Lawrence began to lock down the Sachems defensively. At the end of the third quarter the Reggies had a small comeback ending the quarter with the score 39-36. The fourth and final quarter featured a tightly contested battle, locking each other down. Pentucket was able to score a pair of offensive rebounds which gave Pentucket a 4 point advantage 45-41 with 1:14 remaining. The Reggies held on for dear life, but weren't able to bypass the Sachems as they scored two more points ending the game 47-41 Pentucket in the MIAA D3 North Semifinals. Pentucket sophomore Patrick Friermuth finished the game with 20 points, senior Will Sullivan with ten, and senior Patrick Beaton with ten points. The Sachems will go on to play Arlington Catholic at the Tsongas arena on Saturday, March 7th at 12pm for the MIAA D3 North Finals. Following that game, the Pentucket Girls team will play in their MIAA D2 North Finals at 2pm at the Tsongas as well.