A Man with Van Plans
Honda Civics, a Toyota Corollas, and Subaru Outbacks populate the parking, lot but one vehicle triumphs above all others. Scott Eichel pilots a 1989 Ford Econaline 250 Feista, a true oddity in the modern realm of first vehicles.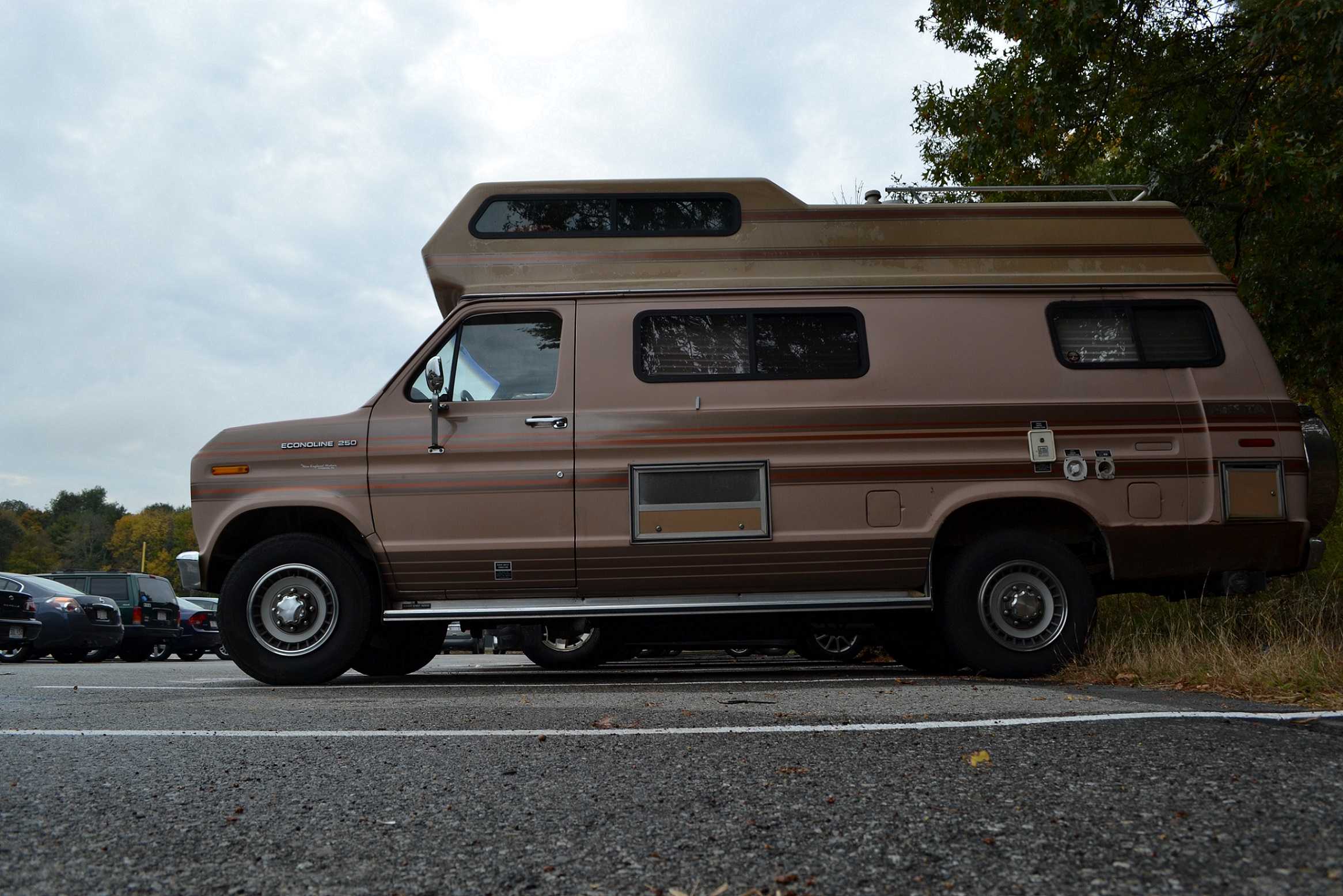 Like his van, Scott Eichel is one of the most interesting people to meet. At a glance, his dreadlocks dangle from a welcoming face with the most relaxed vibe. Scott enjoys achieving things as well. He has a true niche for having an idea and setting out to accomplish it. Naturally he desired a car, "that could do more", "one with less limits".
The vehicle is hard to miss with a beige exterior outfitted with brown and orange stripes.  The standard features include a stove top complete with cookware, overhead sleeping space and comfortable seating. To add to the charisma of the van, Scott hooked up speakers. All of the features come together to create quite the experience.
David Greene actively plays soccer with Scott. During a ride to a game, he was engulfed in the experience. As they glided along the highway with the Red Hot Chile Peppers in the background, Scott shifted and David went "woah."
Over the summer, Scott put the utilities to good use by embarking on a voyage alongside his father to Chicago to catch the Grateful Dead on their final tour.
His summer was not over yet. Scott drove up to scenic Rye, New Hampshire to dive head first into the sport of surfing. After Scott's first try, he knew it would become one of his many pastimes. Shortly after picking up surfing, he purchased a board and wetsuit for himself.
Scott had future trips planned, and he responded, "I really want to ski the west like Utah and Colorado."It only makes sense being an avid skier alongside having a van ready for such trips; it is only a matter of time.
Scott's adventures would have never happened if it was not for his trusty automobile. He showed that great things are more likely to occur when given greater opportunity.
All photos taken by Olivia Hamilton.
View Comments (14)