Creative Costumes of Pentucket High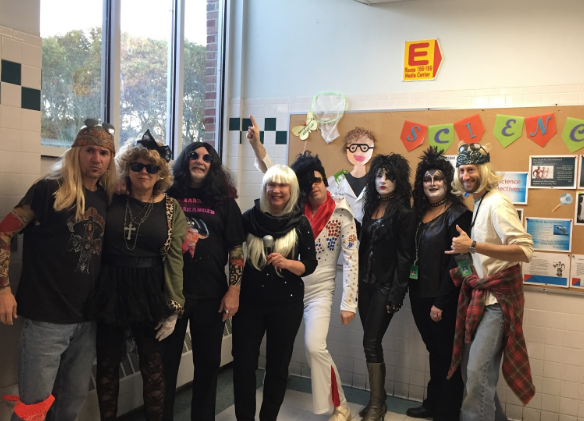 Do you find Halloween to be a boring and pointless holiday? Well, you won't if you spend it here at Pentucket Regional High School! Here at Pentucket, we take this holiday very seriously. Most students look forward to this day as soon as the school year starts. Students and teachers love to dress up with their friends and or fellow staff.
October 31 at Pentucket consists costumes contests, eating contests, as well as dance offs. These activities take place at all three of the lunches held throughout the day, and are directed by student council.
Here are some of the great costumes worn by students and staff to school for Halloween.