Marvel Cinematic Universe Celebrates 10 Year Anniversary
Hang on for a minute...we're trying to find some more stories you might like.
According to Entertainment Weekly, on October 7, 2017, almost every actor from every Marvel Cinematic Universe movie got together for a large celebration and a "class photo." Notable cast members in the photo include Chris Evans, Scarlett Johansson, and Chris Pratt. The Marvel Cinematic Universe (MCU) is the world that almost every Marvel live-action TV series or movie has taken place in for the last ten years. Even actors who haven't even made their debut in an MCU movie were in the photo. Some of those cast members include Danai Gurira (from Black Panther) and Brie Larson (from Captain Marvel). Missing from this photo are all of the actors who are only in the MCU television shows, such as, Krysten Ritter (from "Jessica Jones") and Charlie Cox (from "Daredevil"). According to newsarama.com, the television shows in this universe do not make as many references to the movies as they used to. That is most likely why there weren't any television show cast members in this "class photo."
The MCU launched with Iron Man in 2008 and two movies coming up are "Black Panther" and "Avengers: Infinity War." Infinity War will feature almost every actor from the photo and it will serve as a finale for many cast members as most of them, such as Robert Downey Jr. (Iron Man), have been a part of this franchise almost from the very beginning. Marvel even posted a "Class Photo Video" on their YouTube channel. In the video, Tom Holland (from "Spider-Man Homecoming"), said "There was like a sea of people who have grown up watching in one place hanging out." Tom Holland's words show how much this cast has bonded with one another. In another part of the video, Chris Hemsworth (Thor) said, "I think everyone was aware this was coming to a close and we'd all been on this remarkable journey together…"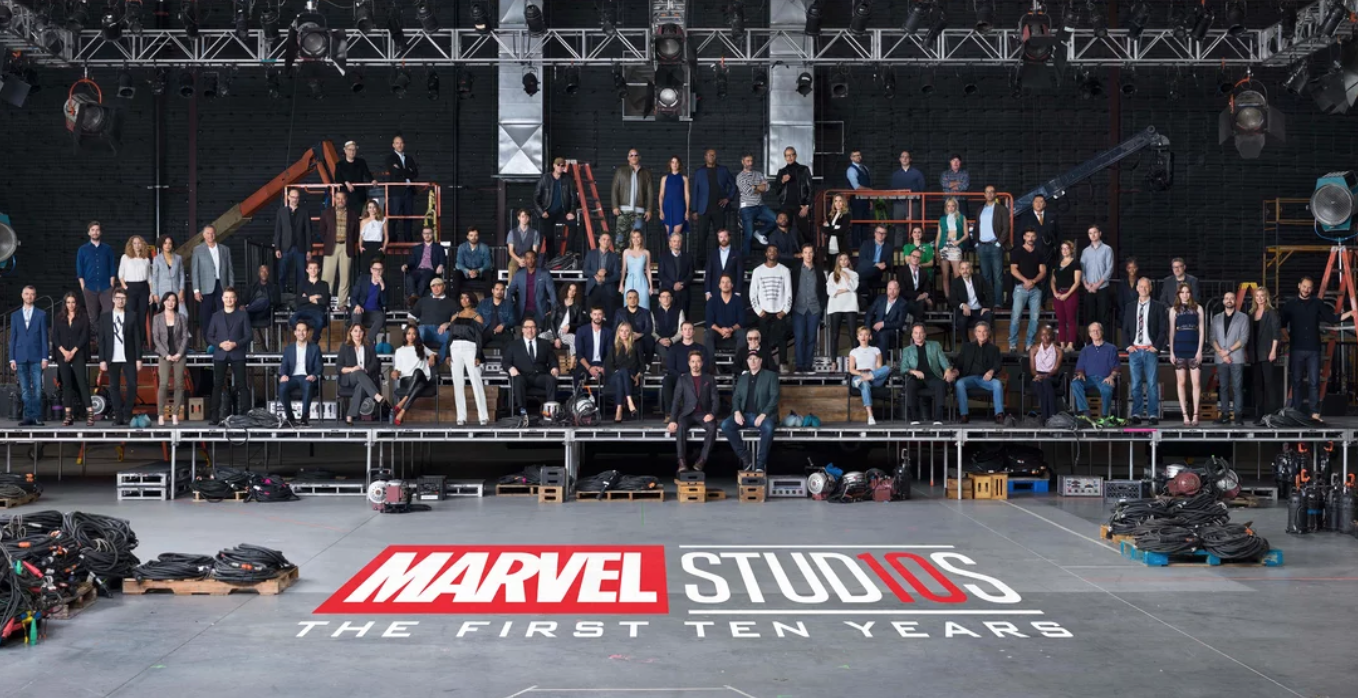 Photo source: ew.com
To find out more information on this anniversary, visit the articles below.
http://ew.com/movies/2018/02/08/marvel-10th-anniversary-mcu-class-photo/
https://www.newsarama.com/38621-marvel-studios-and-marvel-tv-are-disconnected.html