Empowering Women at an Administrative Level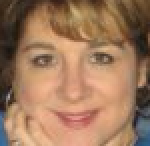 Note: This article is part of a series looking at feminism from various perspectives locally and internationally.
Christine Kelley, the assistant superintendent of Pentucket Regional School District, began her career at Pentucket at the start of 2017-2018 school year but has worked in multiple schools. Having worked in more diverse school districts than Pentucket, Ms. Kelley adds a new perspective to the discussion of celebrating diversity and creating opportunities.
At the beginning of her career, Ms. Kelley worked as a middle school teacher in Wilmington. From Wilmington she began working in Winchester as an early childhood educator, and stayed there for 15 years. She then served as a principal at Woburn, Winchester, and Brookline before coming to Pentucket.
In addition to her careers as a teacher and administrator, Ms. Kelley also participated in a  "Race, Equity, and Leadership in Schools" program last year at Harvard. During the course, she looked at "Equity and Bias (both explicit and implicit) and how that can affect achievement." Kelley "found it useful, especially around the use of language which at times can be inadvertently discriminatory" and explained how she is "working towards using more diversity in her language."
She also says that in districts more diverse than Pentucket, students and faculty did not necessarily have to celebrate Black History Month because they were living Black History Month. In districts like Pentucket, however, Ms. Kelley believes it is important to "continue the conversation [of feminism and diversity]."
She cites incidents where she has been subject to unequal treatment, recalling how when she was a principal, people typically assumed her tall male vice principal was the principal instead of her. Even with her career at Pentucket, Ms. Kelley mentions how when she was hired, the Newburyport Daily News published an article entitled "Superintendent picks two women for key Pentucket positions."  
Ms. Kelley believes there is "a long way to go" in terms of gender equality, but highlights the importance of "enlightening people" and "changing the conversation." Ms. Kelley also says she would be in favor of the possibility of a gender and cultural studies class, and notes that student and faculty should "look at what we have in place in Pentucket and then look at what we could have in place."
Link to the article from Newburyport Daily News:
http://www.newburyportnews.com/news/local_news/superintendent-picks-two-women-for-key-pentucket-positions/article_92c60761-7308-541e-ac8d-cca1f0c1e32b.html