Poetry Out Loud's Impact on Students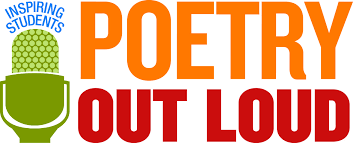 With Poetry Out Loud approaching soon, students are encouraged to participate in the nationwide program. The English department strongly advocates the program and reaches out to teachers and students about the opportunity. However, many of us in the student body don't realize the benefits we may potentially receive from Poetry Out Loud.
Annually, Pentucket High School takes part in Poetry Out Loud. This program has students select poems to recite in front of their peers while being judged upon by bystanders. Winning students slowly move up divisions all the way from the classwide to school wide competition.
Once top students are selected from the school, they are placed in state and regional competitions. From there, chosen competitors will be given a chance to win up to $20,000 at a nationwide contest.
According to Poetry Out Loud's database, since 2005, over three million students and 50,000 schools have been involved in the program. The awards given out by the organization annually total up to over $50,000. Such funds go towards students themselves as well as the school they represent.
Besides having the chance to win a scholarship, many don't realize the benefits one can receive through this program. These are just a few:
Practices one's memorization skills

Develops one's self-confidence as well as getting out of their comfort zone

Unites students by the thrill of the competition

Exposes students to different forms of literature
These areas can greatly benefit students in an educational environment. Being a finalist from Pentucket High School in 2017 myself, I would say without this program I would have never developed the public speaking skills I use on a daily basis in my classes. Poetry Out Loud pushed me to express myself and represent my opinion.
After speaking to several other students who participated in the program, I heard similar opinions.
Ella Moordain, a Pentucket sophomore who participated in the program last year, claims, "Being able to perform a poem I really liked was very satisfying." Ella read The Obligation to be Happy, an in-depth analysis of the author's own experience of dealing with depression and feeling the obligation to appear joyous. Ella believes the poem is "very powerful" and was honored to recite it. She continues to explore her new interest in poetry.
Another individual I spoke to in the sophomore class, Abby Cain, not only expressed the fascination in the poem she had presented but the public speaking skills she developed. Through this experience, she became  "more confident in [her] public speaking skills… which was never [her] strong suit."
Both students are looking forward to participating in the program this month and greatly appreciate the opportunity to recite their chosen pieces.  
The benefits one can gain from Poetry Out Loud not only make an impact on one's academic success, but change their life as a whole.