Recruitment for College Sports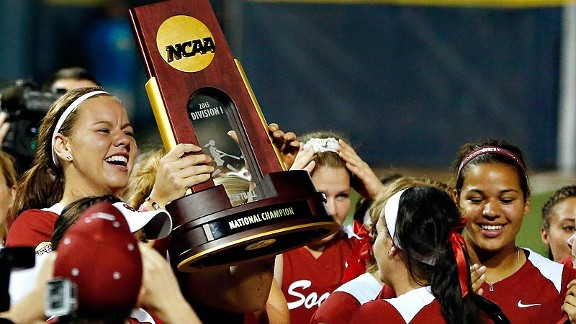 The rush of adrenaline brought on by participating in a sport is something that makes students continue playing past high school. Some athletes end their athletic careers once high school is over, but many decide to take their game to the next level: college.
A lot of students have no idea how to be recruited or get a college to consider them for an athletic scholarship. Everyone has the same goal, which is to be admitted to a college for their athletic abilities, but how does one eventually reach that goal? There are many ways, but individual athletes have to find the way that works for them.
Speaking from personal experience as a soccer player, if an athlete plays on a club team, the task usually begins there. Club teams get more exposure because they travel to tournaments designed specifically for college coaches to attend. I traveled to college showcases in North Carolina, Florida, and New Jersey, as well as many local tournaments. For each tournament I found colleges I was interested in and then emailed their coach my game schedule if they were coming to the tournament. By doing this, the coach would be able to see me play. It allows athletes to get exposure and prove during a game that they are fit for any given college.
If you are an athlete and you only play high school sports, don't worry. Different sports have different recruitment processes. I interviewed Kaley Enright, a senior at Pentucket, who is verbally committed to Stonehill College for track. Her process began when she filled out an online questionnaire for Stonehill and this led to the coach having interest and emailing her. She began further communicating with the coach and eventually set up a meeting to talk about her times in running and track. She then proceeded to go on a college tour where she also met the coach in person. Her top two schools were UMass Lowell and Stonehill and she went on an overnight at Stonehill to help in her decision. Enright, "felt that the campus, environment, classes, and people were a better fit" for her. She discussed this with the coach and is happy with her final decision.
I then interviewed Maura Gawrys, also a senior at Pentucket, on how her recruitment process progressed and how she ended up verbally committing to Assumption College for swimming. She first filled out a questionnaire on the Assumption website and, just like with Enright, the coach reached out saying he was interested in her and her times. She then went on an overnight visit and after she was given information about scholarships and commitment. Gawrys said one of the things she loved most about the school was the "great atmosphere and [that] the girls and coach were so welcoming." She also said the school was a fit because it had her area of study. Gawrys went on to say how "the process was super demanding and scary because there were so many tours, emails, and decisions that had to be [made] to represent the next four years of your life, however the relief of having a set plan is securing." After finishing her process, Gawrys says she is happy and knows she made the right decision by choosing Assumption.
One thing Enright, Gawrys, and myself have experienced is how important communication is. The coach is not going to know about you unless you reach out. Showing interest in their program and team could really prove to a coach that you not only like their athletics, but also their school. Coaches may even reach out to you if they have seen you perform well, but no progress can be made without this communication. Email is the typical means of communication with coaches, however, phone calls and meeting them in person may be even more beneficial. Click here for a link with some rules when reaching out and communicating with college coaches.
On top of finding a team that you can play on, you ultimately have to find a college that is suitable for you. Location, size, and residency, all matter when deciding where to go, among many other factors. Athletes often disregard these aspects of a school when searching for the right choice because they are so focused on sports. Females are more likely to be recruited at a younger age, some as early as eighth grade or freshman year, because their bodies do not continue to grow long into high school. However, a girl in eighth grade really doesn't know what she wants in a college, let alone what she wants to major in. This causes high transfer rates in females freshman year of college and, before they even apply, many girls decommit once they really start the process of looking at schools. No matter how important your sport may be, academics will always come first and should be the most important factor when deciding where you are going to spend four years of your life.  
Students commit to colleges at all different times, so don't think just because everyone else is committing that you have to or are behind in your process. Some athletes even take a different route in finding their chosen school and go to try outs at the start of pre-season. Figuring out what you want and then how to get it could be a process that takes years or months, it all depends on the athlete. In the end, you are going to go to find a school that fits all of your requirements, but colleges are not perfect and there may not be one that has everything you desire. As long as you find a place that is best fit for you and your sport, college could be the greatest years of your education.