Men in Dresses Shouldn't be a Headline
Singer and songwriter Harry Styles recently made the news for his controversial Vogue Magazine spread. In Vogue's 128 year history, Harry is the first male artist to ever grace the cover independently, and the photos are very eye-catching. The photographer, 25 year old Tyler Mitchell, chose to shoot the cover in the United Kingdom, Styles' home country. Camilla Nickerson, the designer of the shoot, styled the singer in various outfits made from designers like Gucci and Comme des Garcons. Among these outfits included three different dresses, which Harry describes as nothing out of the ordinary for his own style.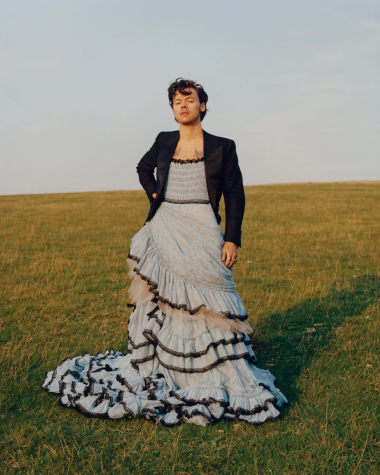 "You can never be overdressed. There's no such thing," said Styles to Vogue writer Hamish Bowles. "I'll put on something that feels really flamboyant, and I don't feel crazy wearing it. I think if you get something that you feel amazing in, it's like a superhero outfit."
The decision to incorporate traditionally feminine clothing into the photoshoot was considered very brave by a large portion of the general public, as the response on social media was overwhelming. The cover received over six million likes on Styles' Instagram account, with followers like Lousita Cash commenting, "So handsome it hurts." The praise for Styles' cover also spread to Twitter, with actor Harry Schum Jr. writing, "Being comfortable in your own skin is manly, however that is expressed. Props to Harry Styles for doing him."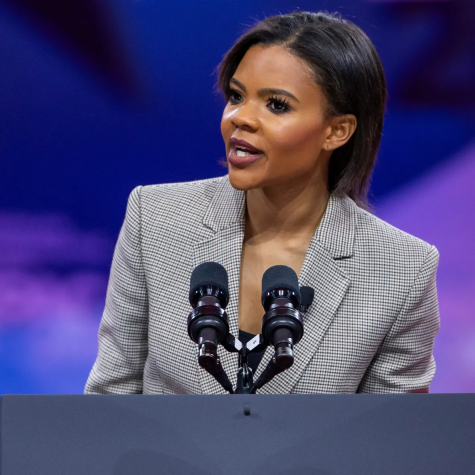 But for every daring move made by a prominent figure in society, there will always be people like Candace Owens. 
"The steady feminization of our men at the same time that Marxism is being taught to our children is not a coincidence. It is an outright attack. Bring back manly men," wrote Owens on Twitter. Owens is a right-wing author and commentator, citing Styles' choice to wear these dresses as an attack on western gender roles. "Stable men do not wear ball gowns," she added. "The end."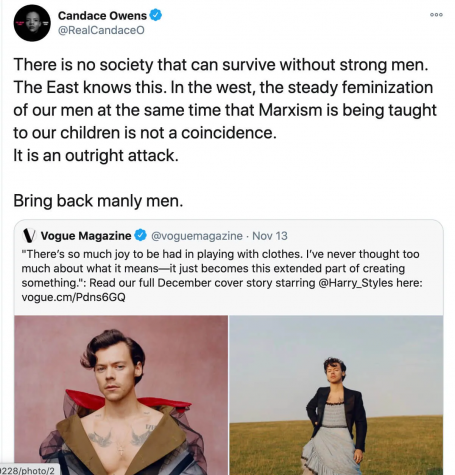 After reading Owens' comments along with many others, I began to wonder why so many people had such a volatile reaction to something so simple as a man in a dress. It baffled me that Harry sporting an article of clothing would lead people to believe that masculinity in society was becoming extinct. These findings really intrigued me, so I wanted to look deeper into the root of where these reactions were all coming from.
In order to fully understand the depth of gender norms regarding clothing in our society, we have to look back at history. 
The wearing of skirts and dresses by American men dates all the way back to the Native Americans. Most tribes defined gender as a spirited force, not believing in any sort of dress being associated to either sex. When colonialism reached America, the Natives' loose idea of gender and dressing was looked down upon by the white colonizers. These colonizers strongly opposed these ideas, associating gender-neutral dressing with prostituiton and immorality. These connotations remained prevalent into the 17th and 18th century, with early forms of American government banning the practice of "cross-dressing" in several states. Most of these laws were overturned by the mid-1900s, but the legacy of discrimination based on clothing was still painfully present in American society.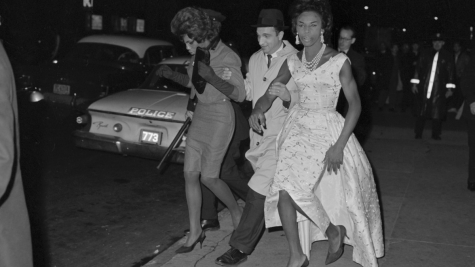 At the beginning of the mid-twentieth century, police began to arrest who they referred to as crossdressers that did not follow the "three-article" rule. This stated that, in order to not be arrested for crossdressing, one must be wearing three pieces of masculine or feminine attire depending on their sex. Police would mostly target Black LGBTQ+ people with this rule, arresting the most individuals in cities like Manhattan, Atlanta, and Harlem.
The response to this rule and other forms of anti-LGBTQ oppression triggered the Gay Liberation Act, with monumental protest events like the Stonewall Riots taking place across the country. 
The stigma surrounding what is still considered "cross-dressing" stems from a painful place in history that has had a lasting negative impact on how we perceive clothing in our society. However, we have people attempting to change this narrative every day.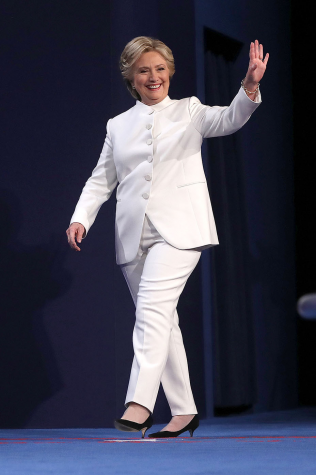 With the movement of feminism, women have broken societal norms regarding clothing in politics. The "Pantsuit Nation," founded in part by First Lady and Presidential candidate Hillary Clinton, is all about women taking the power back from the patriarchy by dressing in traditionally masculine clothing. Politicians and celebrities like Catherine Hepburn, Alexandria Ocasio-Cortez, and Kamala Harris have all famously rocked pantsuits.
Another prominent figure breaking societal clothing norms is Pose actor Billy Porter. Porter is not afraid to step out of the box of how society expects a 51 year old Black man to carry himself. He has famously chosen to wear dresses at multiple red carpet events, his most iconic outfit being at the Oscars in 2019.
Porter explained his opinion on the politicization of clothing on the Stephen Colbert Show, saying, "Women wearing pants is powerful, it's strong. Everybody accepts it, and it's associated with the patriarchy. It's associated with being male. The minute a man puts on a dress, it's disgusting. So what are you saying? Men are strong and women are disgusting? I'm not doing that anymore. I'm a man in a dress, and if I feel like wearing a dress I'm gonna wear one." He then joked, "People forget that Jesus wore a dress too. They call them robes, but he wore a dress; [robes] were dresses."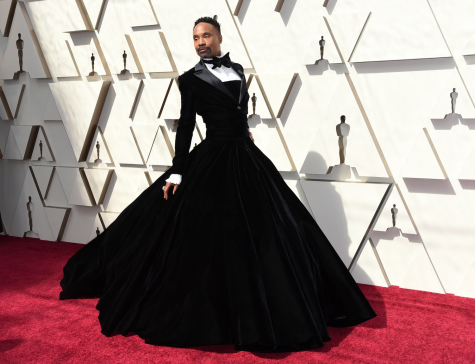 I think that RuPaul, host of RuPaul's Drag Race, explains it best when he said, "We are all born naked, and the rest is drag." We all wear clothing that we think suits us, whether it be a t-shirt and jeans or a glamorous ball gown. What we choose to put on our bodies should not be so stigmatized by the world around us. The topic of men in dresses, women in pantsuits, or any type of clothing should not be a political issue.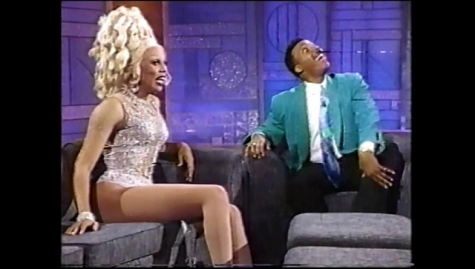 As the world moves closer to acceptance and inclusivity, I encourage society to try to disregard history's perception of gendered clothing. I hope that one day we can look at something like Harry Styles' Vogue photoshoot and not perceive it as a political act. I am optimistic that one day we can look past the idea of clothing being segregated by gender. 
The clothes that we wear do not define who we are, regardless of gender, race, class, or sexual orientation. Clothes are just clothes. Today, tomorrow, and forever.