An 100 Year-Old Issue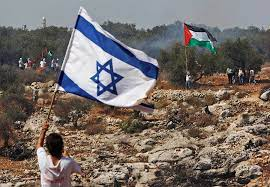 History
The ongoing conflict between Palestine and Israel is currently one of the world's largest enduring hostilities. For decades, both nations have been tense with one another. However, it was not until recently that the tension broke. There have been a series of events that sparked the recent conflict, leading up to where the two nations are currently. With a series of ongoing uprisings and insignificant battles between the two nations, the two countries are at each other's throats seemingly more so than ever before. 
Recently, tragedy has struck. There have been a series of rocket attacks and airstrikes exchanged, which led to the destruction of many buildings and the deaths of many innocent people.
Recent Tension Break
Both nations have faced a number of political issues from within and outside their countries. From Covid restrictions to travel bans, every complication between the two nations has caused some form of conflict. To this day, Palestinians live under Israeli occupation and thousands of Palestinians have been displaced.  Many Palestinians have been forced to relocate within the area that is referred to as "The West Bank" (East Jerusalem and the area surrounding it).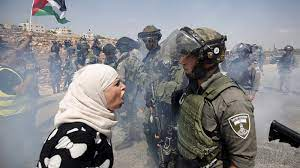 Israelian forces demolished housing for Palestinians, as a punishment to the families of Palestinian terrorists, only displacing more and more of them. With many forceable transfers made by Israeli forces, there have been thousands of Palestinian residential buildings destroyed, and countless Palestinians have been displaced. However, Palestinians are retaliating and have launched hundreds of attacks in various forms on Israeli soil.
Why Is This Happening?
Although the complications between the two nations have been an enduring conflict, it was not until recently the issue escalated. When the Covid-19 Pandemic rolled around, Israel implemented lockdown measures with efforts to contain the spread of the virus. The people of Palestine were suffering, as they were not given equal access to the vaccine in proportion to the Israelis. This resulted in waves of protests coming from both inside and out of Palestine. A majority of the conflicts between the two countries are a result of the current circumstances that can be connected to the pandemic. However, other nations have made efforts to resolve this ongoing battle between the two nations. As recent as last year, there was a peace plan organized by the United States. When Donald Trump was president, a motion named, "The Deal of The Century" was offered.  However, the Palestinians overturned it because they deemed it to be too one-sided.
Recently in the month of May, Israel fired off thousands of long-range rockets towards Jerusalem. According to the Israel Defence Force, 3,750 long-range rockets were fired, and over 90% intercepted. Israel continues to progress in aerial assaults, along with targeting more densely populated areas, such as Gaza. In May alone, 230 Palestinians have been killed as a result of Israeli airstrikes. However, on May 20th, the office of the Prime Minister of Israel called for a cease-fire.
Brutality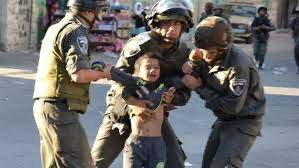 The situations that many Palestinians are facing are life or death predicaments. Palestine continues to be bombarded with airstrike-after-airstrike, and a series of other attacks. So far, many lives have been taken on both sides. Many of which are children, in addition to hundreds injured. In terms of structural damage, billions of dollars worth of destruction have been done, and it's unsure if it will ever be able to be repaired. 
In terms of Palestinian assault tactics, They have constructed a network of tunnels under Israeli territory used for surprise attacks. These tunnels were particularly designed to surprise Israeli forces, complicate Israeli plans, and catch them off guard. Although these are less technologically advanced, they have been proven to be just as effective and as deadly as those significantly more advanced.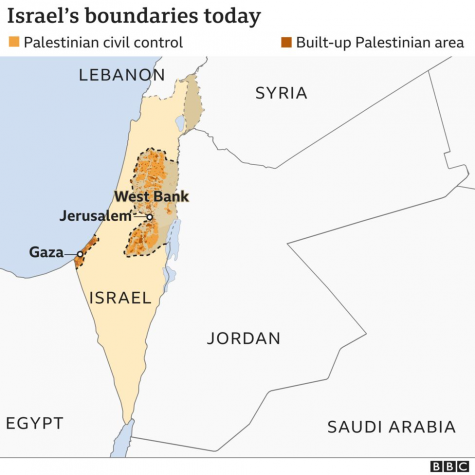 Overview
As time progresses, the conflict between Palestine and Israel only proceeds to grow. Both countries have suffered countless issues from inside and out, including various issues regarding corruption in their governments. With both forces continuing to close in on more and more one another, the opportunity of a resolution doesn't seem like it's on the horizon. As the death toll continues to increase, we can only hope that both nations can regain their ground and free themselves from this corruption and suffering.