Fall Fun in New England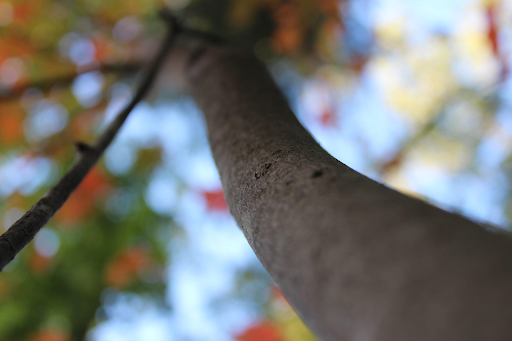 Between Fall foliage, apple picking, haunted houses, and annual fairs, many families in the North Shore area have annual fall traditions. In the Pentucket community, some of these traditions are more attended than others. Would the Pentucket community rather walk through fallen leaves apple picking at a local farm, or would they rather enjoy terrifying haunted houses and thrilling rides at the amusement park? Here is a list of five of the most attended events in the area, from least to most attended: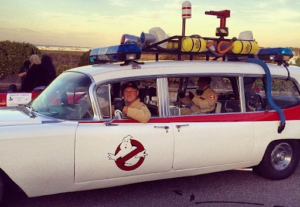 Salem, Massachusetts' "Haunted Happenings" occur annually, celebrating Halloween during the entire month of October. The celebration includes guided "haunted" walks through Salem, film nights, live music, and haunted houses. Many enjoy walking through Salem and enjoying all of the various Halloween-themed attractions they have to offer; including magic shows, Halloween trolley rides, and haunted mansion tours. Another part of Salem's "Haunted Happenings" includes the Salem Horror Fest. This film festival previews filmmakers' and artists' newest creations. You can visit their website to learn more about the horror fest. Salem's "Haunted Happenings" was the least attended event on this list; however, some students say that Salem is one of the best places to go in the fall. They participate in various events and activities and enjoy walking through Salem every year.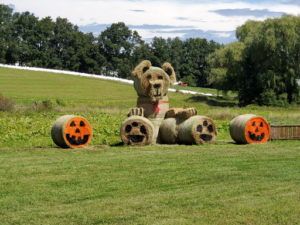 Kimball Farm in Haverhill, MA is a local farm open for many fun fall activities. Located on East Broadway in Haverhill, Kimball Farm also has a farm stand in which they sell grass-fed beef, pork, honey, and farm-fresh eggs. During the fall, they offer a variety of activities including hayrides, pony rides, a giant corn maze, and their popular "giant slide". Their farm stand is open on weekends from 9-5, along with their "agritainment" activities. Kimball Farm was the second least attended event of the five; but many students say they enjoy the corn maze, hayrides, and spending time with their friends and family on the farm!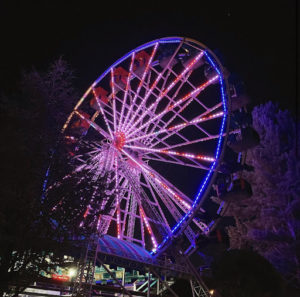 Every year, Canobie Lake Park in Salem, New Hampshire opens "Screeemfest"; a fun festival including live music, shows, rides, and haunted houses. Screeemfest is open every weekend from September 25 to October 30 this year, with different hours you can view at this site. All festivities begin when the park opens except for haunted houses- with indoor haunted houses starting at 6 on Fridays and 5 on the weekend, and outdoor haunted houses starting at dark. You can also view each haunted house and its back story on this site. Canobie Lake's "Screeemfest" was attended a lot this fall, and many students say that their favorite part of the thrilling night is riding the roller coasters in the dark!
The Topsfield Fair is an annual fair set up in Topsfield, MA. There are animals, games, amusement rides, and fair food available to both walk-ins and people with pre-ordered tickets. The Topsfield Fair opened on October 1st this year and remained open until Monday, October 11. Exhibits for vegetables, fruits, farm animals, and fine arts are all available at Topsfield Fair. There is also a pumpkin weigh-in, a tractor pull, and horse/oxen pulling. Musical performances and fair food are always a big hit at Topsfield fair. Visit this site to explore all the activities they have to offer! The Topsfield Fair was the second most attended event, many students went this year and shared their own experiences on the rides and enjoyed the fair food!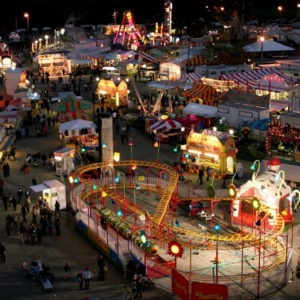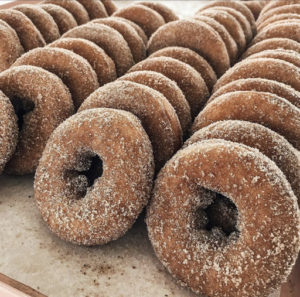 Cider Hill Farm is an annual tradition for many families in the north shore area. Located in Amesbury MA just North of downtown Amesbury, Cider Hill Farm has apple picking, hayrides, and various baked goods. You can also pick pumpkins, gourds, strawberries, blueberries, and other fruits and vegetables at this local farm. On the farm is a small farm store filled with baked goods and apple cider. The farm store is open from 8-6 daily, with fresh donuts, pies, and granola. They also sell fresh produce, both vegetables and fruits, and their own honey! Walk-ins are welcome and reservations are available on their website. They also offer plenty of fall events to enjoy every year such as live music and fall foliage yoga sessions. Cider Hill Farm was the most attended event; many students at Pentucket go to Cider Hill Farm to go apple picking, spend time with family and friends, and to enjoy their famous apple cider donuts!
Other Activities
After surveying Pentucket and discovering that Cider Hill Farm was the most popular annual fall activity in the area, unlisted traditions were mentioned as well. Here are some other fun events and activities that the students of Pentucket enjoy annually:
–Haunted Maudslay is a fun walk-through experience at Maudslay State Park in Newburyport on October 19 and 20, 2021. A theatrical experience that encourages all ages to join is one of the fun activities to try during the fall. 
–Fryeburg Fair is another nearby fair with food, rides, animals, and more! Fryeburg Fair is located in Fryeburg, Maine, and is a very popular event to go to in the fall. 
–Ingaldsby Farm is yet another fun farm experience nearby. Located in Boxford MA, Ingaldsby Farm has apple, strawberry, and even raspberry picking.