The Underdog Story of Morocco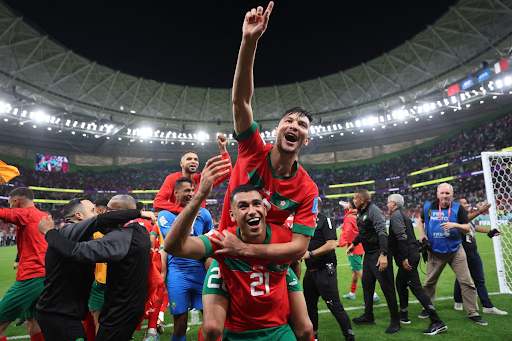 The World Cup teams represent their country. The hope is to bring home a championship. Their whole country is backing them and relying on them for a victory. 
There are many teams that have spent decades being highly favored. These countries mostly reside in Europe and South America.
According to The New York Times, all 21 previous World Cups winners and runner-ups have been European or South American countries.     
The History 
The history of this tournament has given these two continents an advantage. It was a European invention and then the first one was held in the South American country Uruguay. Since it started here and these teams performed better, they were given more slots for teams than other continents were. This left less opportunity for other continents to succeed. 
Another aspect of this consistent success of these specific teams is money. The more money there is than the more money there is to spend on developing players and a solid program.
The United States is an expectation to this. America is a country that does have a lot of money, but athletes tend to follow the fame and glory of other sports. Sports like American football, baseball and hockey receive much more attention than what America calls soccer. These programs receive much more attention causing the best athletes to often commit to these professional sports. 
The Miracle of Morocco
In the 2022 World Cup a team made history, this team is Morocco. According to cnn.com, Morocco became the first ever Arab and African country to earn themselves a spot in the semifinals. 
With a shocking 1-0 win against a World Cup favorite, Portugal, the team advanced to the semifinals. The utter joy and enthusiasm expressed by fans across the globe was remarkable. When the winning goal was scored and when the final whistle blew Morocco fans shared their love and pride for this team, sport, and tournament. 
Moments and stories like these are what makes sports so special. 
Morocco's underdog run ended in the semi finals with a 2-0 loss to the 2018 World Cup winner, France. 
Even though it was not the perfect ending, the fact that they were able to reach the semi-finals is beyond impressive. It shows the growth of soccer in other continents. 
The team went into the Cup expressing low expectations. They shared that they would be more than happy and content with simply making it to the round of 16. Like any good team, they had dreams of accomplishing more. 
The World Cup has given Moroccans a chance to openly celebrate their heritage. They are able to express their pride for their country.
With it being the first Arab country to make it this far, there is an even bigger fan base. It also is a Mulsim country which adds even more fans.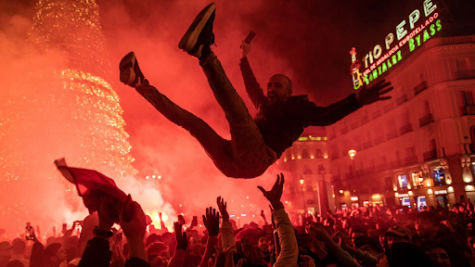 Morocco is representing so many groups of people who have yet to be recognized to this extent in the World Cup. 
Sports are about bringing people together in hopes of achieving that feeling of success and victory. Morocco did just that. They are proudly representing Africa and have given all these people something to be proud of and a sense of victory.