Kimye Get Hitched
The day that millions of fans have been waiting for finally came, Kim Kardashian and Kanye West tied the knot earlier this week.
It has been in question when the two were going to get married ever since Kanye's elaborate proposal on October 21st of 2013. The wedding was held in Florence, Italy and was extremely private (rumors state that all guests had to sign a confidentiality agreement). The reality star and rapper have been dating since 2012 and their relationship has been a staple of the entertainment industry ever since.
Vogue has dubbed the couple the "#mosttalkedaboutcouple" in the world and their life together will be filled with money and extravagance.
The photos below were posted to Kim Kardashian-West's Instagram  two days ago and were of the first photos seen of the wedding.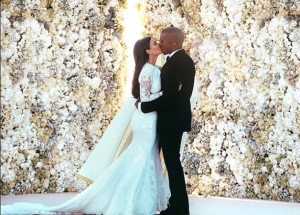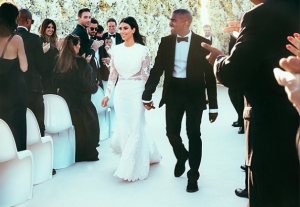 Leave a Comment