Guys, Don't Worry About the Patriots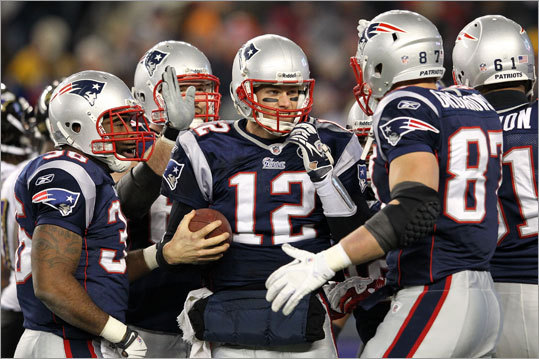 After the Patriots loss on Sunday, many fans were left with a sour taste in their mouth. The Patriots haven't lost a game since that horrid night on September 29 against the Chiefs. Even taking home field advantage and terrible calls by the referees into consideration, the Patriots were straight up out-played by the Green Bay Packers. Aside from the occasional LeGarrette Blount rumble, they smothered our run game, holding the Pats to only 84 rushing yards. Along with that, Green Bay quarterback, Aaron Rodgers, picked apart our "first-class" secondary, throwing for 368 yards. Despite these alarming statistics, I am not worried about the New England Patriots. Brady and Belichick always find a way.
Losing this past week could very well be a good thing for the Patriots. After winning the past seven games, all but one in blowout fashion, the Pats needed to be brought back down to reality. After absolutely crushing division leaders for the past three weeks, the Patriots very well could have walked into this game thinking they would easily get another win. This game was a rude awakening, and hopefully reinvigorates Brady and company. Remember what happened the last time the Patriots lost? Trent Dilfer certainly does.
We already know that the Patriots can beat any team in the AFC and the upcoming matchups against the Chargers and the Dolphins will be good games to test ourselves for the upcoming playoffs. If the Patriots can respond to a loss like they responded to the loss in Kansas City, the Patriots will most certainly be Super Bowl bound. And more than likely they will have to face the Packers again. Until then, the Patriots will have to prepare, and fix the problems that were so apparent this past Sunday.
Leave a Comment