Field Trip for the Freshmen 2k15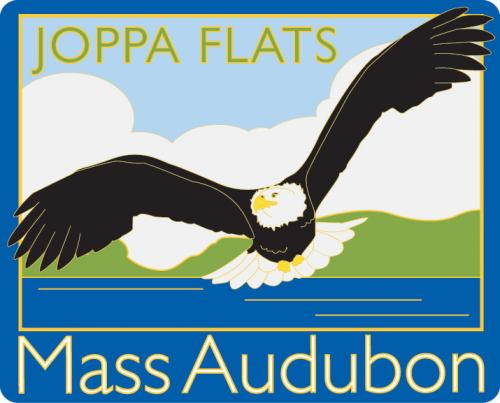 In the early days of December, Pentucket's Class of 2019 embarked on field trips to different nonprofit organizations in the local area. This was in connection to their study of the novel Animal Farm.
Each year, the freshmen class creates propaganda projects as a way to tie in the propaganda tactics found in the novel Animal Farm. Usually, the students invent their own organizations as part of the assignment, with the sky being the limit.
This year, though, the freshmen teachers decided that students should base their projects off of a real-life organization. After some in-depth research on a selected organization, groups went to visit the organization and get a feel for what the association is all about.
It is hoped that when the students finish their propaganda projects, the organizations will be able to use the projects as a way to champion their cause.
Here are some of the organizations the freshmen visited:
Joppa Flats–
We've probably all seen this building when we head to Plum Island Beach in the summer. Joppa Flats, located in Newburyport, is well-known for being a bird sanctuary and rescue center.
However, freshman Veasey Jackson brings out they do much more than that: "they protect the oceans from getting polluted and they're just all about saving the earth and helping animals with oil spills." He continues that recycling and/or minimal trash is another key part of their mission.
Jacob Dickison appreciates the dedication that goes into running this organization and comments on "how much they care." Both he and Jackson are also inspired to do much more in regards to the environment.
Jackson says that there are so many things "you can do that are just so simple, that no one really takes the extra step of doing."    
Jimmy Fund–
As Olivia Quenneville brings out, the Jimmy Fund is "a nonprofit organization" dedicated to curing cancer.
"Basically, they're doing research on children's' cancer, like leukemia and stuff, and like a bunch of different cancers that need to be cured," adds Stephanie Patriakeas.
Patriakeas goes on to say that the Jimmy Fund is based largely on donations, and that "[the Jimmy Fund] donates 80% to the research to cancer, which is a lot higher than [the average donation to research]."
C-10–
According to Jordan Journey, "They [C-10] monitor radiation levels from the Seabrook Power plant, and they monitor radiation levels in the six communities of Massachusetts in the ten-mile radius of that plant."
In addition to monitoring levels in the local area, C-10 also helps with global radiation monitoring and control. Journey says that C-10 "combines their resources with global organizations like safecast.com."
Mark Bouley, another student who went on the field trip, adds that not only are they "responsible in taking part in situations like what recently happened in Fukushima," but they are also a "very reliable source."
The Farm–
This field trip was exactly what the the title says it is: students visited two different organic farms. "It had vegetables at one of the farms, and the other one was a dairy farm," Valerie Heath explains.
This field trip helped the freshmen with constructing their propaganda projects. Heath expounds: "For our project, we are doing it on animals and animal rights, and [since] it's organic farming, it's kind of like how animals should be treated."
Also, there were many highlights for the visitors. Matthew Lightcap enjoyed "walking around the farm and seeing where they kept all the animals, and what they used," one such machine being the milk-machine.
Leave a Comment