How Old is too Old? Trick or Treating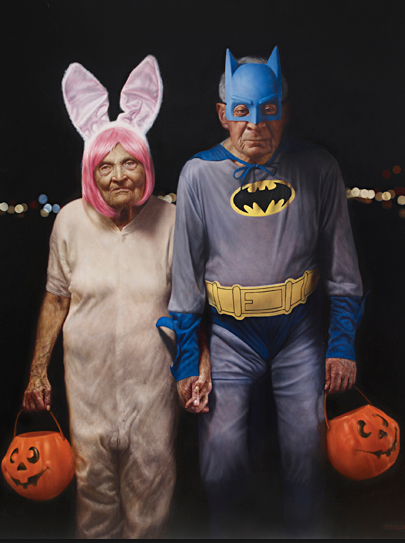 With halloween happening a few Mondays ago, on October 31st, most students expressed their love for the holiday by dressing up once again. Year after year, students, sports teams, and teachers dress up on this day to spread fun and celebrate.  Dressing up in a costume is one thing, but what about trick-or-treating?
People wear costumes and go to "halloween themed" parties well into adulthood, yet going door to door to gather candy is considered wrong if you're not a young child.
Teenagers are often shamed upon for going out on halloween because it is considered a "time for children to have fun". According to www.today.com, Lisa Maxwell, mom of four, feels that it is disrespectful if teenagers, over the age of 16, go out trick-or-treating. She believes Halloween is more of a "child's holiday" and fears that teenagers might cause problems throughout the community.
As a result to fix the "problem" of teenagers having fun, some cities have started to prohibit children over the age of twelve from going trick-or-treating. Cities in Virginia have been discussing the idea of limiting the age for more than thirty years due to the idea that people don't want halloween to be a time where teenagers can misbehave and act as "hoodlums": "'Clearly the restriction is needed,' read an editorial on Oct. 21, 1968. 'Halloween should not license a minority of hoodlums to commit mayhem'" (http://pilotonline.com/news). These towns have fined teenagers up to $250 for breaking this rule and will continue to enforce the idea that only young children can gather candy on halloween.  
If your town has no age cap on fun, then double check the law. At least 11 states have specific laws regarding wearing masks out in public. Georgia's policy is, "A person is guilty of a misdemeanor when he wears a mask, hood, or device by which any portion of the face is so hidden, concealed, or covered" (http://www.anapsid.org/cnd/mcs/maskcodes.html). This may not be preventing someone from trick or treating, but it does limit the costumes one can choose.
Universally, people are often surprised to hear when high school students continue to go out and trick-or-treat as they get older, although it is not unusual. So, should there be an age limit for this candy-filled holiday?