How to Make Money on Your Phone: Shopkick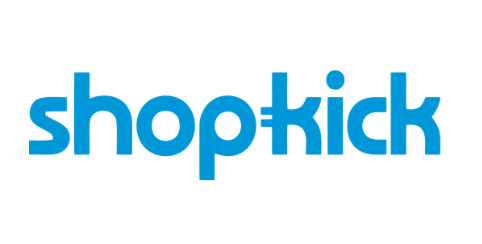 Everyone likes making money. What if you were told that it can be done with a simple app on your smartphone. Shopkick is one app that allows users to earn gift cards to their favorite stores by just submitting receipts, scanning barcodes, and simply opening the app when inside certain stores.
For example, there are a total of 7775 kicks available from Target right now. According to the Shopkick app, you could earn 25 kicks by walking into Target and opening the app. In addition to that, there are many Target offers available as far as scanning items. For example, if you scanned any LEGO set, you would earn 25 kicks, if you scanned Chocolate Peanut Butter Cheerios, you would earn 35 kicks. There are many other scans available on Shopkick at Target.
Another way of earning kicks at stores, is when someone buys an item listed on the app and they submit the receipt. More kicks are earned when receipts are submitted than when items are scanned. However, if an item is eligible for both a scan and a receipt submission, every number of kicks involved would be earned by the user. For example, if you scanned any LEGO set along with buying it and submitting a picture of the receipt, you would earn 750 kicks. If you scanned the Chocolate Peanut Butter Cheerios along with buying submitting a picture of the receipt, you would earn 300 kicks. There are many more specific purchases that can be made at Target (and other stores) allowing users of Shopkick to earn kicks.
Kicks can be spent on gift cards to many different retailers such as Amazon, Target, Barnes & Noble, AMC Theatres, and many more. The minimum amount of money put on the gift card varies among retailers. However, all $2 gift cards cost 500 kicks, all $5 gift cards cost 1250 kicks, all $10 gift cards cost 2500 kicks, and all $25 gift cards cost 6250 kicks. In addition to the fun part of it, people can save money by using the app and earning gift cards.
Shopkick also has quite a few competitors (apps/sites with similar perks). One of them is Swagbucks: "I have a family member that has earned lots of gift cards by just watching the commercials." says Mr. Cormier, a para-educator here at Pentucket, "I decided to give it a try in 2008. I earned lots of 'swagpoints.' when it was time to cash them in for a gift card, my login information did not work."
A competitor that happens to be very similar to Shopkick itself is "Receipt Hog:" "…my husband uses 'Receipt Hog.'" says Ms. Lukianov, and english teacher here at Pentucket, "You take pictures of your receipts with your phone and the more money you spend on each receipt, the more you can earn."
Another commonly used money making app is a trivia game called HQ. "It's a twelve question game, twice a day." says Max Masterson, the editor-in-chief of The Pentucket Profile, "It's live with a host and everything. For each game, a certain amount of money is distributed among everyone who gets all twelve questions right."
Shopkick's popularity is growing and the app is know to be worth people's time. The links to Shopkick on iTunes and Google Play are below.
https://itunes.apple.com/us/app/shopkick-rewards-and-deals/id383298204?mt=8
https://play.google.com/store/apps/details?id=com.shopkick.app&hl=en