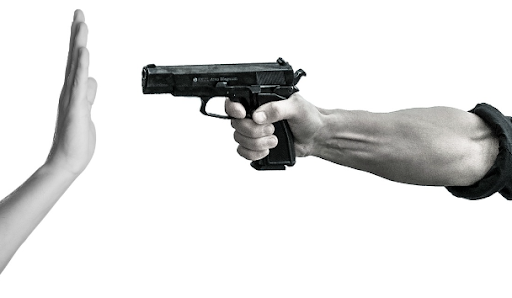 As of October 27, 2023, over 35,000 people have died from suicides, unintentional shootings, mass shootings, or defensive use. There have been 565 mass shootings, with the Lewiston shooting being the latest. 
At what point does our right to bear arms outweigh the safety of the masses?
The Second Amendment reads as follows: "A well-regulated Militia, being necessary to the security of a free State, the right of the people to keep and bear Arms, shall not be infringed."
The Constitution and its amendments are put in place to protect democracy and the rights of people. Suppose the Second Amendment is there to protect democracy and keep our leaders in check, and the United States is the global leader in military spending. How is the right to bear arms necessary to maintain democracy in the 21st century?
For many people, especially in rural areas, guns are a necessary part of daily life. In rural Alaska, where people can be upwards of 15 hours away from civilization, owning a gun to hunt is required to keep feeding one's family. 
Many police departments joined the US's 1033 Program, which allows for the police to receive excess military items such as Humvees, rifles, helmets, and any other excess military items.
If the military is sending their excess material to police forces, how does it affect the response time of officers to respond to an active shooter? According to the FBI, the average response time to an active shooter is about three minutes, which is relatively fast.
It took the cops in Uvalde 1 hour, 14 minutes, and 8 seconds to end the shooting. If the Uvalde police department was equipped with former military goods, how did it take them so long to stop this?
Simple answer: Fear.
Fear is a natural reaction to a horrific situation similar to this, however, this should not be an issue with our police officers. The police officers should be trained in a way that allows them to judge how to fix a problem as fast and as well as they can. However, this fear can mostly be triggered by the innate nature of humans, due to our "fight or flight" response. 
Conclusion 
We have lost way too many people in shootings, whether it be adults, children, law enforcement, and every innocent person in between. It is my personal opinion that the Federal government needs to do something. Although any gun control laws will be the subject of political infighting, we need to do something. Our nation needs a piece of legislature that both parties can agree on without fighting.