Very Unique Speaker Coming to Pentucket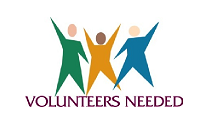 Wednesday, February March 2nd local homelessness advocate Mr. D'Amore is coming to Pentucket for a volunteering presentation happening from 2:15 to 3 oclock. Mr. D'Amore is founder of the Merrimack Valley Hope Mission and has been helping provide food and care for the homeless around the Boston area. During this volunteer event, Mr. D'Amore will be discussing the need for volunteers for the issue of homelessness in our very own state of Massachusetts.. Everyone is eligible to come to this event and receive community service credit for their hours. No sign up is needed! 
This event will be occurring after school on Wednesday in Dr. Bents room.
Don't miss this incredible opportunity coming to Pentucket this Wednesday!
Leave a Comment