Places to Visit Before You Die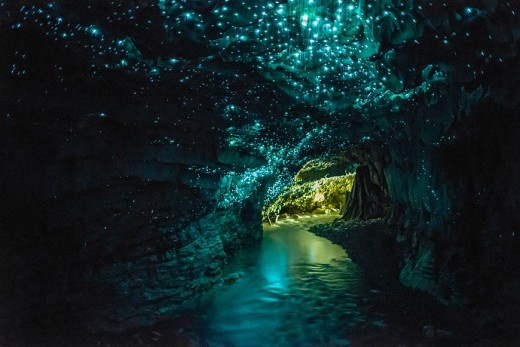 Everyone has a bucket list of things or places they want to go before they die. Here are five more destinations to add to your list.
1. ICEHOTEL, Sweden: The ICEHOTEL is located in Jukkasjärvi, Sweden, and is only 200 kilometers from the arctic circle. The rooms you stay in are surrounded by ice and the walls and the entire exterior are made from a mixture of snow and ice, which the employees refer to as "snice." These cold rooms are kept at a temperature between negative five and negative eight degrees Celsius. Do not worry though, blankets and other items are given to you to keep you warm, but if you do not want to stay in these conditions, you can opt for the warm room instead. These warm rooms are similar to a typical hotel room and come with heated stone floors and wooden walls. Either way, if you stay in the warm or cold room the ICEHOTEL offers a truly memorable experience.
2. Pamukkale Thermal Pools, Turkey: These natural pools are located in Pamukkale, Turkey. They are naturally between 95 degrees Fahrenheit to 212 degrees Fahrenheit. There are a variety of ways to experience these pools. There are tours of them and day trips that can be taken from Istanbul as well. The tours often include transportation from your hotel to the springs and often you can explore some of the ancient ruins, like Hierapolis (Tripadvisor). Visiting the Pamukkale Thermal Pools is definitely a trip worth taking.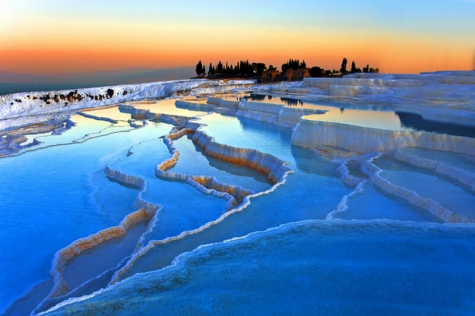 3. Playa del Silencio, Spain: Playa del Silencio is a beach located in Cudillero, Asturias in Spain. In Spanish, the name means "the beach of silence," and it is truly that. Not many people know about this breathtaking spot, making it very enjoyable to visit since it will not be crowded. You get there by walking from a small village called Castaneras, since parking is limited for the secluded beach (Where is Asturias). This place is great for swimming or just relaxing, whatever you choose. You will be upset if you never get to visit this breathtaking and tranquil beach.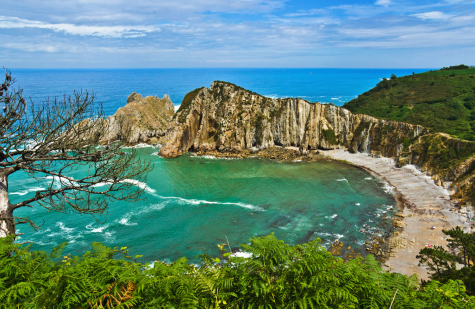 4. Waitomo Glowworm Caves in Waitomo, New Zealand: Come to Waitomo, New Zealand for the cave tour of a lifetime. This highly popular and spectacular tour of the Waitomo Glowworm Cave features a boat ride through the cave, where you can look up and the ceiling looks like it is glowing. But do not be fooled, these lights are actually bugs similar to mosquitos and this cave is the only place in the world where this species can be found. Sadly, only a certain amount of visitors can come a day so that they will not disturb the glowworms' environment, so make sure to book your visit in advance!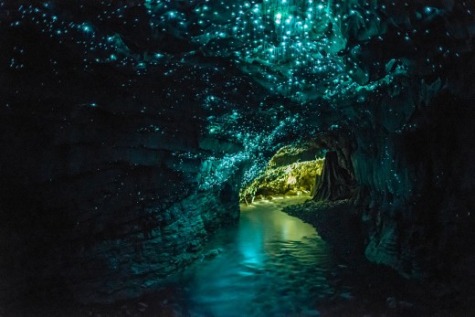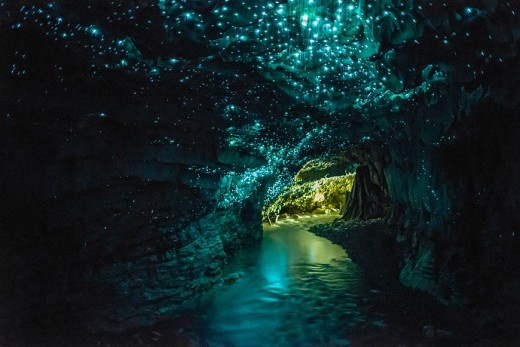 5. Atacama Desert, Chile: The Atacama Desert is one of the most beautiful deserts in the world. It is 41,000 square miles of many different terrains, each as magnificent as the next. There are many different activities to do during the day here, including exploring on dirt bikes and learning about the different stars and galaxies that can be seen from the desert from astronomers. However, the scene at night is what truly makes the visit worth it. The entire sky is dotted with stars and you can even see Jupiter and Saturn! Whether you go during the day or the night, the trip will 100% be worth it.