Top 7 Gluten and Dairy Free Products
Going gluten and dairy free can be difficult, especially when you are just starting out. I have been gluten and dairy free for almost a year and I have found a lot of great products along the way. These are helpful for people who already are or want to go gluten and dairy free, because it can be hard to find brands that are free from gluten and dairy that still taste good. It can also be tough to find sweet options that are gluten and dairy free. These products are also delicious for people just looking for something new to try. All of the products that I will be listing are free from both gluten and dairy.
1.) Ugly's pizza crust:
Ugly's pizza crust is delicious, crunchy and really easy to make. It tastes great and you can put whatever you want on top. I usually put some vegetables, like broccoli or tomatoes, and a meat, such as chicken, bacon, or ground beef. It is a quick and easy meal to make if you are in a rush to make dinner.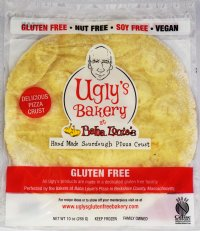 2.) Udi's Gluten-Free Muffins:
These muffins are delicious, and in my opinion, taste similar to a regular muffin. They come frozen in a container, and I recommend keeping them in your freezer or fridge. When you are ready to eat one, you can put them in the microwave for 30-45 seconds to make them warm. You can take them on the go or eat them at home. They come in a variety of flavors, but my two favorites are the blueberry and double chocolate.
3.) Golden Platter Chicken Nuggets:
These chicken nuggets taste great and I could barely taste the difference between these and regular chicken nuggets. These are great for lunch, dinner, or even a quick after-school snack. They are easy to make and are filling.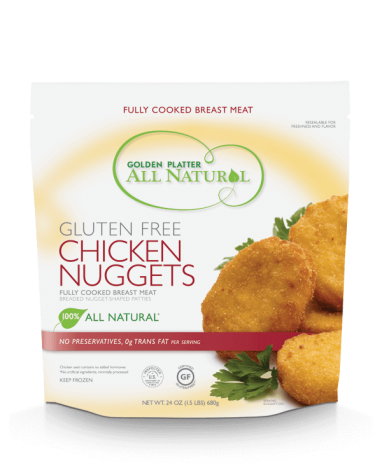 4.) Earth Balance dairy free butter:
This is a great alternative for butter. A lot of gluten-free baking mixes require butter, so if you buy the earth balance dairy free butter sticks, you can make many more of those baking mixes and recipes. It makes cooking a lot easier. You can also buy the spreadable version, which is great on gluten-free bread and muffins.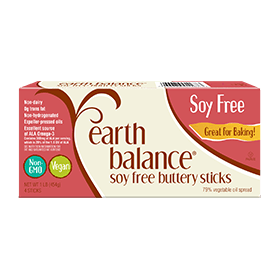 5.) Brownies, Cake, and Cookies:
If you ever have a craving for something sweet, here are some of the best gluten free brownie, cake, and cookie mixes. My favorite brownie mixes are the Krusteaz gluten free brownie mix, the gluten free chocolate brownie mix from Stonewall Kitchen, and Betty Crocker's gluten free brownie mix. Betty Crocker also makes delicious gluten free cake mix and cookie mix that I would definitely recommend. All of these mixes taste very similar to their gluten-full counterpart.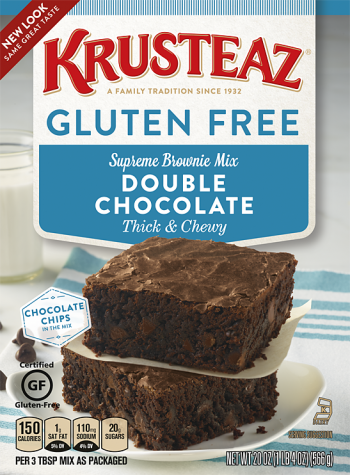 6.) Immaculate Take and Bake Cookie Dough:
These cookies are super easy to make and taste great. They come in a package and each cookie is separated, so all you have to do is place them on a cookie sheet and bake them. They are a great gluten-free alternative to the Nestle Toll House premade cookie dough. These cookies come in many different flavors, but my personal favorites are the double chocolate and the chocolate chunk.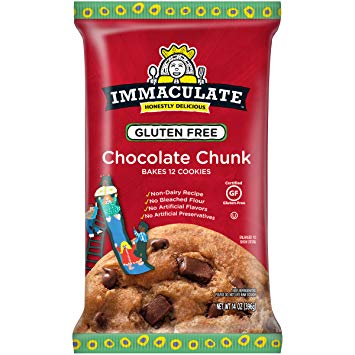 7.) Enjoy life chocolate chips:
These chocolate chips can be used for baking, a topping, or just a sweet snack. You can get them in a variety of different sizes. Mega chunks are better for baking or a snack, while mini chips are great for a topping on desserts or even putting in pancakes. Photo source