Senior Feature: Meghan Bean
Meghan played field hockey all four years of her high school career and was a team captain during her senior year. The girls team that Meghan participated in was three time CAL All Stars, and for the first time in Pentucket history they made it to North Semi Finals during Meghan's senior year. 
As an individual, Meghan is a two time Daily News All Star, and two time Eagle Tribune All Star. Meghan was also the leading area goal scorer her senior year. Her hardwork and perseverance throughout her field hockey career will be continued next fall at Stonehill College.
Besides playing field hockey next year, Meghan will also be majoring in undecided business.
Three teachers she will miss the most at Pentucket are Mrs. Beaton, Mrs. Kelly, and, of course, Mr. Leary.
Meghan worked at West Newbury House of Pizza during high school, and she was also a Youth Coach at Seacoast United for field hockey.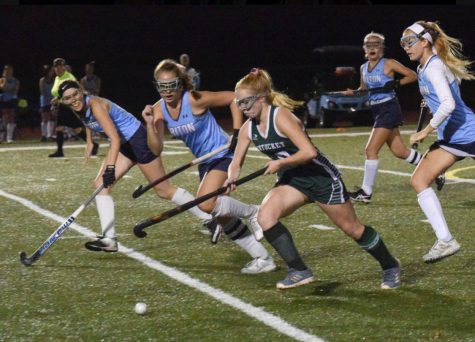 Meghan will be very missed by her field hockey teammates and we wish her the best next year at Stonehill!