My Favorite Rappers in Review
I am a big Hip-Hop/Rap music fan, ranging from guys Like MF Doom, and Immortal Technique, to guys like Trippie Redd, and Lil Uzi Vert. I always find myself looking at Spotify, and Apple Music to see who has released new music every Friday. Looking to see if my favorite artists have released new music got me thinking: Who are my all-time favorite rappers? After days of constructing and debating my favorites, I have compiled this list of my 10 favorite rappers:
10.MaxThaDemon
Being a Brooklyn native, Max has always been around music, and gang violence. In his early life, his dad was in and out of prison, while his brother is in prison for double homicide. His music reflects his rugged and gritty rap style that focuses on his experiences in New York. He started gaining traction with his songs 4 Quarters and Demon Flow, being released in early 2020. Unfortunately, he was shot and killed in Brooklyn on July 14th, 2020, before he was able to really make a name for himself.
9.Maxo Kream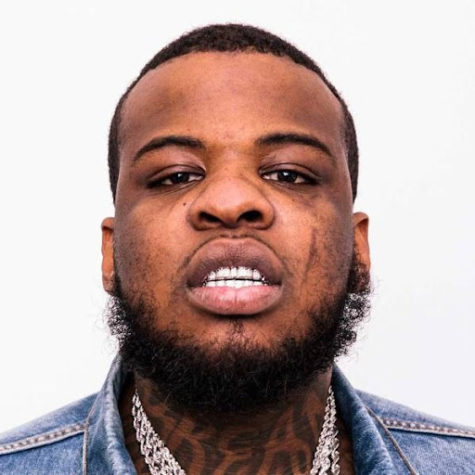 Born in Houston, Texas, as the son of a Nigerian immigrant, Maxo has always been involved in gang violence in his neighborhood. His music is mainly based on the storytelling of his early life living in the projects of Houston. He first made his name known back in 2018 with his first studio album, Punken, featuring two of his most popular songs, "Grannies," and "Roaches." Since then, he has dropped his most popular album, Brandon Banks, in August of 2019. He was also featured on the Dreamville album, Revenge of the Dreamers III, in July of 2019. Since then he has released his third studio album, WEIGHT OF THE WORLD, in October 2021.
8. Eminem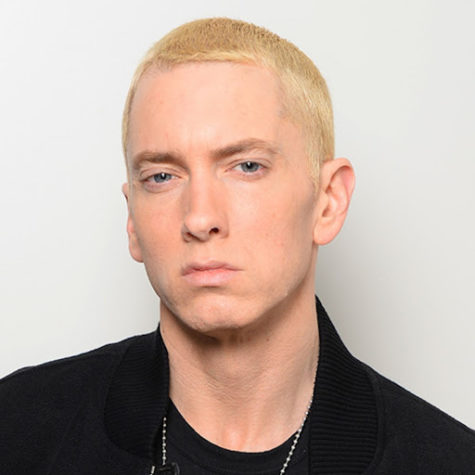 We all know who Eminem is. He goes by Marshall Mathers, Slim Shady, or simply Em.
Mathers is from a trailer park on 8 Mile in Detroit, Michigan who grew up with an abusive father and drug addict mother. Early in his career, he was unpredictable when it came to his songwriting. He could use the Slim Shady persona to tell a crazy and maniacal story or be Marshall Mathers and talk about his childhood. He made himself known across the world when he signed with Dr.Dre and created the legendary Marshall Mathers LP in 2000. In the following years in the 2000s, he would release The Eminem Show, Encore, Curtain Call, and The Marshall Mathers LP II in 2013. He since has released many albums that have come with mixed reviews, such as, Revival in 2017.
7. Chief Keef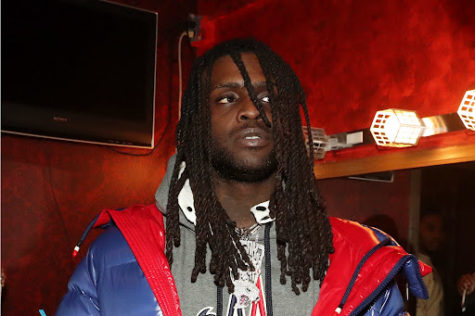 Chief Keef is from one of the most dangerous projects in the city of Chicago: the 6,400 block of South King Drive, also known as O-Block. Keef has always been a fan of rap music and has been rapping since he was five years old. He was always involved in violence and drugs since he dropped out of high school at 15 years old. Then, a year later, he dropped his most popular song, "I Don't Like." The song instantly became a hit, and even caught the attention of music icon Kanye West. Ever since his sudden rise to popularity, Chief Keef has released his popular songs, "Faneto," "Love Sosa," "Hate Bein' Sober," and "Earned It."
6. Lil Baby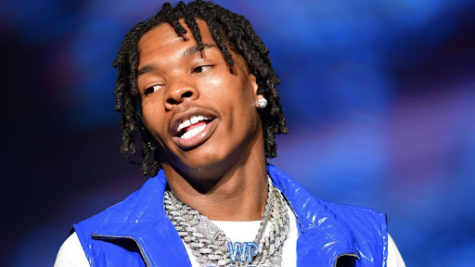 Born in Atlanta, Georgia, Lil Baby grew up in the outskirts of the city where gang violence was everywhere. He has only been rapping for about five years, but he has put out many popular songs and albums. He released his first studio album, Harder Than Ever, back in 2018. That album was a certified RIAA Platinum album and included the song, "Yes Indeed," which featured Drake on it. Since 2018, he has been featured on albums with Gunna, and Lil Durk. He has also won and been nominated for many music awards in the past two years. An example of one of his awards is the IHeartRadio Music Award for hip-hop album of the year, which he won this year for his album, My Turn.
5. Comethazine
Hailing from East St. Louis, Illinois, Comethazine, born as Frank Childress, really knows how to bring energy to his music. Comethazine has been rapping and making music since 2015 on Soundcloud, and Spotify. He is known for his violent style of rapping, which the song, "Let it Eat," featuring Ugly God, perfectly represents. He has a line of mixtapes that he periodically releases which have some of his most popular songs. This line of mixtapes are the Bawskee mixtapes going from one to four. He released his first studio album called Pandemic back in 2020. Since then, he has released his highly anticipated Comethazine the Album in 2021.
4. Ski Mask the Slump God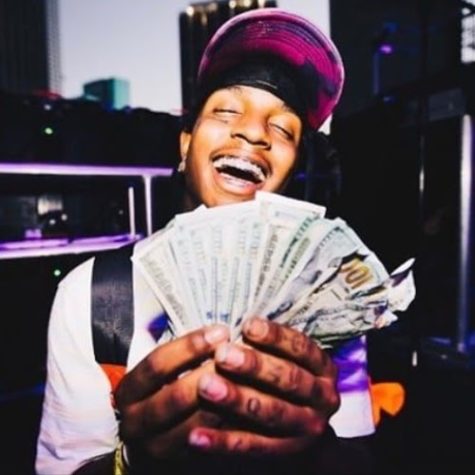 Being one of the two artists that dominated Soundcloud from 2015 to 2018, alongside XXXTentacion, Ski Mask the Slump God rose to fame in the mid-2010s. He also collaborated with a popular artist, Juice WRLD, before he also passed away. Ski has released many songs on Soundcloud that have gotten millions of streams and likes. He is known for his mixtapes like Drown in Designer, and his debut studio album, Stokeley. He recently released his newest project, Sin City The Mixtape back in June.
3. OutKast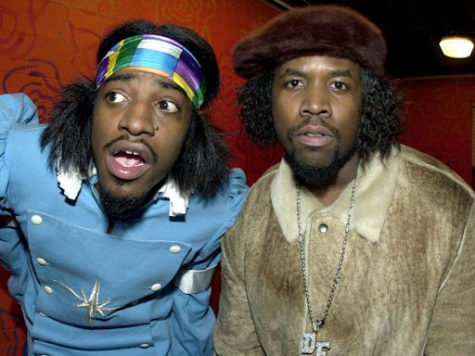 Coming in at the third spot on my list is the Atlanta-based rap duo, OutKast, which consists of the widely popular André 3000, and Big Boi. Regarded as one of the most influential rap groups ever, they originally formed their duo as high school students in 1992. In the 90s, they released three albums to start their career. Those being Southernplayalisticadillacmuzik in 1994, ATLiens in 1996, and Aquemini in 1998. A few years later, in the year 2000, they released one of their most popular albums, Stankonia. The songs "Ms. Jackson," and "B.O.B" were featured on the album. Then in September of 2003, OutKast released their most popular music project, Speakerboxxx/The Love Below. This album is interesting because it's actually two solo albums, one for each member. This album also became a diamond certified album by the RIAA. Over their decades of popularity, they were the number seven ranked music duo of all time by The Rolling Stone.
2. Lil Uzi Vert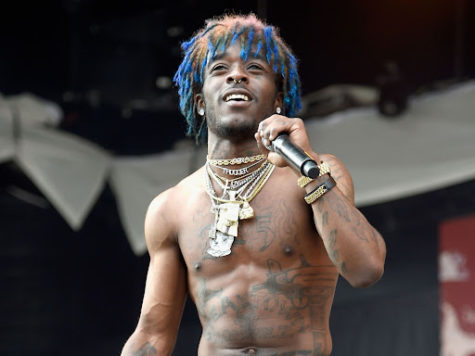 Born in Houston, Texas, Lil Uzi Vert has been dominating for years. He started making music back in 2012 with his first song, "Steaktown Anthem." Since then, he made music on Soundcloud with his first single and breakout hit "Money Longer" in late 2015. Ever since he released that first hit, he has always made the Billboard Hot 100. In fact, Lil Uzi has had 62 songs charted on the Billboard Hot 100, many of them coming from his 2020 album, Eternal Etake. Lil Uzi has been teasing a new project called, The Pink Tape. It was originally teased during an Instagram live video in December 2020, and he even played snippets during his Rolling Loud performance in June. For now, Lil Uzi is reigning at the top of the rap game.
1. The Notorious B.I.G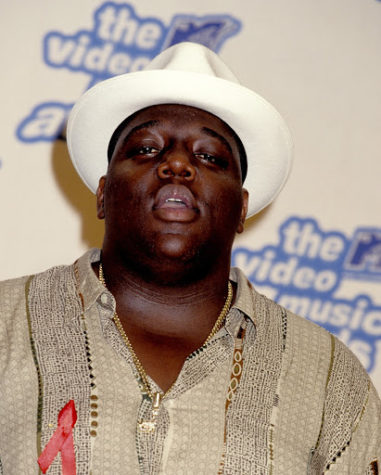 We all know him. Biggie is a rap icon and considered one of the top rappers of all time, next to names like Tupac, Nas, and Eminem. Born in Brooklyn, Biggie was always involved in gang and drug-related activity from an early age. He got his name Biggie from his overweight size at the age of 10. Only a few years later, at age 12, he started dealing drugs in his neighborhood. As a teenager in the mid to late 1980s, he started to become a rapper and dropped out of high school to become more involved in gang activity. In the early 1990s, after serving multiple prison sentences for various charges, Biggie started to gain traction in his music with a remix of Mary J. Blige's single, "Real Love." It wasn't until 1994 that he would release his most famous album, Ready to Die, and start drawing attention to East Coast Hip Hop. In that album were his famous songs, "Gimmie the Loot," "Juicy," "Big Poppa," and on the remastered version, the song, "Who Shot Ya" was also included. Many of Biggie's songs have been certified platinum multiple times by the RIAA. Later in 1997, he would release his second studio album, Life After Death, which featured his hit single, "Hypnotize." Unfortunately, a week later after releasing the single, he was shot and killed at the age of 24 in a drive-by shooting. He was shot four times; the fourth shot was fatal. The album was still released as planned after Biggie had been killed, and he still lives on in the hearts of many around the country.