My Favorite Movie from Each Year I've Been Alive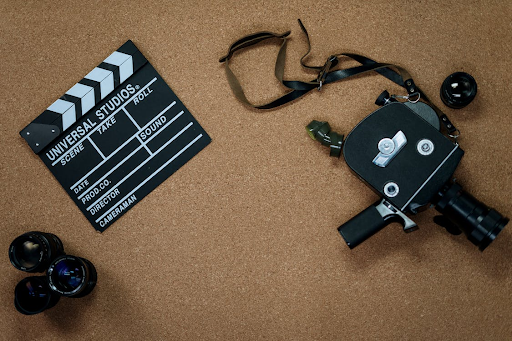 Watching movies with my friends and family is one of my favorite activities. I feel as if it is a great way to pass time while consuming entertaining media. Below, are 18 different movies from 2005 to 2022, that I think are the best movies from each year.
2005: Harry Potter and the Goblet of Fire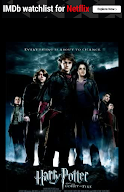 There were a lot of great movies from 2005 to choose from. Despite this, I cannot deny I've always been a huge fan of the Wizarding World. That being said, Harry Potter and the Goblet of Fire takes my number one spot for 2005 for two reasons. First, it holds a lot of memory for my family and me, as it was one of the first times we all sat down and watched a movie together. Second, the story dives deeper into the background of the antagonist, Voldemort, which I feel is really important to the series as a whole. On top of that, the cast has amazing acting skills and the cinematography is impeccable.
2006: Pirates of the Caribbean: Dead Man's Chest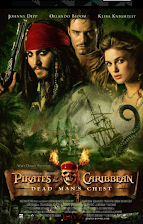 Pirates of the Caribbean is one of the greatest movie series of all time in my opinion. Additionally, Dead Man's Chest is my favorite movie of the series. It is in this movie that the character Davey Jones is introduced, and I have some of the funniest memories of watching this for the first time with my friends and seeing him in the movie. His character design is really unique, in the sense that he is a literal squid-man. All in all, this movie is a great action movie and all of the actors play their roles perfectly.
2007: Superbad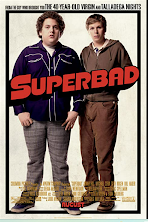 Superbad is one of those movies you can rewatch hundreds of times without getting sick of it, so it was a relatively easy choice for 2007. This comedy features actors Jonah Hill and Michael Cera playing two teenagers about to graduate from high school who want to party before they leave high school. This movie is seriously hilarious. One scene from the movie features their friend getting a fake ID to buy alcohol, and the name he chose was "McLovin". This scene is definitely one of the funniest of the movie, and it is a common pop culture reference still used today, sixteen years later. If you haven't given Superbad a watch, I highly suggest you do.
2008: Step Brothers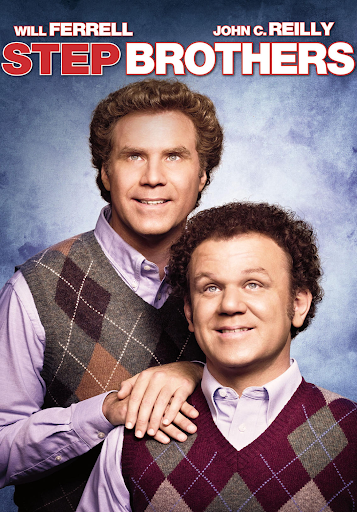 Step Brothers is one of those comedy movies that everyone loves. Step Brothers features actors Will Ferell and John C. Reiley as two man-babies who become stepbrothers. This movie highlights their childish behavior, and it is extremely entertaining. There are a lot of jokes within this movie that I often quote with my family and friends, and it just holds great memories. Therefore, this is my number one movie for 2008.
2009: UP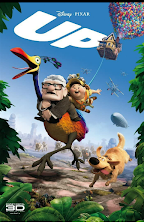 UP is one of the many great movies released in 2009. However, being one of my favorite movies from my childhood, I felt obligated to give this movie my number one spot. The storyline and animation of this film are phenomenal, and some parts are serious tear-jerkers. The bond created between boy-scout Russell and elderly man Carl is truly a captivating aspect of this film. UP is just one of those movies that just gives someone a sense of overwhelming peace. Everybody should watch UP at least once.
 2010: Tangled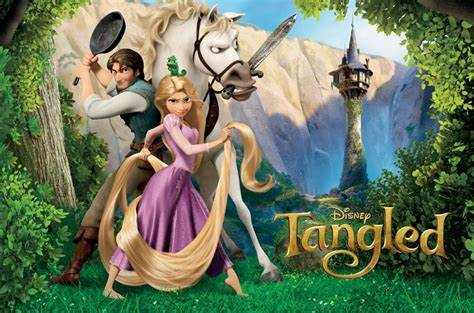 As an avid Disney lover, choosing Tangled for my top 2010 spot was easy. This is my favorite of the Disney princess movies because of two reasons. One is that, like many of the movies on this list, it has a great storyline and it keeps me captivated the whole time. The second one is that the songs in this movie are outstanding. It's honestly somewhat embarrassing how much I love the songs in this movie, and the amount of times "When Will My Life Begin" has been stuck in my head is crazy. At the end of the day, Tangled is one of the best Disney movies.
2011: Bridesmaids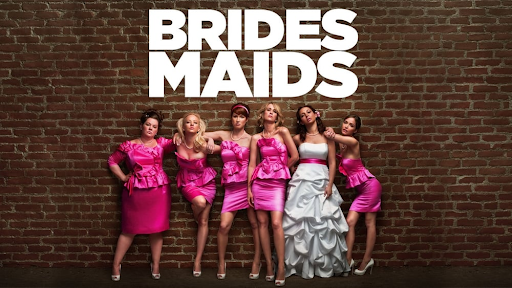 Bridesmaids is yet another great comedy movie. It follows the main character, Annie, as she goes through a series of misfortunate events as she prepares to be her best friend's maid of honor. This movie features many great actresses and is extremely funny to watch with friends and family.
2012: The  Perks of Being a Wallflower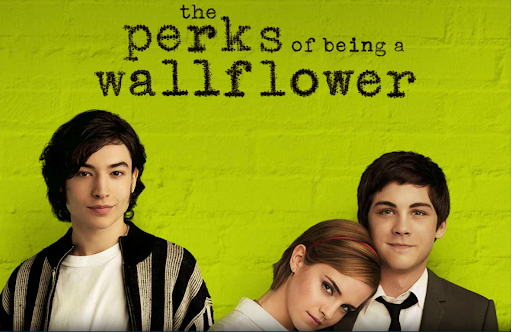 The Perks of Being a Wallflower is one of the best coming-of-age movies. It features actor Logan Lerman as the main character Charlie as he struggles with
Depression, childhood trauma, and fitting in as a freshman. He finds two Senior friends and experiences many different aspects of teenage life with them. This movie is great, but it is also a sad film. All in all, this is my number one movie for 2012 because of how relatable it is.
 2013: The Conjuring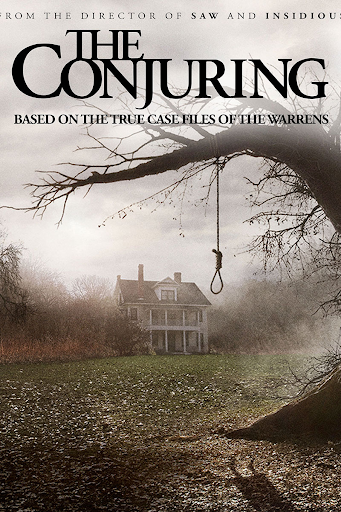 The Conjuring is my number one movie for 2013 because it was the first horror movie I watched and actually liked. I feel like many horror movies are just frustrating because they lose track of the plot. The fact that it is based on a true story keeps this movie on the right track. There are a lot of factors that make this movie awesome, one of these being the great acting skills of the actors. All in all, if you're looking for a semi-scary movie, The Conjuring is the way to go.
 2014: Guardians of the Galaxy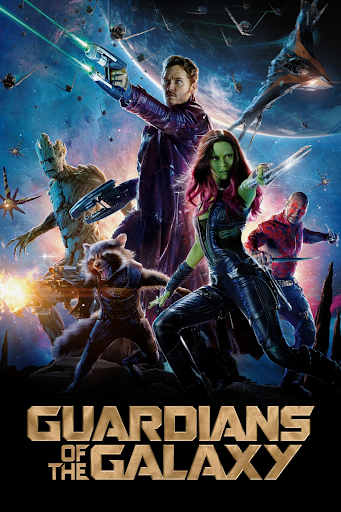 Guardians of the Galaxy is another phenomenal, family-friendly, movie. It has a mix of sci-fi, action, and comedy, and it is just a great movie to watch when you're bored. When this movie first came out, seeing it in theaters was amazing, from a nine-year-old point of view. It was cool to see a Marvel movie that included aspects of outer space and played with the idea of otherworldly beings. If you're interested in the marvel universe I highly suggest you watch this movie.
  2015: Pixels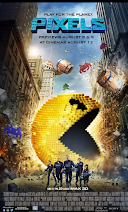 Pixels features some of the best comedy actors, which is one of the main reasons why this is my top pick for 2015. It features Adam Sandler and Kevin James among the actors and features many arcade games from the 80s and 90s. I feel as if this movie is underrated, and not too many people even know it exists. It is a great mix of action and comedy, and has a great plotline as well.
2016: Terrifier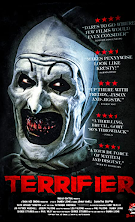 This movie is by far the scariest and goriest movie I have ever watched in my entire life. Not only is this movie disturbingly gory, but it is also comical. It follows a girl named Tara who becomes the obsession of the sadistic Art the Clown on Halloween night. Terrifier is categorized as a slasher film, so if you're not good with blood, definitely do not watch this movie. However, if you are, this movie is a great watch.
2017: Coco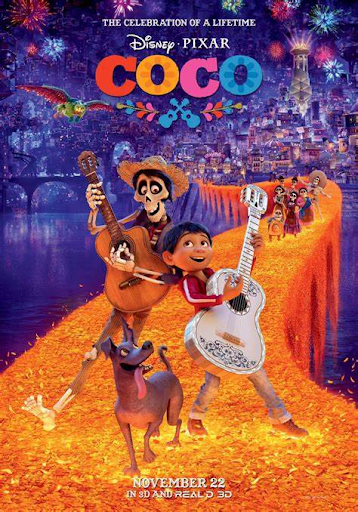 Coco is just one of those movies that makes you feel good after watching it. It follows the story of Miguel, a striving musician in a family that hates music. He ends up going to the Land of the Dead to find his great-grandfather, who was a musician, in an attempt to reverse his family's hatred of music. This movie is so cute and features some great music as well as an insight into Mexican culture. Coco is an extraordinary movie, that everybody should watch at least once.
2018: Bohemian Rhapsody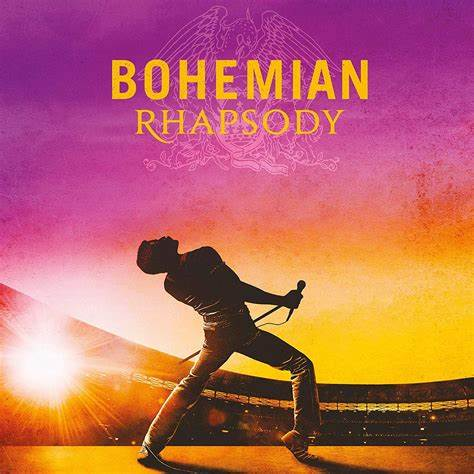 This was by far the easiest pick of all the movies. Bohemian Rhapsody follows the story of Freddie Mercury, the lead singer of the 80s rock band Queen. Queen is one of my all-time favorite bands, so when I heard that this movie was in production, I was ecstatic. When I went to go watch this movie, I was definitely not let down. The actors looked so similar to the real people and many of the scenes left me with chills. If you haven't watched this movie within the five years it's been out, you have to watch it immediately.
2019: Midsommar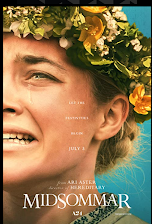 Midsommar is honestly a really odd movie. I truthfully had to watch it a few times to understand what was even going on. It follows Dani (actress Florence Pugh)  as she goes on a trip with her boyfriend and his friends. However, what began as an idyllic trip quickly became a violent experience with a Pagan cult. This movie is disturbing, but it has a great storyline and the acting is impeccable. I feel like this movie is definitely not for everybody, but if you're into disturbing movies, I recommend it to you.
2020: Soul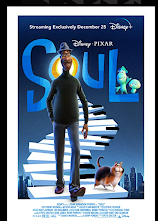 Soul is my top pick for 2020 because of how cute the movie is. The characters and their backstories are relatable and likable, and the animation is on point. I may be seventeen, but this movie will always remain a must-watch for me.
2021: The Conjuring: The Devil Made Me Do It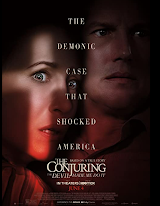 The Conjuring: The Devil Made Me Do It is a really good horror movie. It has all the creepy factors you could need for a horror movie, and if you're watching it in the dark, it's even better. If you have the chance to watch this movie with friends or family, I'd highly recommend doing so, as it is extremely fun to get scared all together.
2022: Where the Crawdads Sing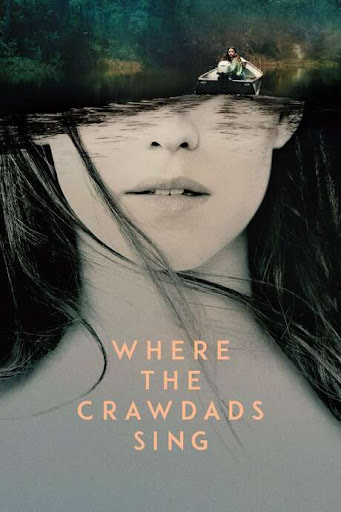 I chose Where the Crawdads Sing as my number one movie from 2022 because I genuinely think it is a spectacular movie. I read the book before I watched the movie, and it was a great adaptation of the book. Not too many details were altered drastically, and the actors/actresses within the movie were almost exactly how I imagined the characters to look when I 
read the book. If you have the chance to read the book before watching the movie, I'd recommend you do that. If not, it is still a great movie that has a magnificent backstory.
To Conclude…
Movies are a great way to consume media and have fun at the same time. After reviewing this list, it is clear that most of my recommendations are comedy-centered. Despite this, I believe that all of these movies are worth watching, and I hope you find this list useful.