Update: Superintendents Art Gallery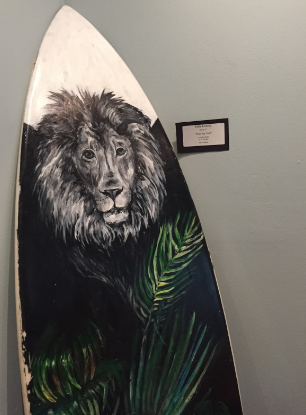 The superintendent's goal is to integrate student work into every part of the Pentucket District.  One of the most important areas in need of some student work: the superintendent's office.  
Dr. Mulqueen says, "When I first got here the central office looked very industrial, business.  It was all gray; a line of desks."  Wanting to add student work into the dull office, Dr. Mulqueen worked with the staff to form an art gallery within the office itself.  He did this so that every day they would come to work and be surrounded by students' works of art.  Dr. Mulqueen describes the galleries as "a way of us celebrating every day and keeping [our job] focused on student work."  
The art in the galleries changes out between black and white photography, paintings, and drawings done by all grades in the district, from elementary to high school.  Students and parents are invited to each gallery opening to view the gallery.  
Dr. Mulqueen has indicated that he has high hopes for the future of the galleries.  He not only wants student art displayed, but student work from all parts of the school.  He says he would "like to get really an illustration of work in every content area."  One of the ways Dr. Mulqueen plans to accomplish this is by playing student speeches on the TV screen as people enter the office.  "I [would] really like to expand to other areas so that when you come to the gallery it's the art of learning and not just art."  
Perhaps during the next update on the superintendent's art gallery, hopefully these changes will be made