Summer Activities
Get ready for Summer!
While covid is (hopefully) winding down, more opportunities for a fun-filled summer are appearing. Last summer it was hard to go anywhere or do much of anything, so you may need a fresh reminder regarding new ideas on how to make this summer better than the rest!
Everyone loves a good beach day, and Massachusetts has plenty of beaches to offer you the perfect sunny day with family or friends. 
Constitution beach in Boston Ma is sure to fulfill your summertime fun needs, especially if traveling with family. This beautiful beach has lifeguard-supervised swimming, a playground, and athletic courts. Along with safe swimming for the kids, it is perfect to catch some rays and eat fresh sandwiches from Roy's Cold Cuts, which many locals buy from when visiting this beach.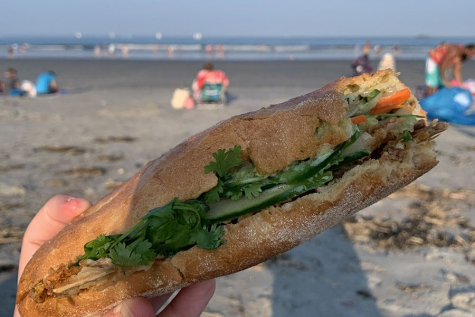 While Constitution beach is a great option, a smaller, lesser-known beach is Singing beach in Manchester by the sea. Singing beach is known for its name, as the sand appears to sing when you walk on it. It was one of my favorite beaches growing up as they have plenty of giant rocks to climb, in addition to a nice bathroom and a snack shack with the best slushies!
For those who are more adventurous, but still want to enjoy a day out in the sun, Massachusetts has got you covered. The Quarries, in Gloucester, Ma, is the perfect place to go cliff jumping. Sit on top of cliffs or rocks of all sizes, and decide whether you would like to jump into the water below or catch some rays. The sun is pretty ruthless, so be prepared to change your decision on not jumping off the cliffs.
If you are more into views, but still want the adventure on the way up, I have the perfect trails to visit. Bash Bish Falls, located between New York and Massachusetts, is the perfect hike up to the tallest, single-drop waterfall in Massachusetts. Parking is free and takes place on the upper side and the bottom of the waterfall.
Closer to home exists beautiful scenery through 125 miles of trails. The Blue Hills Reservation, located in Milton Ma, is the perfect opportunity to take a long walk with friends or family. With many different trail paths, it does not seem likely one could ever get bored on the trails. 
If you are looking for more sightseeing, but less walking, the Boston Duck Tour is the place for you! Boston Duck Tours take you all over Boston on both land and water. Enjoy the beautiful buildings and historical landmarks of Boston while cruising around on a boat!
As the sun can scorch some just a little too much, it is important to explore your inside options. If you are into art, Massachusetts has some of the best museums for you to visit.  Worcester Art Museum houses over 38,000 works of art dating centuries back to the present day and representing cultures from all over the world.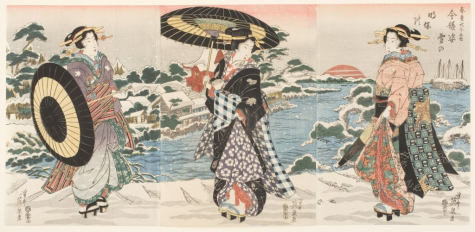 Other Museums to visit would be the Museum of Fine Arts in Boston, Institute of Contemporary Art Museum in Boston, Isabella Stewart Gardner, the Museum of Science, and the Peabody Essex Museum in Salem.   
Still into the museum aspect, but want more? Try out an aquarium. My favorite is the New England Aquarium, located in Boston, which is conveniently located. This aquarium houses animals such as penguins, all types of fish, lobster, octopuses, seals, and so much more.  It includes a Simon IMAX theater to watch movies on sea animals and there is also a whale watch. The tickets to the aquarium range between $20 and $40 depending on age. 
With all these different activities, one is sure to get hungry! Let's talk about some of the best options for food in Massachusetts.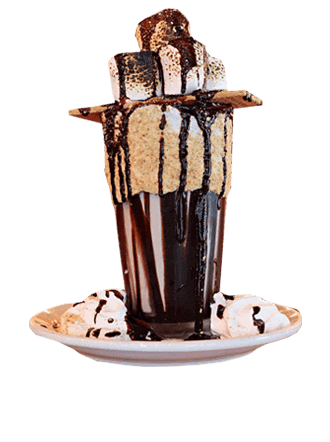 Starting with a common-locals choice, but one that may not be known to all is the Boston Burger Company. They are known for their crazy milkshakes and delicious burgers. For example, they have a milkshake called "s'more than you can handle." It is a frozen hot chocolate frappe with a graham cracker rim, chocolate sauce, topped with a wicked big s'more. Now that sounds delicious! 
Also in the Boston area, is Dick's Restaurant, The Capital Grille, The Fours, Little Italy, Table Boston, and so many more. Check out the north end or Fanuel Hall for some of the city's most popular restaurants.
If you want a nice night out, but do not feel like driving into the city, I suggest heading over to Newburyport. Some of the classic sports are The Black Cow, Sea Level, and Agave. However, if you are looking to try out something new, a suggestion would be Mandavara in Newburyport, which serves organic, vegan food and has live entertainment.
I recently checked out a new restaurant, which will definitely be a go-to this summer. Located in Bedford, Ma, The Melting Pot serves three courses of Fondue style cooking. Start off with cheese dip appetizers and then move onto a self-cooking set up of vegetables and meats. End the night with different kinds of chocolate fondue. This restaurant is perfect for a dinner date, a group of friends, or family night. It is enjoyable for everyone.
Everyone is due for a fun-filled summer as last summer pretty much only consisted of isolating ourselves. It is finally time to get out and enjoy the world again. Hopefully, you have some new places to explore, restaurants to eat at, and activities to participate in!