My Favorite Album From Every Year I've Been Alive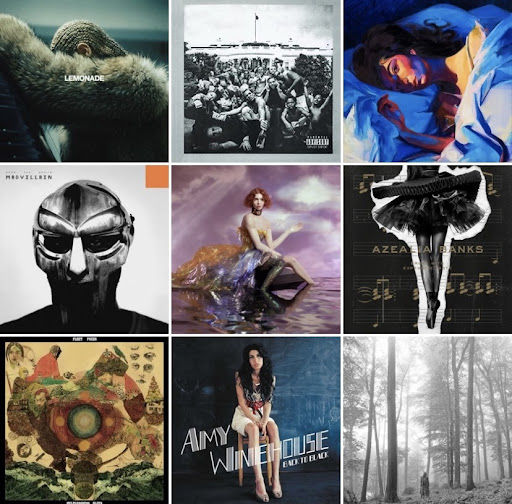 I've been thinking a lot about music lately. I love listening to music, thinking about music, and hypothesizing certain ways that elements of music culture have impacted society. 
I was inspired by a video on youtube by a channel called Alfo Media where the creator lists his favorite album from every year he's been alive. This concept really satisfied my brain and I thought "hey, maybe I should do the same thing". Now without further adieu, Here is my personal list of my favorite albums from every year I've been alive, along with some honorable mentions.
2004: Madvillany – Madvillain
Favorite Song: Raid
Honorable Mentions: Love Angel Music Baby – Gwen Stefani, College Dropout – Kanye West, Destiny Fulfilled – Destiny's Child
Starting off my list is an album that I didn't fully appreciate until about two years ago. I did not have the mental capacity to fully enjoy this album at the time it came out (because I could not understand words yet), but revisiting it has been one of the most important musical experiences in my life. Madvillainy's impact on hip-hop is undeniable, and MF Doom and Madlib's ability to make creative and conceptual lyrics is incredible. I love this album so much and anybody sleeping on it needs to wake up.
2005: Emancipation of MiMi – Mariah Carey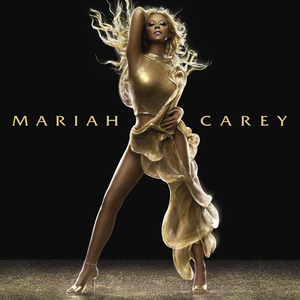 Favorite Song: We Belong Together
Honorable Mentions: Confessions on a Dance Floor – Madonna, The Sunset Tree – The Mountain Goats
The Emancipation of Mimi is one of the best musical comebacks in recent history. The whole album is quintessential Mariah and marks her triumphant return to pop music. The entire record just reminds me of the greatness of the 2000s, and Mariah continues to prove that her voice is one of the bests of all time.
2006: Back To Black – Amy Winehouse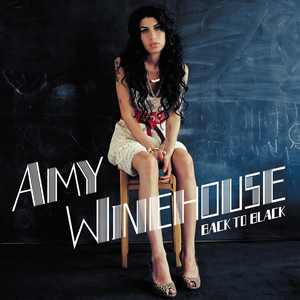 Favorite Song: Me & Mr. Jones
Honorable Mentions: B'Day – Beyonce, Alright Still – Lily Allen
There's no artist quite like Amy Winehouse. Amy's ability to write heart-wrenching lyrics about addiction, heartbreak, and fame has been unrivaled by any artist after her. Her writing is incredible, but her stunning voice is what takes each track to the next level. The world will never forget Amy Winehouse, and I wish she could be alive to make more incredible albums like Back To Black.
2007 – Oracular Spectacular – MGMT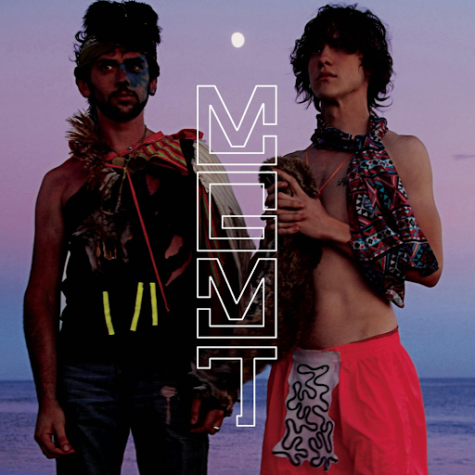 Favorite Song: Time To Pretend
Honorable Mentions: Kala – M.I.A., Blackout – Britney Spears
2000s emo alternative music has become a commodity that Gen-Z has come to romanticize more than most other genres. There's a handful of albums that have defined this sound, and Oracular Spectacular just might be one of my favorites. While most critics label their indie-pop sound and lyrics as cheesy, or derivative, I find the whole album to be incredibly charming in a camp sort of way. I don't necessarily return to this album for its' masterful writing or engineering, but instead to reminisce on a musical era that helped raise me. Oracular Spectacular gets an A+ in my book.
2008 – The Fame – Lady Gaga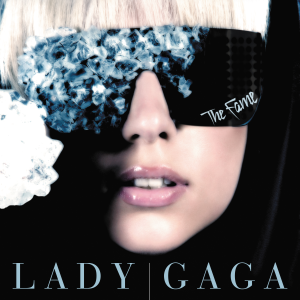 Favorite Song: Brown Eyes
Honorable Mentions: Santogold – Santigold, Only by the Night – Kings of Leon
Most major pop stars look back at their first album and can see a lot of growth. Debut pop albums are usually released at a time where the artist is yet to establish their sound, and find their footing musically. However, The Fame is essential Gaga. With The Fame, Mother Monster takes risks, makes memorable and unique hits, and defines an entire generation of pop music. Thank you Lady Gaga for releasing one of the most iconic debut pop albums of all time.
2009 – Lungs – Florence + The Machine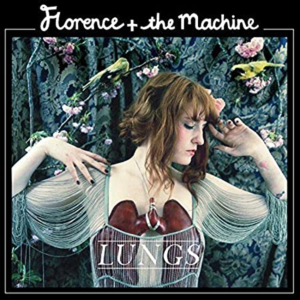 Favorite Song: Between Two Lungs
Honorable Mention: Brand New Eyes – Paramore
Florence Welsh might just be one of the greatest songwriters of the past generation. Her most famous album, Lungs, takes the listener on a sonic journey through Welsh's experiences with guilt, fear, and love. The entire album is laced with incredible writing, chilling vocals, and an eerie indie sound that not many artists have come to master as Florence has. I love this album a whole lot, well done. 
2010: TIE: My Beautiful Dark Twisted Fantasy – Kanye West, Pink Friday – Nicki Minaj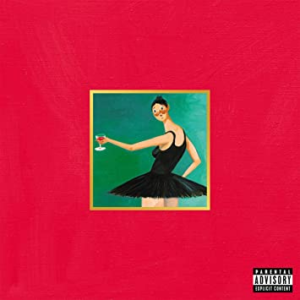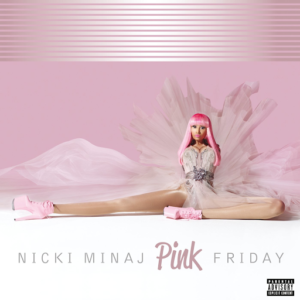 Favorite Song (Kanye): Runaway
Favorite Song (Nicki): Roman's Revenge
Honorable Mentions: The ArchAndroid – Janelle Monae, The Suburbs – Arcade Fire
2010 was a great year for rap. It saw two amazing albums, one from a hip-hop veteran whose vision was unrivaled by any other mainstream rapper at the time and one from a newcomer who was making waves in the world of female rap with a creative persona and intelligent bars. Most people will put Kanye's MBDTF at the top spot for its brilliance and obscurity paving the way for rap in the 2010s. However, Nicki Minaj's Pink Friday was fundamental in shaping my childhood and my perception of rap. In choosing an album for this year, my brain is contesting whether I should choose the album that I admire more or the album that I listen to more. I don't like making tough decisions; it's a tie.
2011: Helplessness Blues – Fleet Foxes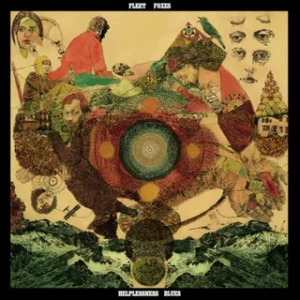 Favorite Song: Grown Ocean
Honorable Mentions: 4 – Beyonce, 21 – Adele, The Harrow & The Harvest – Gillian Welch
I think it's safe to say that the early 2010s were a relatively uninspiring time for music. It was in a political climate where the general millennial population was confused and misdirected, and the songs on the radio certainly reflected that. It was tough for new artists to find their footing musically at the start of the decade, as we just came off of such a musical high at the end of the 2000s. But if there was an album that shaped the themes of what the decade would become, it would either be Helplessness Blues or MBDTF. Helplessness Blues provides a voice to the worries of the time and beautifully expresses the anxiety of the millennial generation. Overall, Happiness Blues is just a really great album that I like a lot, and I know a lot of people around the world can relate to it. 
2012: The Money Store – The Death Grips
Fave Song: Hacker
Honorable Mentions: good kid m.A.A. d city – Kendrick Lamar, Channel Orange – Frank Ocean, Born To Die – Lana Del Rey, True – Solange
The Money Store is one of the most bizarre rap albums I have ever heard. Every song, hook, verse, and instrumental is entirely unexpected and bold. Throughout the middle of the chaos of the entire album, Stefan Burnett delivers each line with such power that makes the album so much more enjoyable. Overall, The Money Store is an incredible album from front to back. Every song delivers such powerful energy that I find myself returning to almost every song whenever I need a boost of energy.
2013: Pure Heroine – Lorde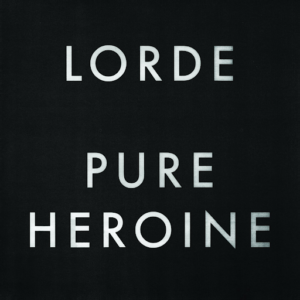 Favorite Song: Ribs
Honorable Mentions: Artpop – Lady Gaga, Beyonce – Beyonce
Pure Heroine is probably my most listened-to album of the 2010s. I feel such a deep sense of connection every time I listen to it, and every song is so deeply ingrained in my brain that hearing them is almost like white noise. Lorde made this album at the perfect time. At the intersection of becoming famous while also battling anxiety and adolescent angst, the whole album is a love letter to introverts and teenagers everywhere. I have a special relationship with this album that I don't have with any other, and I will especially never recover from the greatness of Ribs.
2014: Broke With Expensive Taste – Azealia Banks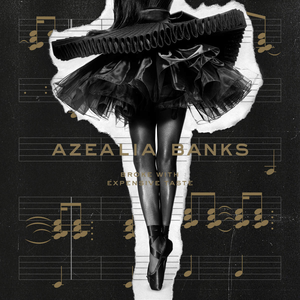 Favorite Song: Miss Amor
Honorable Mentions: LP1 – FKA Twigs, To Be Kind – Swans
What would the world do without Azealia Banks? No, genuinely I'm asking. Her existence is so camp, and she has just enough creative genius to justify her antics. To put it simply, you can't make a song like 212 or Yung Rapunxel and be mentally stable. Broke With Expensive Taste is one of my most-listened-to rap albums because every song just hits for me. She delivers each line with such charisma and obscurity that makes me love the album even more each time I listen to it. Keep up the good work House Mermaid!
2015: To Pimp A Butterfly – Kendrick Lamar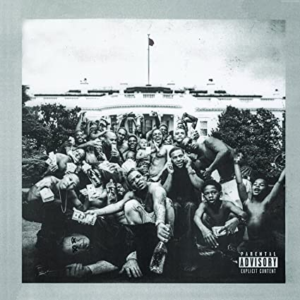 Favorite Song: How Much A Dollar Cost?
Honorable Mention – Carrie and Lowell by Sufjan Stevens
To Pimp A Butterfly just might be the most important rap album of the 2010s. Throughout the immersive instrumentation and creative imagery, Kendrick tells a story that is almost essential in understanding the hip-hop landscape of the time it was created in. To Pimp A Butterfly embodies everything that great rap is. It tells intense and uncomfortable stories, illustrates the struggles of an entire diaspora of people, and delivers powerful bars one after another. There is not a dull moment in the entirety of To Pimp A Butterfly, and this makes it one of my favorite albums of all time. 
2016: Lemonade – Beyonce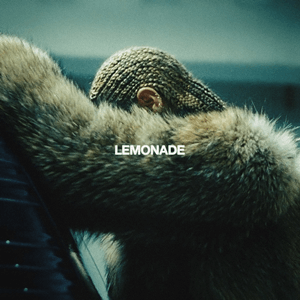 Favorite Song: All Night
Honorable Mentions: Blonde – Frank Ocean, A Seat At The Table – Solange, The Life Of Pablo – Kanye West, Puberty 2 – Mitski, Telefone – Noname
Lemonade by Beyonce: I could talk about this album for weeks, but I'll try to keep it brief. The concept of a break-up album is nothing new for pop fans as a whole. Numerous pop artists, such as Joni Mitchell and Lorde, have achieved a  heightened sense of vulnerability while approaching an album like this. However, Lemonade is so vulnerable that it's almost confessional. Whether it's the apathetic Sorry, the enraged Don't Hurt Yourself, or the tragic Sandcastles, Lemonade is undoubtedly Beyonce's masterpiece. It's raw, uncomfortable, beautiful, and unapologetically embraces Beyonce's black southern heritage. Because of its rich storytelling and undeniably iconic sonic greatness, I could genuinely argue that Beyonce's sixth record is one of the greatest pop albums of all time. Life handed Beyonce lemons, and she made Lemonade.
2017: Melodrama – Lorde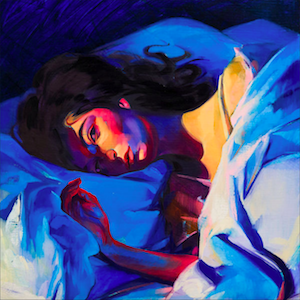 Favorite Song: Hard Feelings
Honorable Mentions – Ctrl – SZA, Lust for Life – Lana Del Rey, Stranger In The Alps – Phoebe Bridgers
The 2010s saw a lot of great pop albums, but none of them hit me in the way that Melodrama does. The album just has so many strengths; It has impeccable poetic writing, incredible instrumentation, and Lorde's unique voice just takes each song to a greater height. The album is just so emotional, and it's tough for me to think of an album that is more perfect than this one. Choosing between this and Ctrl by SZA was challenging, but I think I am pretty happy with my decision.
2018: Oil Of Every Pearl's Un-Insides – SOPHIE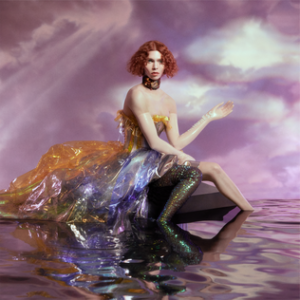 Favorite Song: Faceshopping
Honorable Mentions: Dirty Computer – Janelle Monae, Daytona – Pusha T, Whack World – Tierra Whack, Iridesense – Brockhampton
SOPHIE's contribution to music is irreversible. Despite writing and producing for artists like Charli XCX, Madonna, and Rihanna, her strongest effort is undeniably the masterpiece of Oil of Every Pearl's Un-Insides. The whole album is such a rich experience that takes incredibly bizarre turns and sonic risks in the world of electronic music. This album is one of my favorite projects of the 2010s and marks SOPHIE's place as one of the most influential artists in electronic music. 
2019 – HOMECOMING THE LIVE ALBUM – Beyonce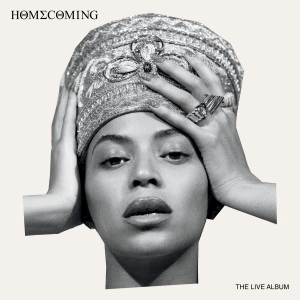 Favorite Song: I Care
Honorable Mentions – Igor – Tyler the Creator, Charli – Charli XCX, Norman F******* Rockwell – Lana Del Rey, ATHENA – Sudan Archives
If I could recommend any album that represents Beyonce's greatness as a whole, it would definitely be HOMECOMING. The album is the recording of Beyonce's Coachella set from 2018, and the whole thing is laced with incredible live instrumentation, powerful vocals, and immeasurable swag. You can feel the spirit and emotion from every talented body on the stage throughout the entire project, and the record just has so much undeniable soul. With this album, Beyonce adds new depths to every essential song throughout her 23-year discography, and she asserts herself as one of the greatest live performers of all time.
2020 – Folklore – Taylor Swift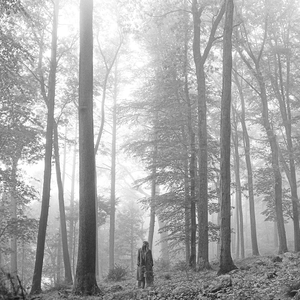 Favorite Song: Illicit Affairs
Honorable Mentions – Evermore – Taylor Swift, Punisher – Phoebe Bridgers, Sawayama – Rina Sawayama, Ungodly Hour – Chloe X Halle
2020 was an interesting year for everybody. I never thought that I would become a swiftie over quarantine, but Folklore, and its sister record Evermore, have taken a hold on me more than any other projects from 2020. Both of these albums have become an essential part of my soundtrack, and I've enjoyed them in a way that I've never expected to enjoy a Taylor Swift record. If I had to pick between the records, I'd say Folklore gets a slight edge because of its stronger storytelling. Taylor Swift making an incredible folk album is certainly a welcomed surprise, and I'm glad that I've taken the time to fully appreciate the greatness of this album.
2021 (so far): TIE: Solar Power – Lorde, Chemtrails Over The Country Club – Lana Del Rey
Favorite Song (Lorde): Oceanic Feeling
Favorite Song (Lana): Wild At Heart
Honorable Mentions: Sour – Olivia Rodrigo, Roadrunner – Brockhampton, The Turning Wheel – Spellling, Sling – Clairo
Once again, these are two albums that I cannot pick between. If there's a way I could describe my relationship with these projects, it would be that Solar Power is essential for summer while Chemtrails is essential for winter. Both have helped me romanticize this year more than any other projects, so they are honestly a tie. Am I maybe being too generous? Yes. Is my brain avoiding making the difficult choice between these because there has not been enough time since the release of these albums? Probably. Nevertheless, at this point in time, I enjoy these two albums at equal amounts. Well done miss girls, and thank you Jack Antonoff.
That concludes my list, thank you for reading!